Tabu and Ayushmann's Andhadhun was indeed a dark and gritty murder mystery that kept you at the edge of the seat. Andhadhun managed to push the limits of creativity in Bollywood with its brilliant state of the art concept. This one-of-a-kind thriller succeeded in keeping us hooked on the screen till the very end.
A well-manoeuvred storyline strengthened by skilful performances, and a creatively fantastic background score made this movie a great watch.
As we reminiscence the movie's ingenuity, here are 7 scenes from the movie that shocked us to the core.
1. The initial revelation about Ayushmann Khurrana not blind at the beginning of the movie took time to sink in.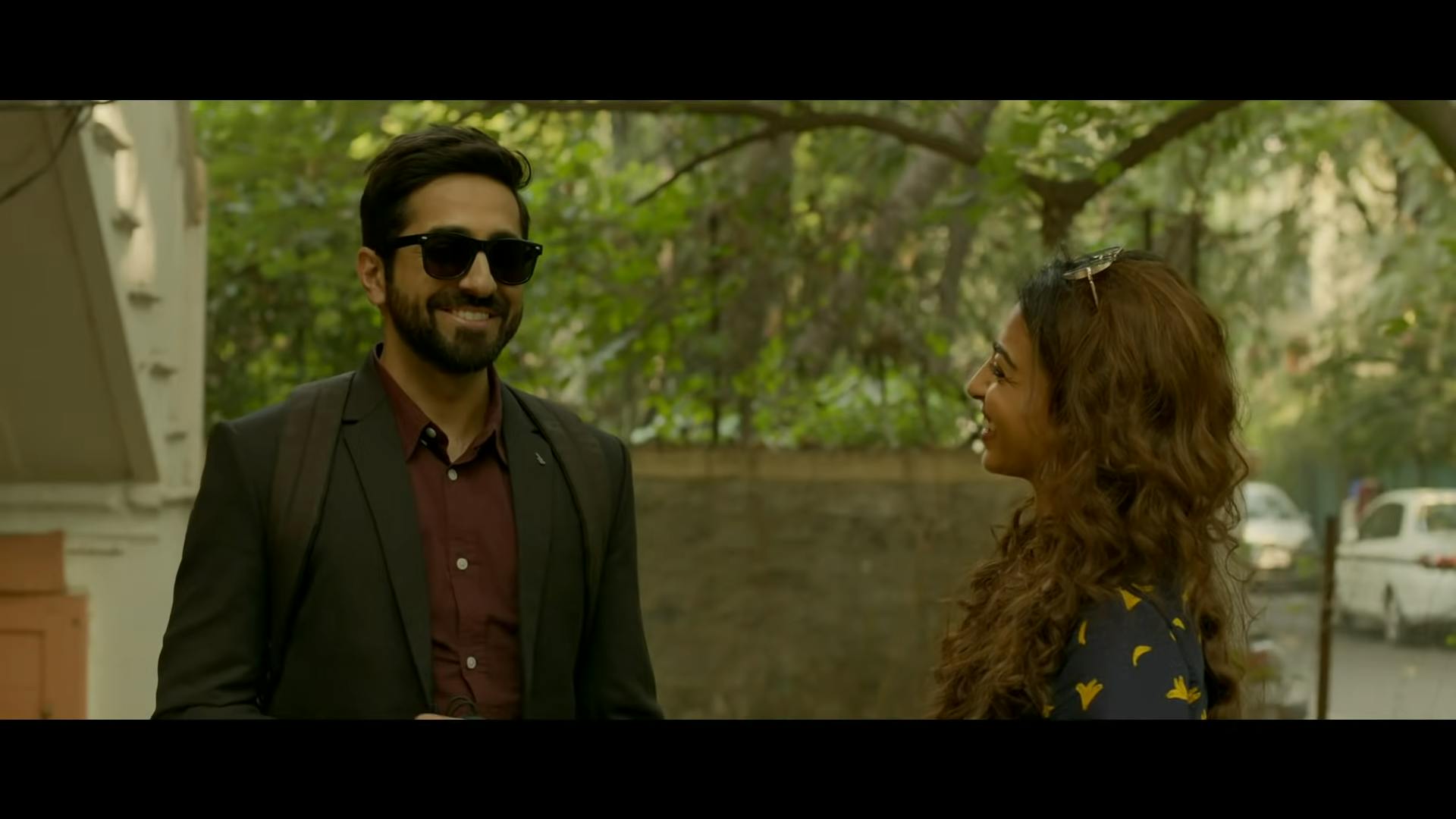 2. When Akash plays the piano for Simi, aka Tabu, as an anniversary gift on her husband's request, the forgotten Hindi film star Pramod Sinha. He finds him dead in the living room covered in his pool of blood; watching that scene on the big screen gave us a chill down the spine.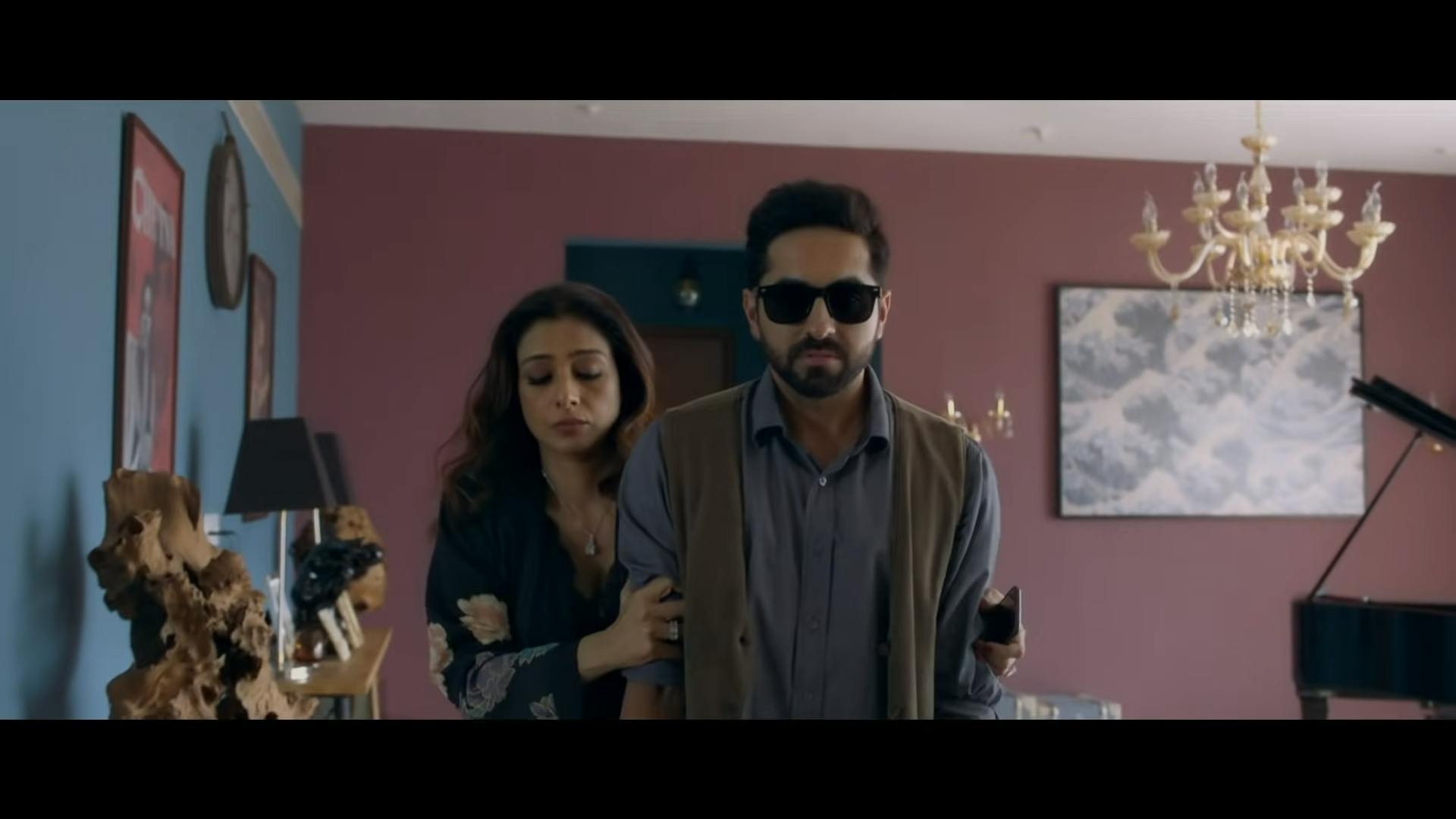 3. When Akash excuses himself to the bathroom after spotting the dead body, only to find the Killer is hiding in the bathroom with a gun in his hand. Akash stays in his blind man's character to save himself from the trouble.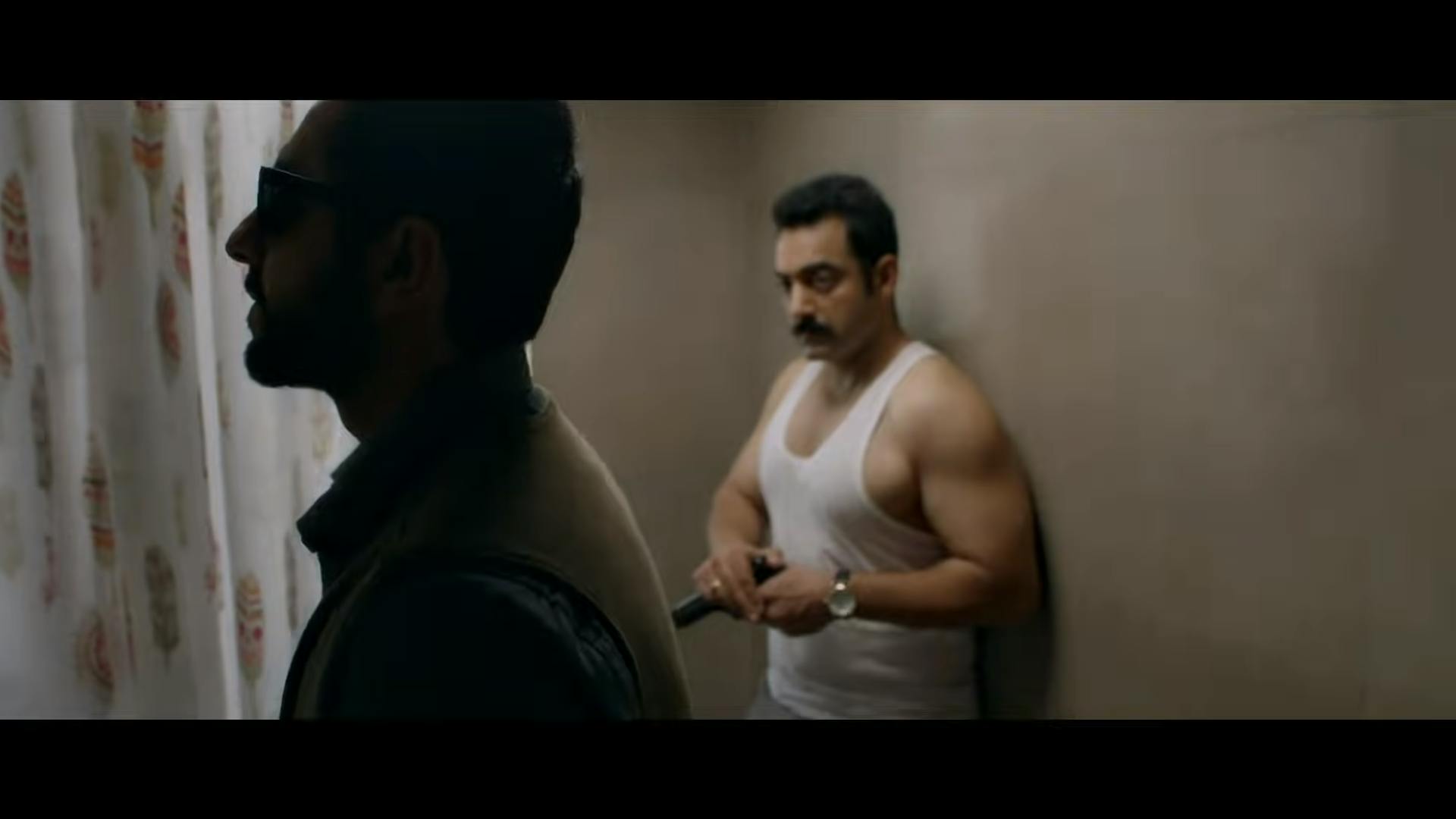 4. When Akash decides to involve the cops and goes to the police station to report the murder of actor Pramod Sinha he is shocked to find out the inspector in charge is none other than the killer himself.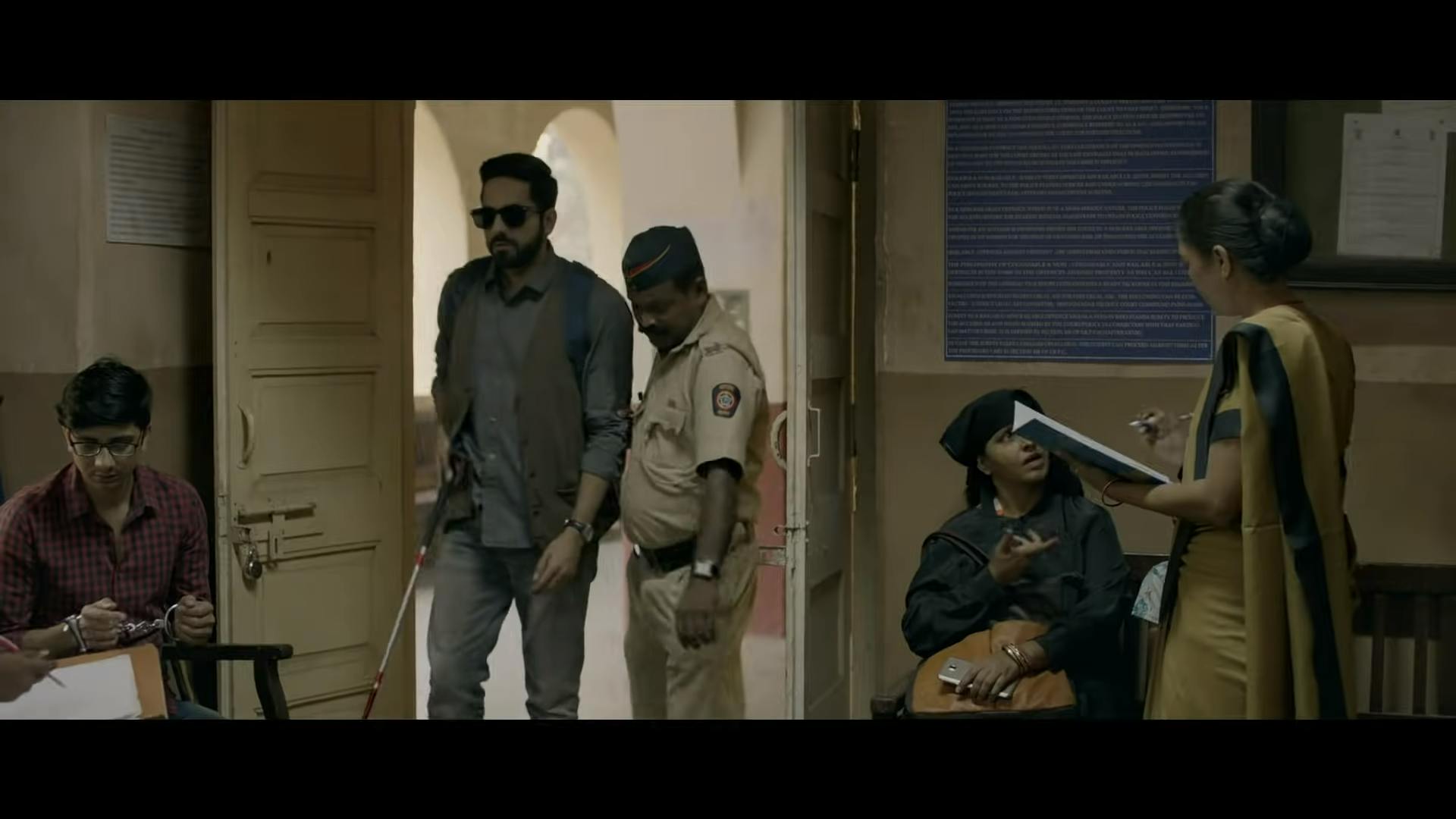 5. After knowing her neighbour, Tabu knew about her love affair and decided to control the situation and kill the lady to save herself. Tabu pushes her down the balcony, and the old neighbour plummets to her death.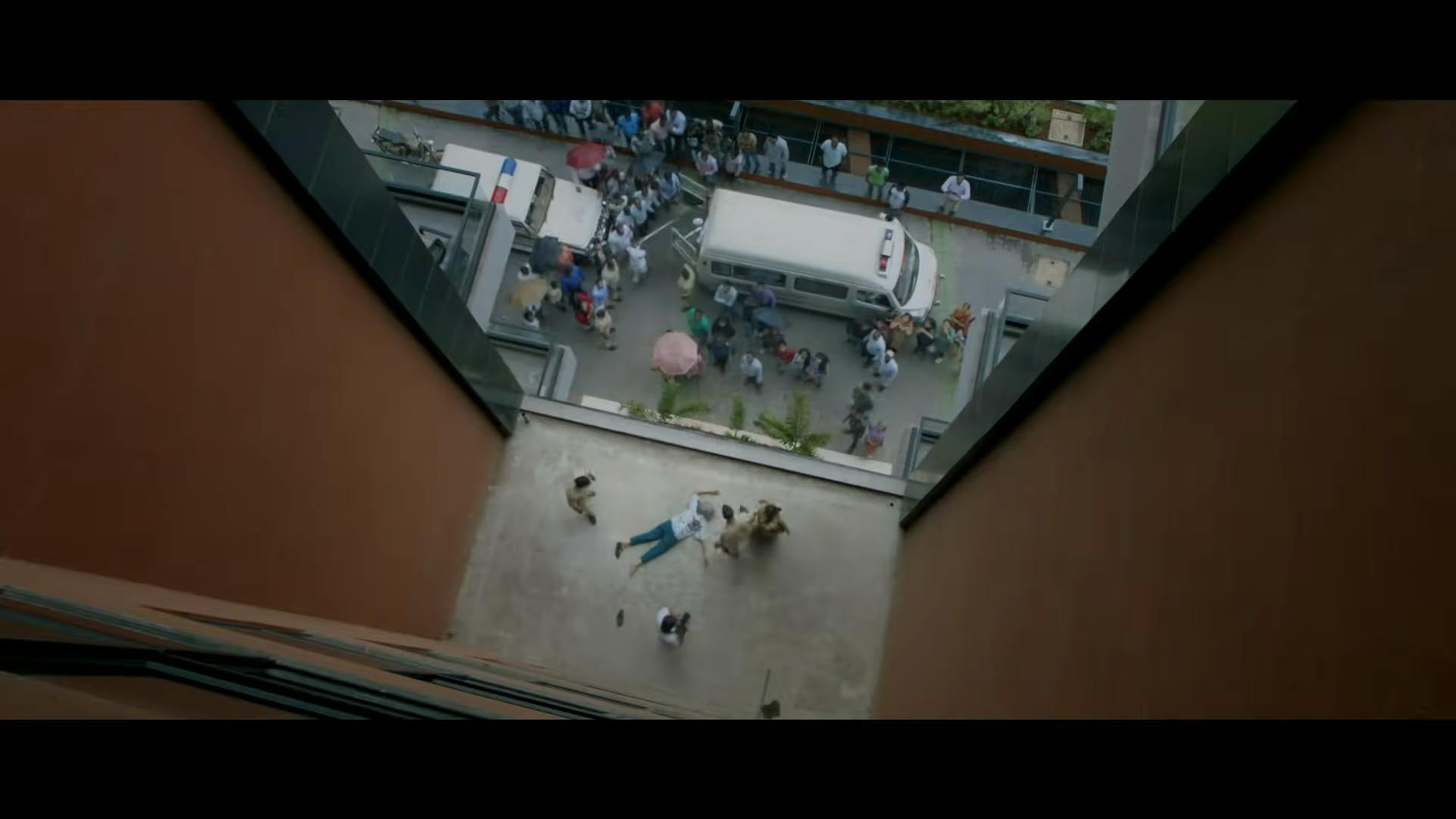 6. When Ayushmann's character seeks help from the auto driver and a woman to take him to a hospital, they decide to make their little fortune by taking him to a fraud doctor and selling his kidney on the black market.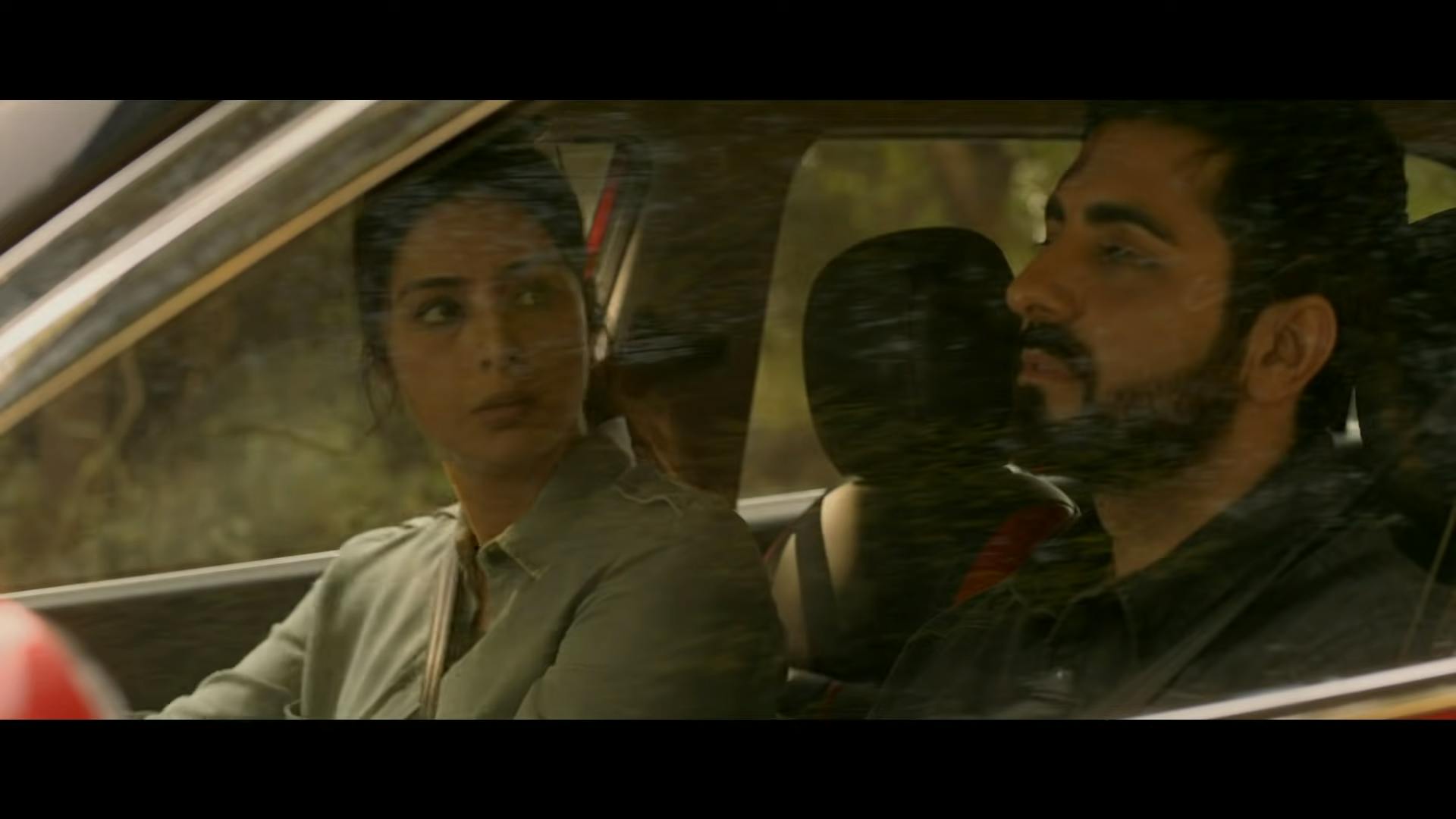 7. After meeting Radhika Apte in London and filling her in after filling her in all about his ordeal, they part ways. Ayushmann removes the can from his path with his stick leaving us all dumbfounded and burning with the only question of whether was he ever really blind or he just pretended to be one the entire time.