While we are fans of our favourite Bollywood stars, have we wondered what are they fans of? Here are the football clubs your favourite Bollywood stars adore.
Varun Dhawan - Barcelona
The actor is a big fan of Barcelona and is often seen wearing their jersey. He has also visited the club's stadium, Camp Nou, to watch a La Liga match between the Catalans and Real Betis.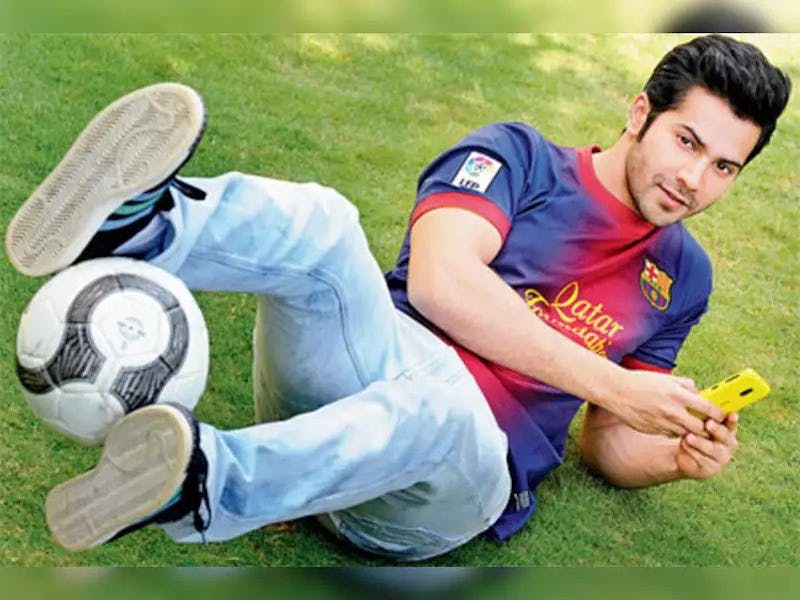 Arjun Kapoor - Chelsea
Such is his love for Chelsea that he was appointed their ambassador. He supports his team on Twitter whenever they are playing a match.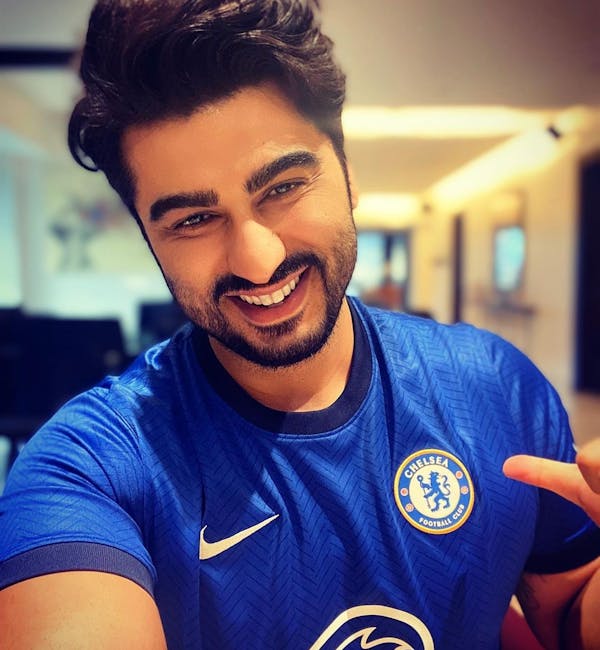 Salman Khan - Arsenal
The actor is a big fan of Arsenal, with one of his favourite sports players being ex-Arsenal striker, Robin Van Persie.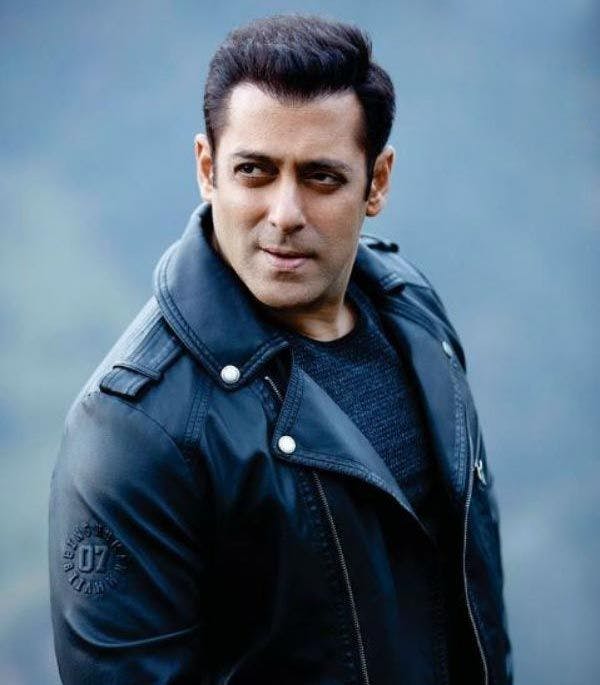 John Abraham - Real Madrid
The hunky actor is a fan of Cristiano Ronaldo, supporting Real Madrid for his love for Ronaldo.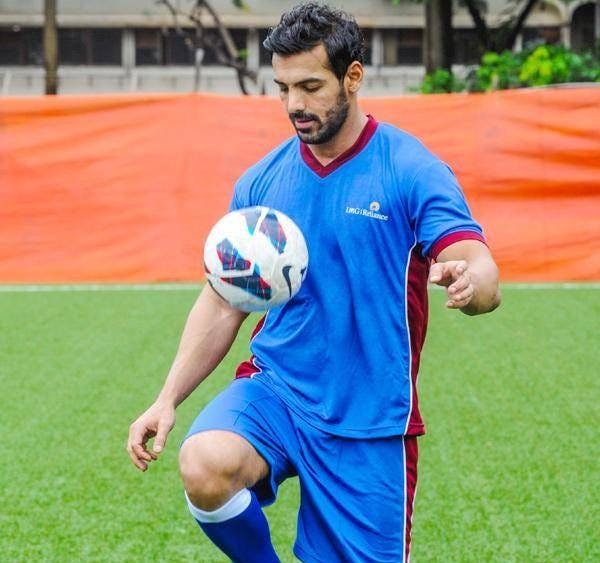 Shah Rukh Khan - Manchester United
The actor is a fan of the Red Devils. He has also said that he would like his son to play for Manchester United while wearing a number 10 jersey.
Hrithik Roshan - Real Madrid
The actor is a fan of Real Madrid, having been spotted at the Santiago Bernabeu many times. The actor has also been seen with Gareth Bale, Luka Modric, and Karim Benzema while promoting IIFA in Spain.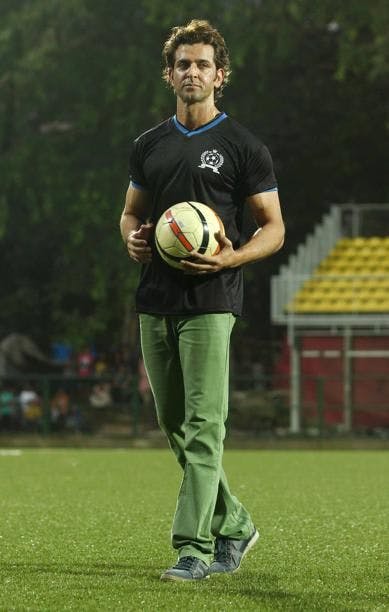 Akshay Kumar - Liverpool
The Khiladi is a big fan of Liverpool, with skipper Steven Gerrard and Luis Suarez being the reasons why he started supporting the club.
Amitabh Bachchan - Chelsea
Big B is a big fan of Chelsea. He tweets about the club online, especially on match days. He also discusses the sport with his son, who is another football fan.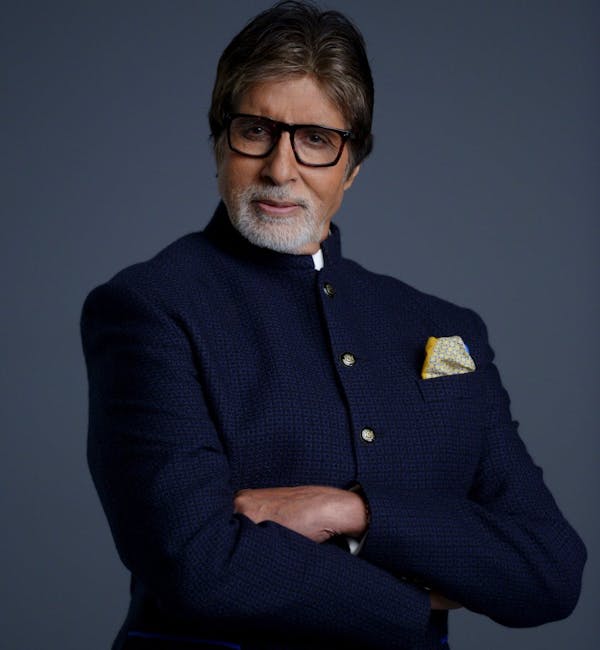 Ranbir Kapoor - Barcelona
Everyone knows that the actor is a massive fan of Barcelona and Lionel Messi. The actor visited Camp Nou in 2011 and met the first-team stars. He also emulates Messi's manner of playing while playing football himself.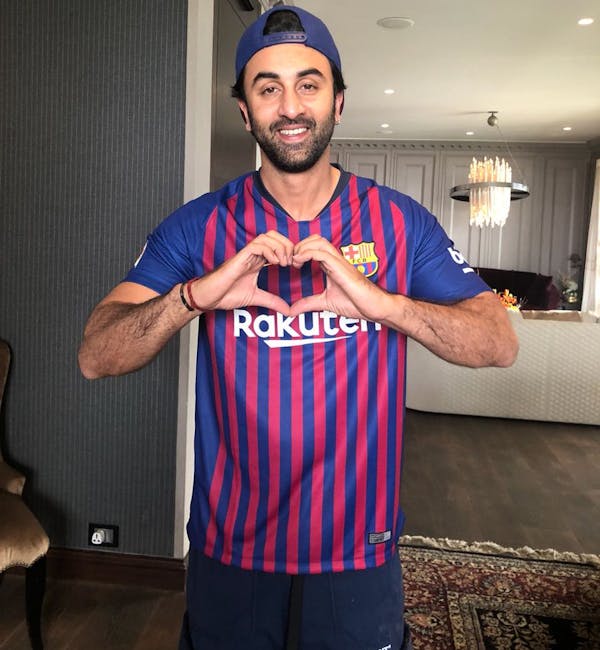 Abhishek Bachchan - Chelsea
The actor is well-known for his love for football. His favourite team is Chelsea, and he is seen at Stamford Bridge frequently. He was also presented with a personalized jersey from the club.
Ranveer Singh - Arsenal
The star is a fan of Arsenal, donning the club colours on an away shirt in public. He praises Thierry Henry and celebrates Arsenal's wins online.