Apart from their incredible acting prowess, our favourite actors and actresses also have enviable physiques. Gyms, pilates, running, and following a healthy diet are how they stay in shape.
These actors too, like the rest of us, like to break their diet from time to time and indulge in cheat meals. Here are some of their favourite cheat meals.
Shah Rukh Khan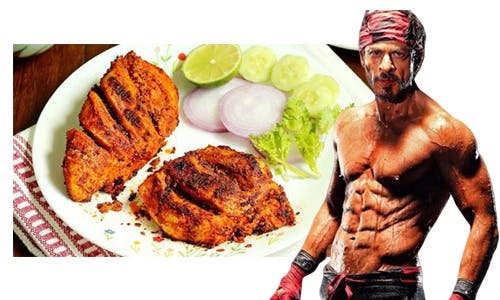 The King of Bollywood built a body with six-pack abs when he was 51 years old. That's no easy feat! He inevitably had to follow a strict diet, only stepping away from it for New Delhi's Mughlai food and tandoori chicken.
Deepika Padukone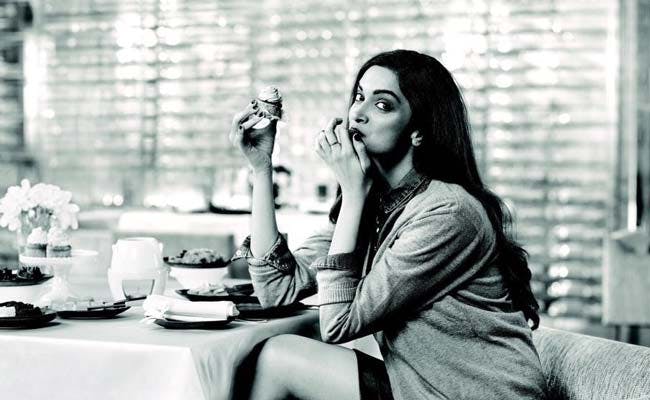 The stunning actress has grabbed eyeballs with her gorgeous figure. On her cheat days, however, she does not stop herself from consuming desserts and sugar like cakes, brownies, and cookies, along with South-Indian food and nankhatai.
Ranveer Singh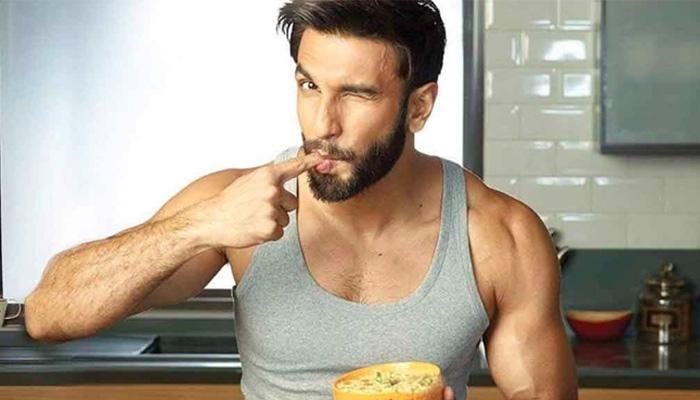 One glance at his social media will tell you what Ranveer Singh's favourite cheat meal is. He isn't shy about his love for Nutella, and how much he loves to consume it whenever he gets the chance.
Priyanka Chopra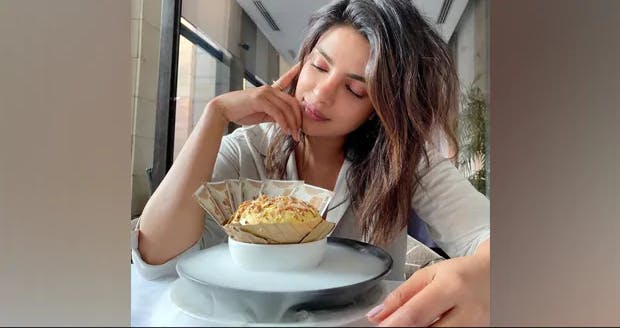 Our desi girl is desi in her cheat meal choices as well. Jalebi is one of her favourite cheat meals to consume. Apart from this, burgers and desserts like cakes, red velvet cake, and hot chocolate fudge are her go-to meals.
Alia Bhatt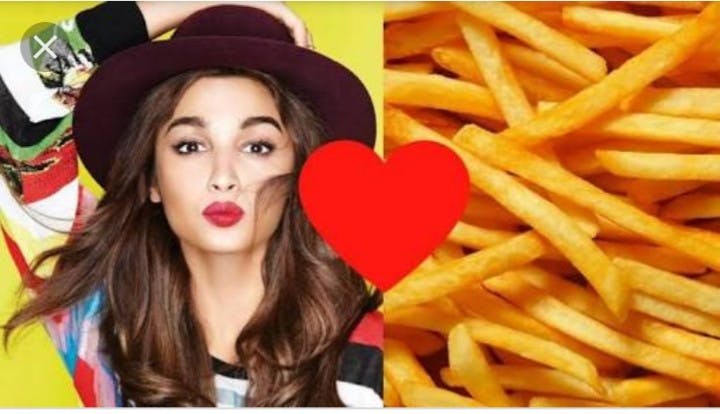 The actress had to undergo a drastic transformation before her debut role, losing a total of 16 kgs. Even today, she is strict about her diet, only breaking it to consume her favourite meals like French fries.
Ranbir Kapoor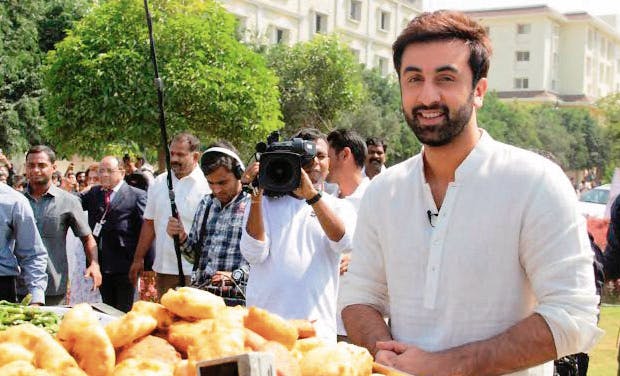 The actor, recently seen as the bulked-up Sanjay Dutt in Sanju, had to follow a strict fitness regimen. The one thing even he cannot say no to is the delicious street food of Mumbai, vada pav.
Kareena Kapoor Khan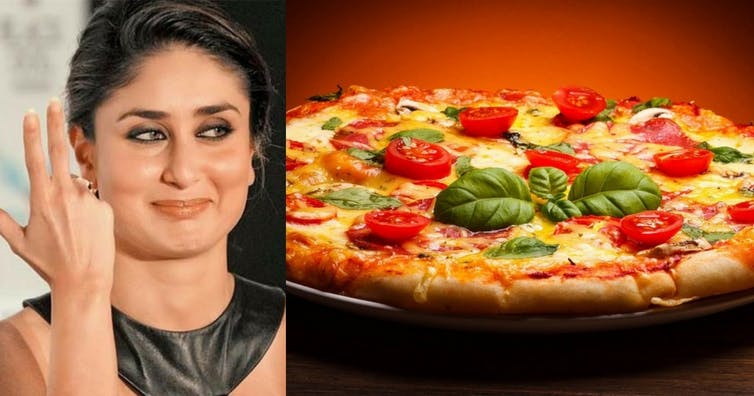 The actress who introduced the concept of a size zero figure in Bollywood does not shy away from cheating on her diet occasionally. As a food lover, French fries, pizza, and pasta constitute her cheat meals.
Katrina Kaif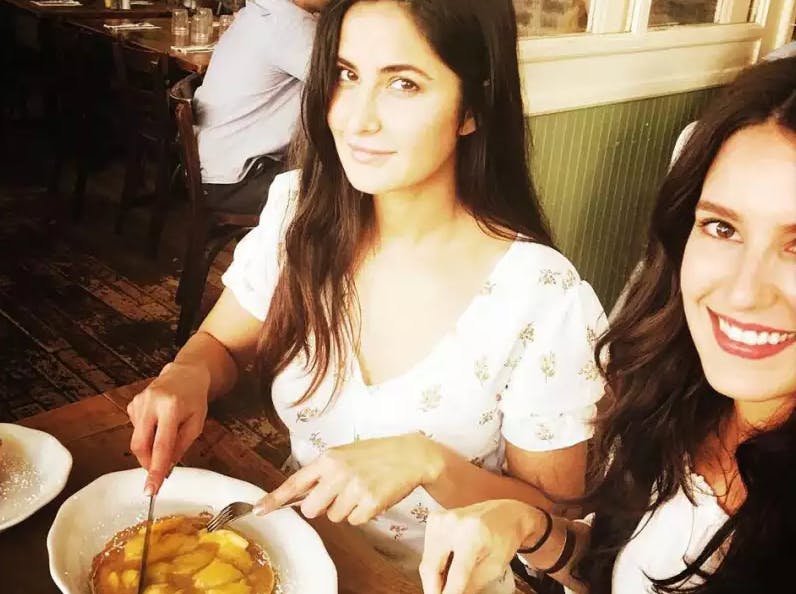 One of the best dancers within the industry, she is also known for her incredibly fit figure. The actress, known for being strict about her diet, chooses to indulge in pancakes every once in a while.
Sara Ali Khan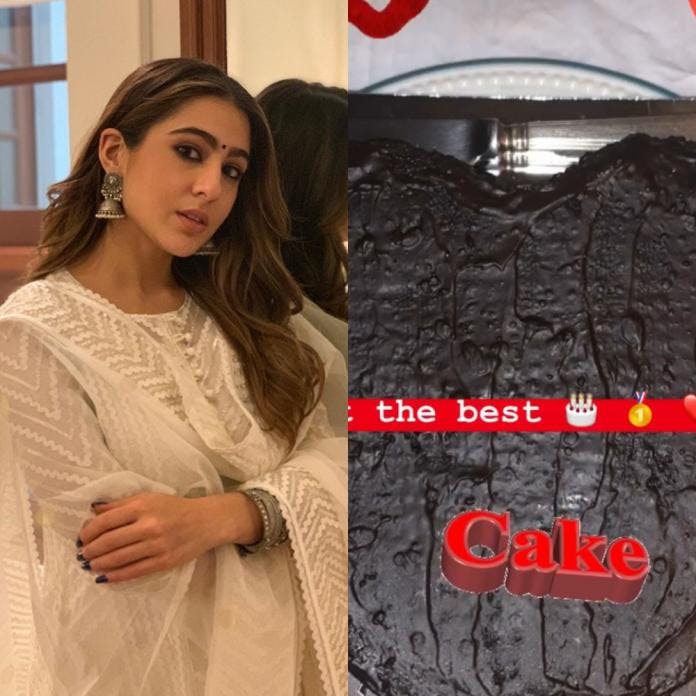 Before she made her entry into Bollywood, Sara Ali Khan underwent a dramatic transformation. While she is strict about her food and workout routine, the actress cannot resist consuming pizza and chocolate every once in a while.
Varun Dhawan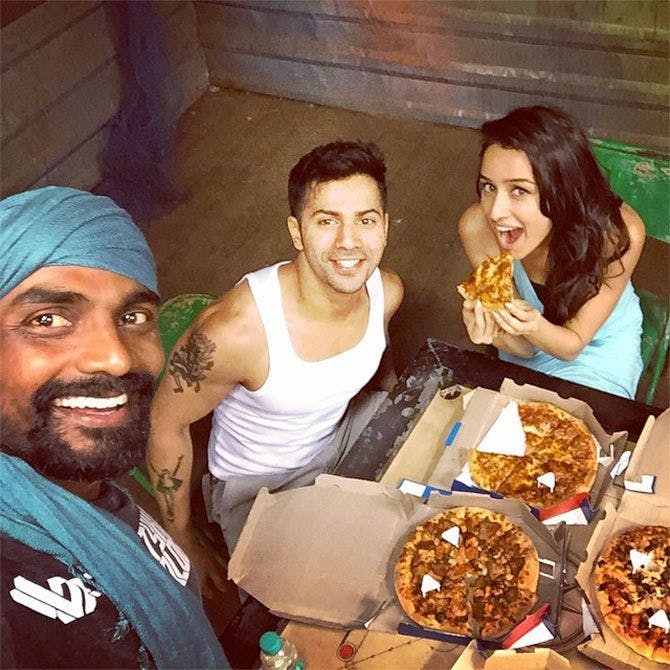 The dreamy actor, who has been shirtless in multiple roles, has an enviable physique. Varun is mindful of what he eats, with pasta, chips, pizza, and sweets comprising his favourite food.
Jacqueline Fernandez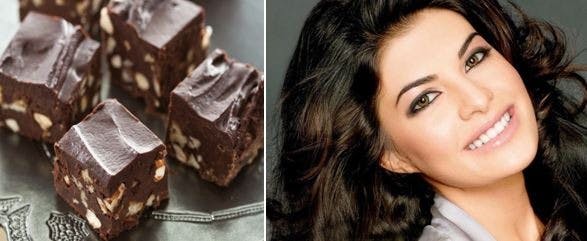 Even when the stunning actress is cheating on her diet, she is doing so in a healthy manner. Jacqueline consumes chocolate cakes, which are dairy-free, sugar-free, and gluten-free.
Tiger Shroff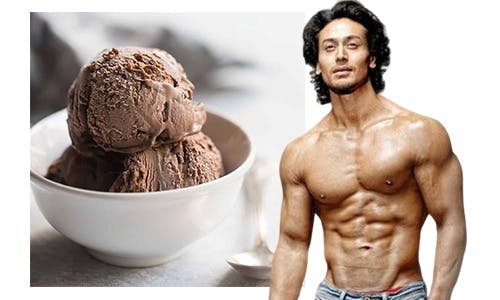 When you perform stunts like Tiger Shroff does, you need to be in shape. While the actor has a physique he has worked extremely hard on, he loves to eat ice cream on his days off.