This past decade, Bollywood came out with some exceptionally well-done movies. The 2010s were a landmark year for Bollywood. A period that saw the distinction between mainstream and alternative cinema fading. A lot of stars endorsed films that were till then only done by "actors". There was a lot of experimentation.
Here are the Best Films from each year of the past decade for you to watch during this quarantine:
Gully Boy (2019)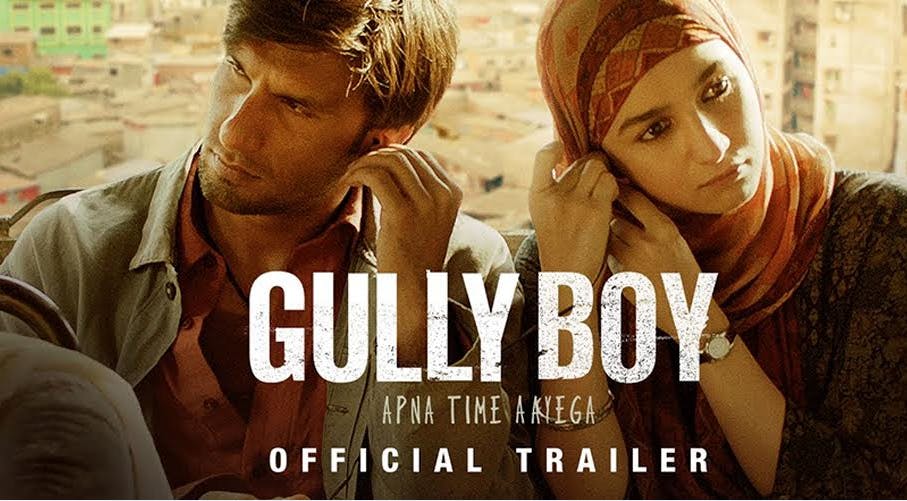 Murad (Ranveer Singh) must fight off his poverty and social disadvantage to realize his dream of being a rapper. His friends and family rally together to help an ordinary boy in becoming an extraordinary rapper. Director Zoya Akhtar's 'Gully Boy' is the definitive look at the rap scene in India. The seething anger of India's urban dispossessed finds its voice in the white-hot rap of Gully Boy, the story of a poor young man whose future looks as dim as everyone around him.
Raazi (2018)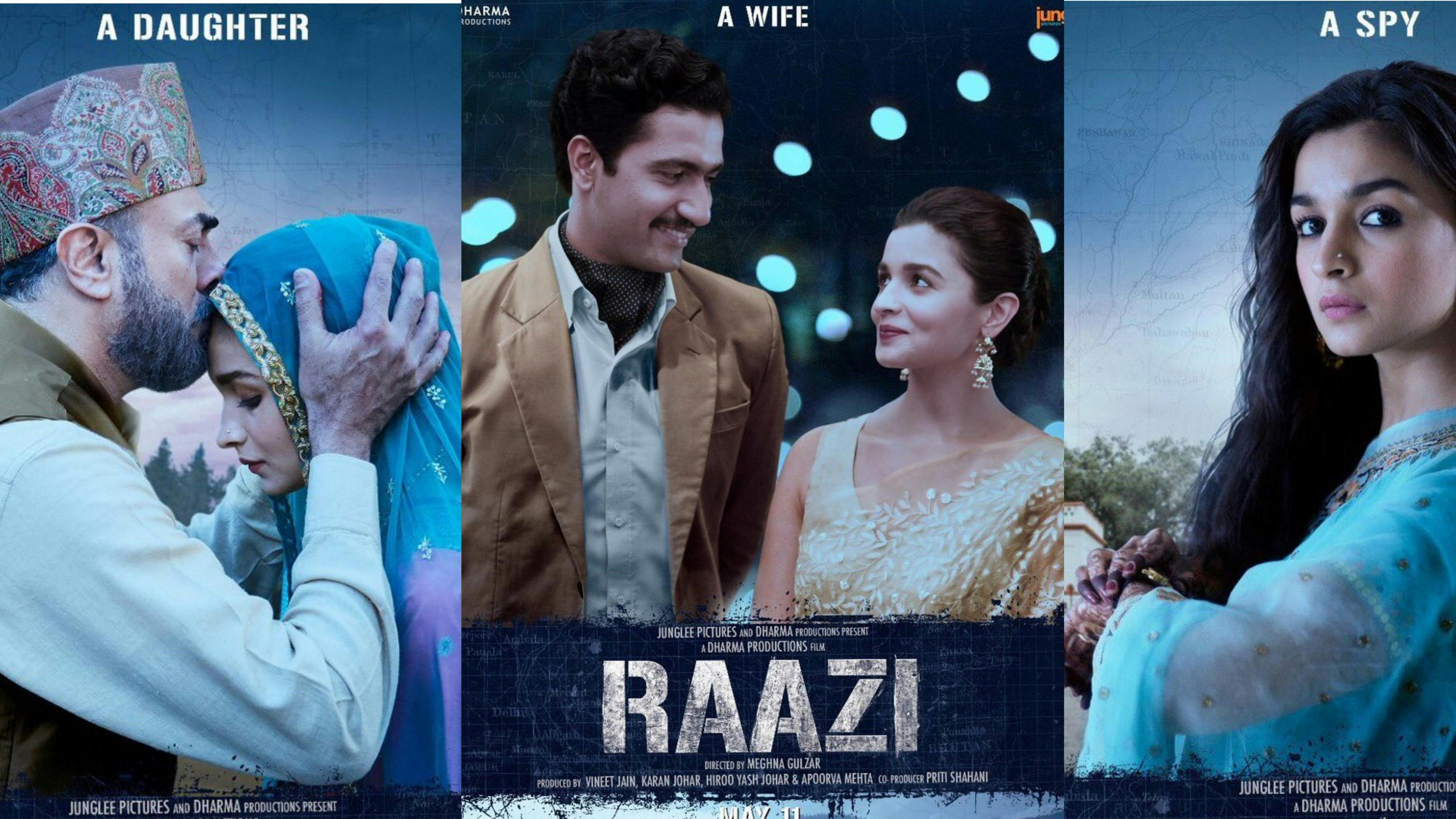 'Raazi' is the true story of a Muslim girl Sehmat (Alia Bhatt) - a naïve and inexperienced Kashmiri whose life changes when her father Hidayat Khan seals her fate as an Indian spy. This is a riveting patriotic story that touched many hearts.
Tumhari Sulu (2017)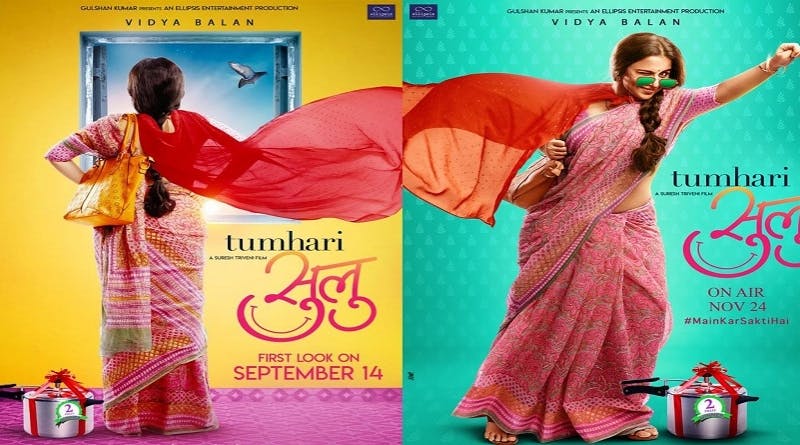 A happy-go-lucky Mumbai suburban housewife Sulochana, fondly known as Sulu, lands the role of a night RJ, resulting in drastic changes to her routine life. As a testament to Triveni's ability as a writer, Sulu doesn't lose her identity as she begins to experience the corporate media life as an RJ, walking the tightrope between her overnight fame and managing her domestic demands.
Neerja (2016)
In September 1986, Neerja Bhanot (Sonam) saved the lives of 359 passengers on a hijacked Pan Am plane from Mumbai to New York via Karachi. That she gets caught in the crossfire is a tragedy. The story of this Indian beti is well-known and yet director Ram Madhvani gives us a welcome aided-recall with his deft story-telling. The in-flight drama between gun-`n'-grenade toting men and a plane-load of hapless victims, leaves you angry. The film makes you weep and mourn the ongoing acts of global terrorism.
Bajrangi Bhaijaan (2015)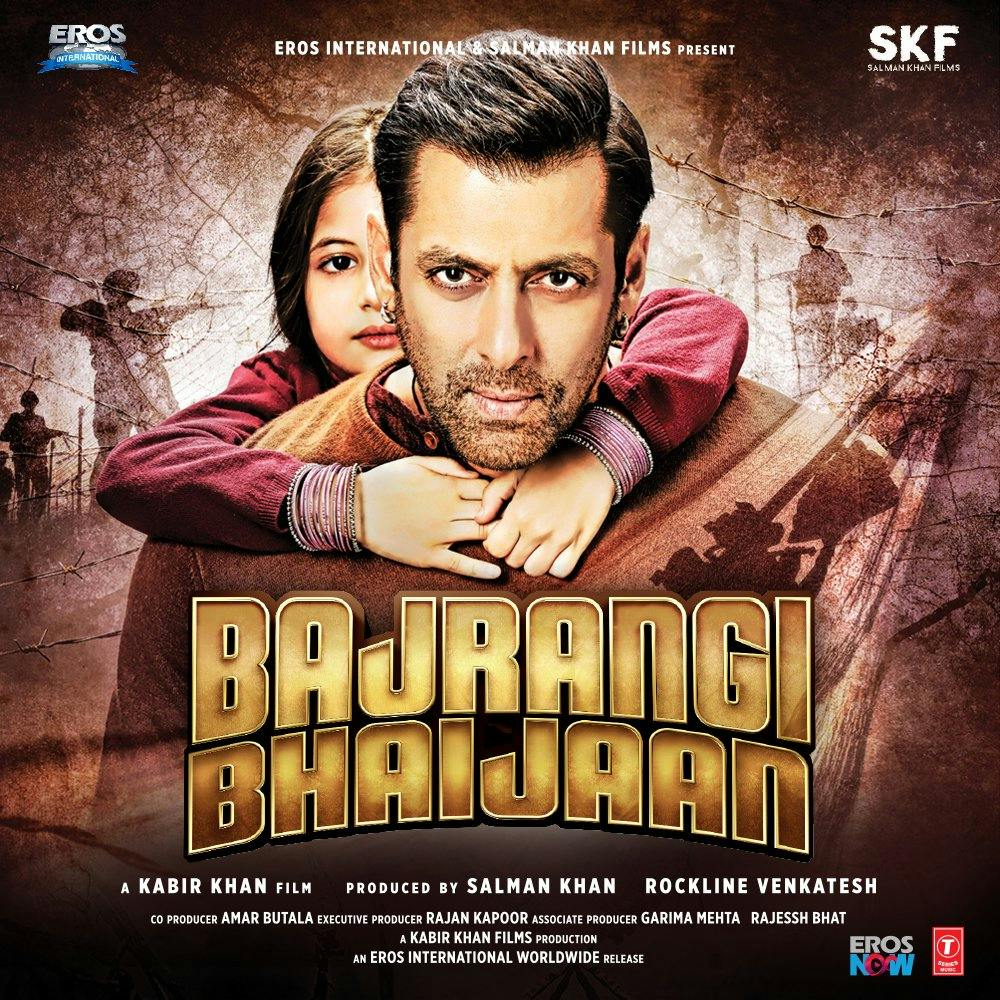 Devout Bajrangi meets a speech-impaired child in India, separated from her family - in Pakistan. Can Bajrangi ensure she gets home safely - and he does too? Bajrangi Bhaijaan is Salman Khan's most daring film where Salman presents a beautiful performance - but allows the story to be the real Dabangg.
Queen (2014)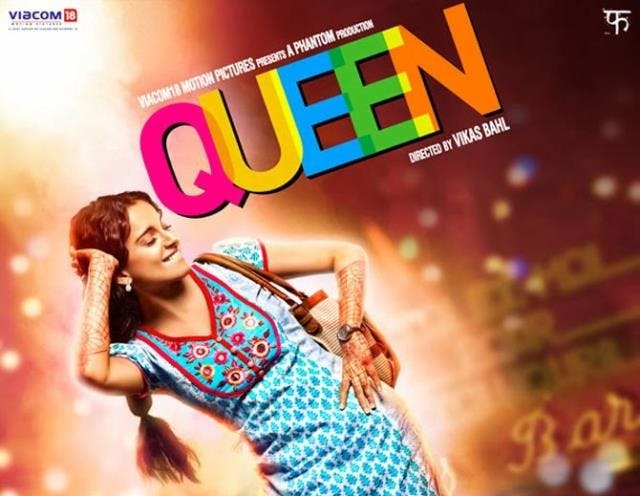 The delightful film tells a simple story: that of a young Indian girl from Rajouri Garden in New Delhi, dumped by her fiance, played by Rajkummar Rao, two days before her wedding, who chooses to go on the pre-booked honeymoon to France and Amsterdam on her own anyway. The standard Indian cinematic response would involve a tedious amount of emotional drama; the reconstruction of this object of pity rebuilding her life and fighting society to redemption but it was all different.
Bhaag Milkha Bhaag (2013)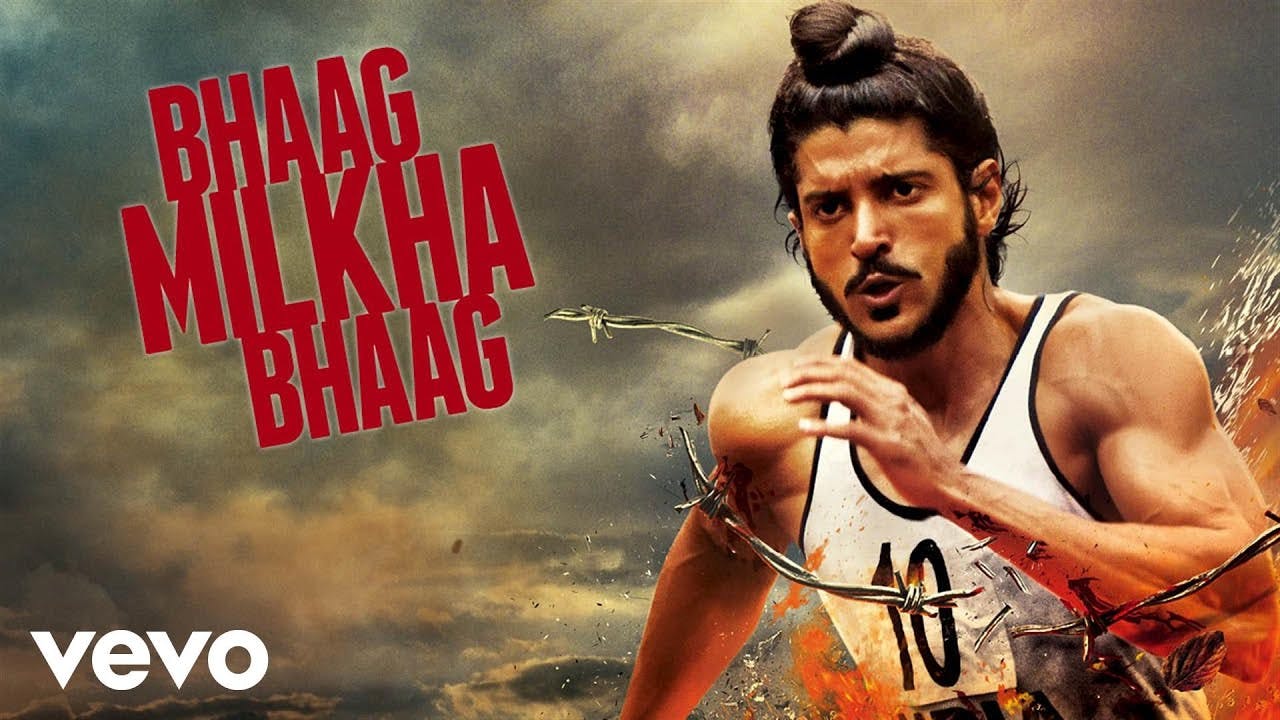 Indian Olympic running legend Milkha Singh — otherwise known as the Flying Sikh — gets the lavish biopic treatment in "Bhaag Milkha Bhaag," a rousing and handsomely crafted sports drama. Boasting an appealing lead performance by director-turned-actor Farhan Akhtar and sturdy direction by Rakeysh Omprakash Mehra, this film was simply epic.
Barfi! (2012)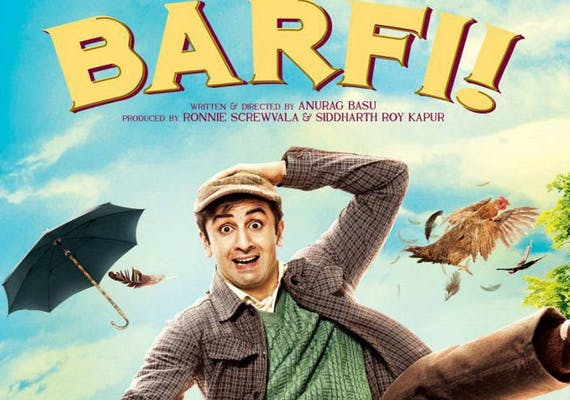 He was born to a song playing on a Murphy radio, but this 'Murphy' baby (Ranbir) aka Barfi has a different law. Everything that has to go wrong will go wrong, but not if you brave it with a broad smiley. So 'mute' the high decibel chaos and deafening melodrama around and tune into Barfi ki Duniya; which is simple, sweet and SILENT! Yet, extreme emotions of love, joy, and pain resound – at different 'frequencies'. For a story riddled with disabilities, Barfi is more than ably handled by Anurag Basu. He remarkably immerses you in his world of sounds and verbose silences, recreating Chaplin's antics, stripping two superstars down to basics and sensitively spinning a magical world of unconditional love.
Zindagi Na Milegi Dobara (2011)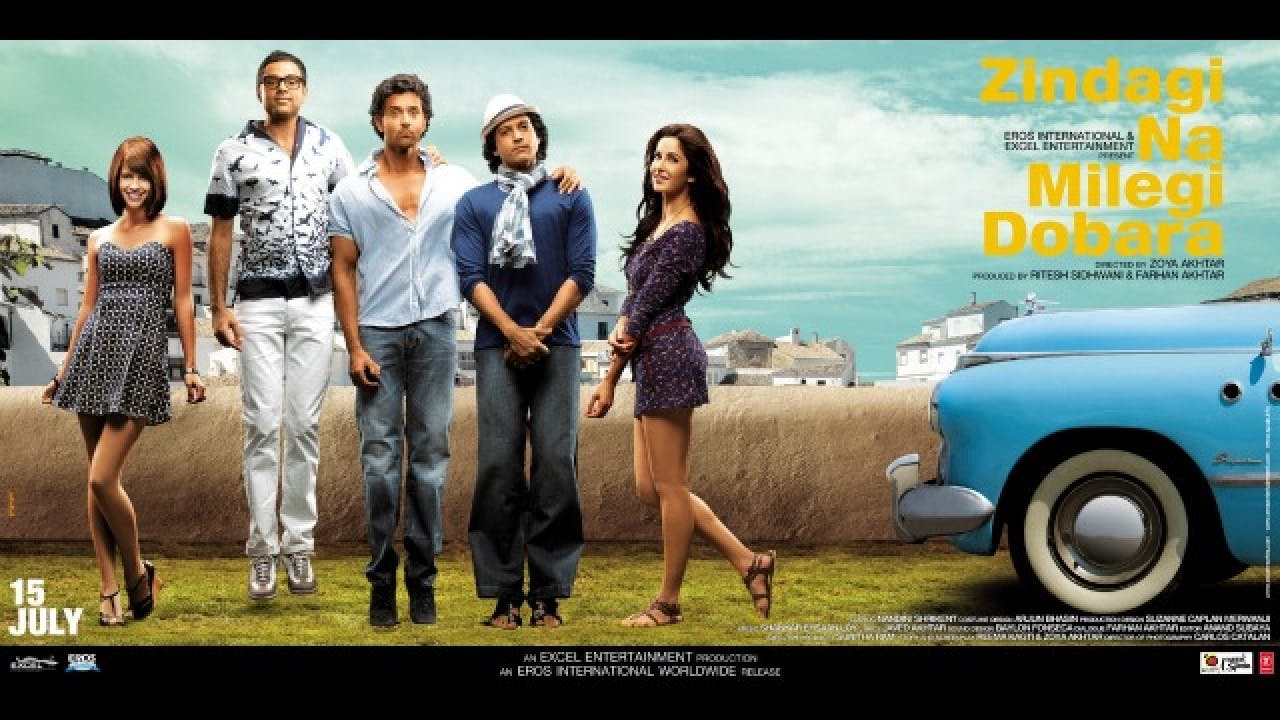 Rarely does the Hindi film industry make a movie that dares to challenge the societal norms woven to live a life? But 'Zindagi Na Milegi Dobara' was an exception to every rule set by Bollywood. For instance, the movie taught its audience to "be alive to each and every moment", and that too, without getting preachy. The core concept of the film fused into the sprawling beaches of Spain -- encouraging one to live the short-lived beauty called life. ZNMD taught us to firstly accept our fears, and then outwit them, and to let go of the stuff that hurts because if we pay close attention it really does not matter. You live only once. And that's all to it.
Dabangg (2010)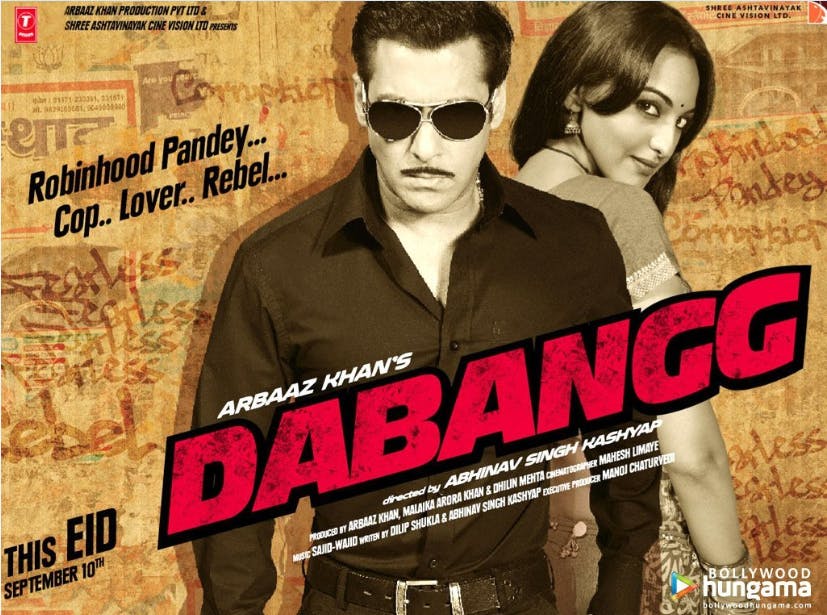 Corrupt cop Chulbul Pandey (Salman Khan) needs to bridge the distance with his stepbrother, Makkhi (Arbaaz Khan) and stepdad, Vinod Khanna, on the behest of his mother (Dimple Kapadia) even as he needs to set his own house in order by marrying the potter girl (Sonakshi Sinha) who refuses to succumb to his charms. And if that's not enough, there's the local goon, Sonu Sood and the crumbling administration of the small town that is craving his attention too. For anybody who wants to know what is the on-screen definition of Bollywood, Dabangg is truly textbook fare.