With every new Bollywood movie at the box office, we see the rise of a new star and a potential box office record being broken. So in a trade so fickle and unpredictable, how is that some films achieve legendary status?
It boils down to the most basic aspect of film making i.e. getting the script and the dialogues right. And Bollywood has been fortunate to have an abundance of such heavy-duty dialogues which can very well overshadow the movie itself! Let's see for ourselves:
1. Uri – The Surgical Strike (2019)
"How's the Josh?" – Vicky Kaushal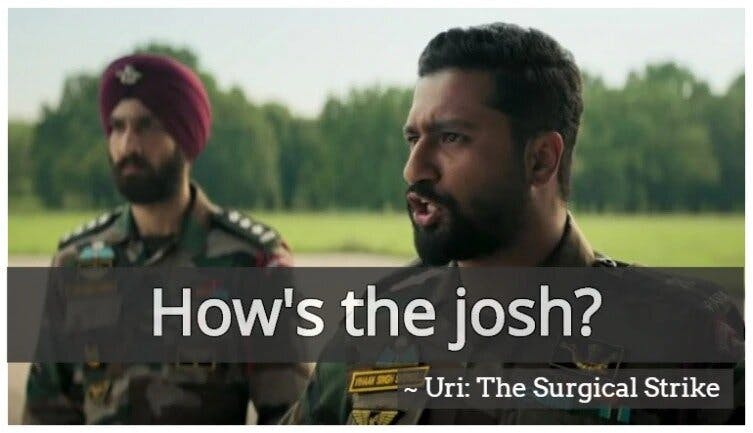 Every time we hear this line, we are filled with patriotic emotions and can't help but reply with "High Sir!"
2. Padman (2018)
"America ke paas Superman hai, Batman hai, Spiderman hai…lekin India ke pass Padman hai" – Akshay Kumar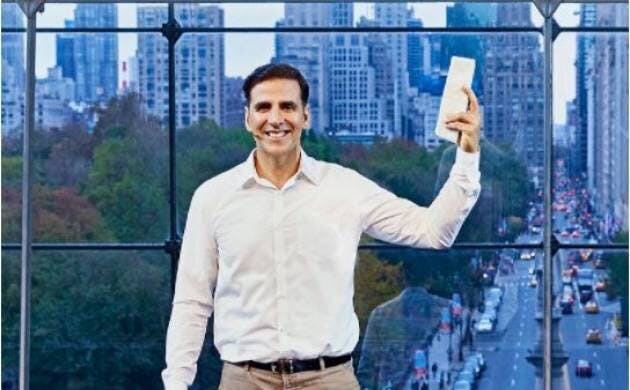 This amazing line spoken by Akshay Kumar helped break the stigma around menstruation. Indeed, it's an iconic line and will be remembered forever.
3. Raees (2017)
"Koi dhandha chota nahi hota. Aur dhandhe se bada koi dharm nahi hota" – Shah Rukh Khan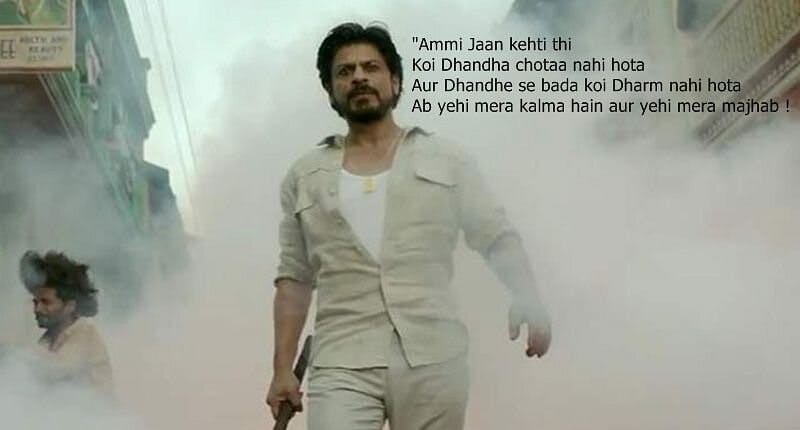 This amazing line has inspired many people to go and become entrepreneurs. SRKs voice gives this line a deeper impact which we love.
4. Dangal (2016)
"Gold toh gold hota hai… choora lave ya chhori" - Amir Khan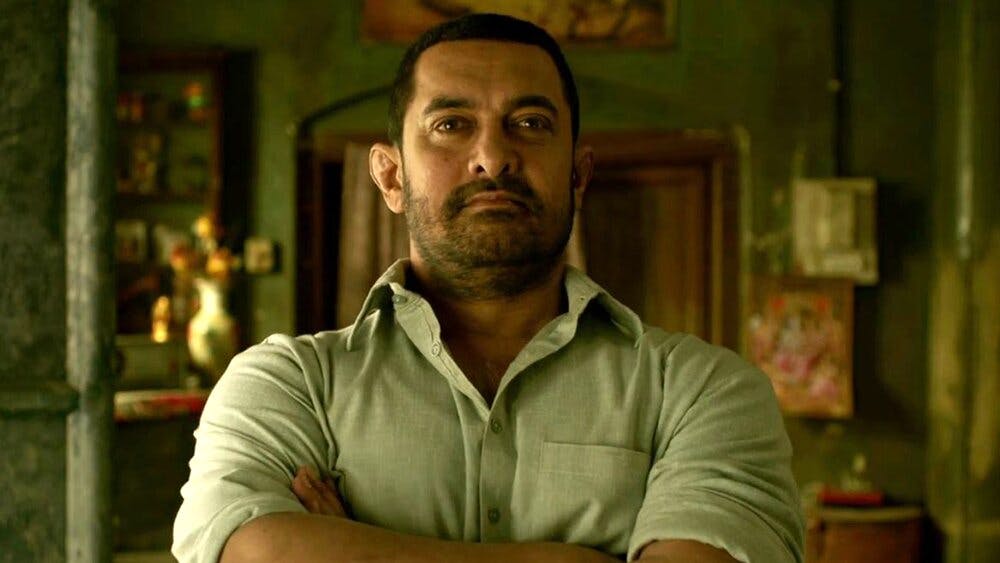 Perhaps one of the most impactful movies of the last decade, Aamir Khan's Dangal broke patriarchy with its heartfelt story, amazing action, and memorable dialogues. And this line especially is one to remember as it tackles India's pressing issue, sexism.
5. Sholay (1975)
"Are-o-sambha! Kitne aadmi the?" – Amjad Khan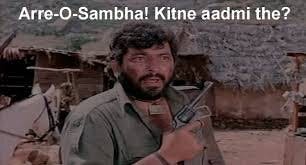 This is an evergreen classic from an iconic film. These are the crème de la crème. Our personal favourite of all the famous Bollywood dialogues. You would be lying to yourself if you said you hadn't tried to recreate this dialogue in front of a mirror.