From making heads turn at the red carpet to turning showstoppers during private functions, our divas know how to slay each moment with style and elan, even when it comes to going for workouts. And trust us, going to the gym, wearing what these celebs wear, might actually drive you more to hit the treadmill. Take a look at the various Bollywood actresses' gym and workout outfits:
1. Kareena Kapoor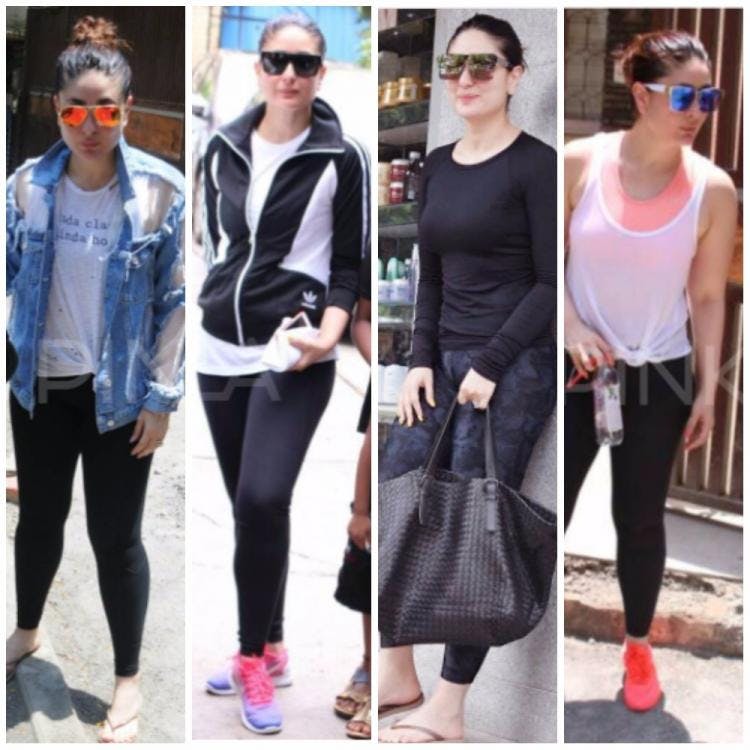 The list has to start with this gorgeous lady. The 'Begum of Pataudi' knows how to rock any attire, so what if it's gym wear? Bebo's gym look is one of the best in the industry. She makes the heads turn with cool chic t-shirts, track pants and not to miss those funky one-liners on her t-shirt like "Aloha Sunday", "No bad days" and "Ok, but first coffee".
2. Alia Bhatt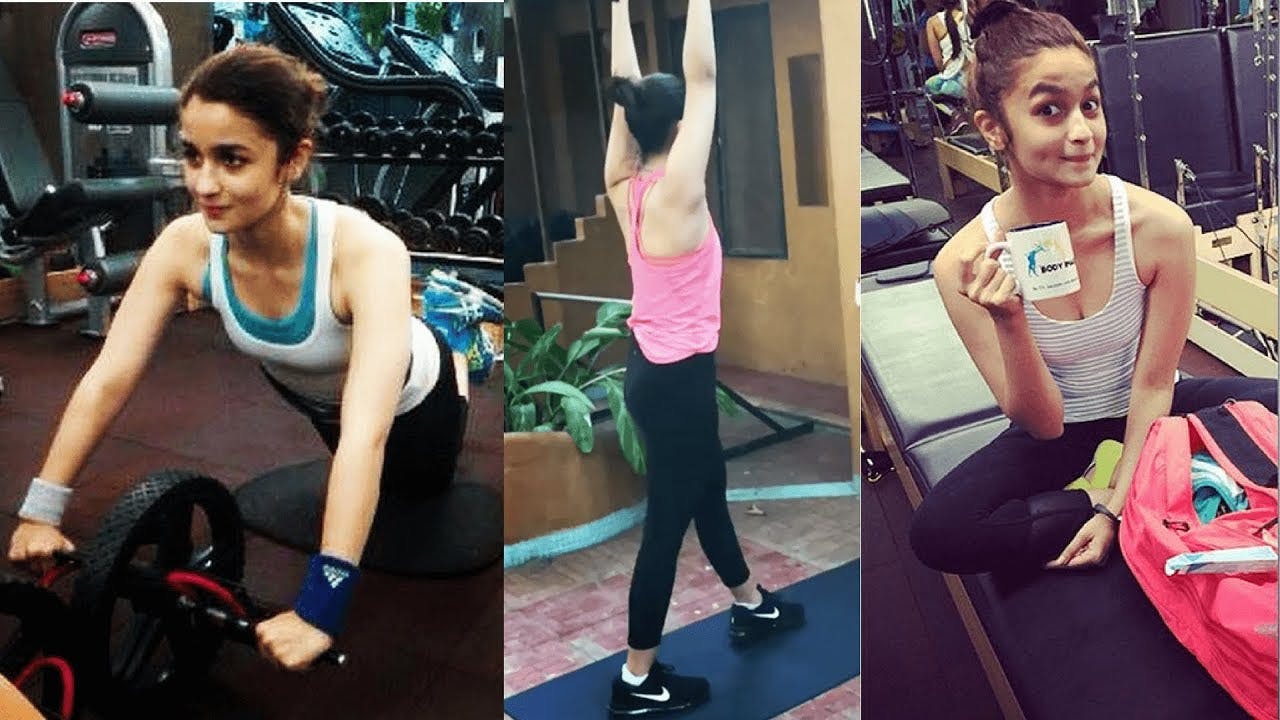 Another actress who can drive away all your Monday morning blues with her breath-taking smile and inspiring gym routine is Bollywood's young gun – Alia Bhatt. Alia's gym wear is so simple yet stylish that it makes her look effortlessly gorgeous. All thanks to the endearing colors that she opts for! Her gym and workout wears are always cool and give out a fresh and young vibe. Her printed multi-coloured jackets, neon coloured tees and high pony gives her an energetic and complete gym look.
3. Shraddha Kapoor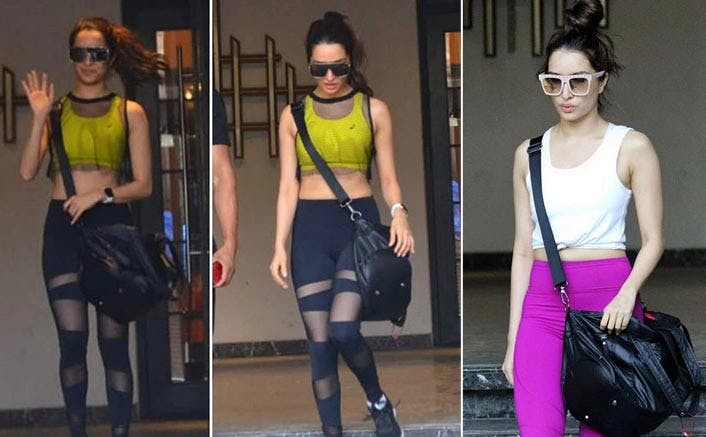 Even though she has got a great body and an even better smile Shraddha Kapoor makes sure she spends enough time in the gym to never take her body for granted. The girl next door kind of actress also dresses in a simple manner when she is out jogging, running or gyming. Shraddha prefers tights and shirts for her exercise regime. She wears basic colors like red, black and white for the gym sessions. Her gym looks are ideal for any normal girl who wants to hit the gym.
4. Malaika Arora Khan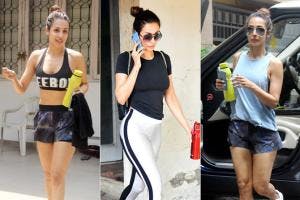 She has got the hottest body in the entire film industry and she doesn't mind flaunting it. When it comes to gym looks, no one slays it better than Malaika. She does not just stick to the plain shirt and leggings, she wears shorts which are comfortable to work out in and also flaunt her sleek legs. She loves bright colors for her gym attire, hence we see her in radium green, orange and blues. Malaika never misses a chance to flaunt that amazingly fit body.
5. Parineeti Chopra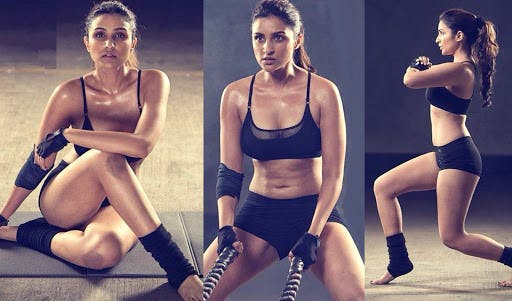 One actress who has changed her life upside down with her workout regime is Parineeti Chopra. From chubby to svelte, Parineeti's transformation has inspired and motivated many to hit the gym and shed off those extra kilos. Colourful shorts and tank tops constitute her favourite gym attire. However, she doesn't mind opting for tights and 3/4ths every now and then.