The festival of colors is here and it is not only reflected in our life but in art too. Yes, we are talking about Indian movies. Holi, the festival of colours, has made its impression on numerous Bollywood films as the usher of ecstatic celebration and scenes spangled full of colours.
The festival marks the victory of good against evil and is aptly used as a plot device in Bollywood classic movies. A few films have captured the spirit of this festival that marks the triumph of love over hate with nerve-wracking and nail-biting scenes. Numerous Bollywood movies have created iconic Holi scenes that left a mark in the mind and heart of the audience.
From nerve-wracking twists to intense romance, the Holi scenes have given us everything. Here is a look at some of the most iconic scenes of Bollywood that revolves around the festival of Holi.
1. Sholay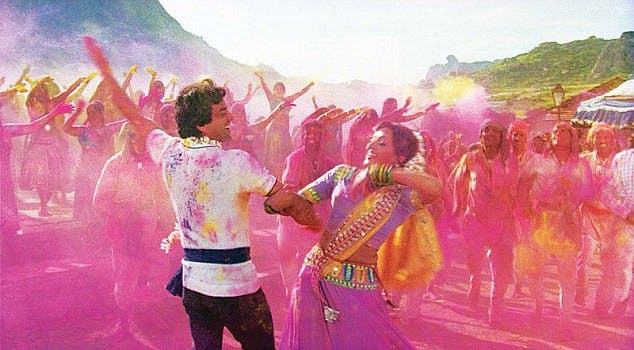 This list would be incomplete if we didn't mention Amitabh Bachchan, Dharmendra's cult classic and all-round-fantastic movie Sholay which features quite possibly the most exhilarating Holi scene to be ever put to the big screen. This scene of Holi provides an opportunity for Veeru to romance Basanti. The biggest dramatic moment of the movie also comes during this scene. The audience watches with fascination as Gabbar and his gang descend onto Ramgarh while the village is busy in celebration and finally provides the revelation that Thakur has no arms.
2. Goliyon Ki Rasleela – Ram Leela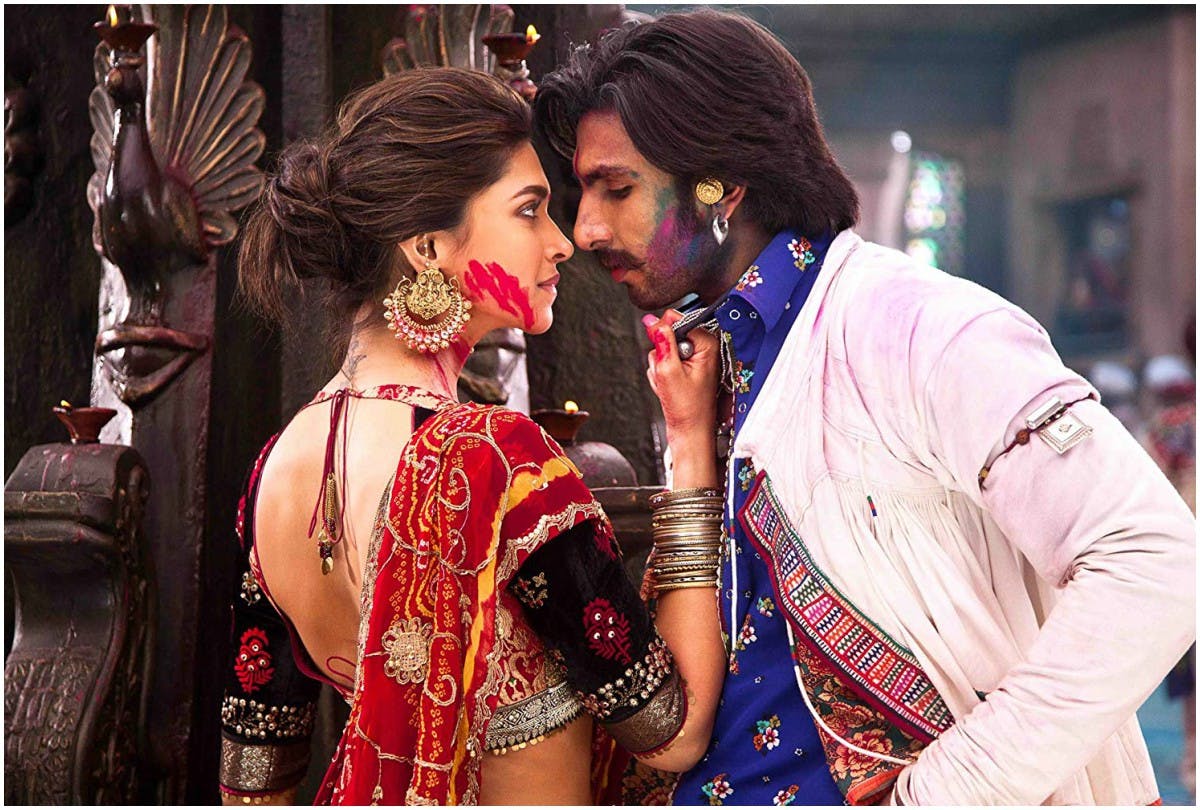 In Ram-Leela, it's during Holi that Leela and Ram first lay their eyes on each other. While Ram is completely smitten by the beauty in front of him, Leela looks breathtakingly gorgeous in her yellow attire. In the scene, Deepika Padukone as Leela approaches Ranveer Singh as Ram and smears color across the jawline. The flawless chemistry between the actors seals it as one of the iconic Bollywood Holi scenes. What follows is even more interesting. The duo flirting amidst Holi celebrations and even sharing a kiss. Now, this is one Holi scene we all aren't going to forget..ever!
3. Yeh Jaawani Hai Deewani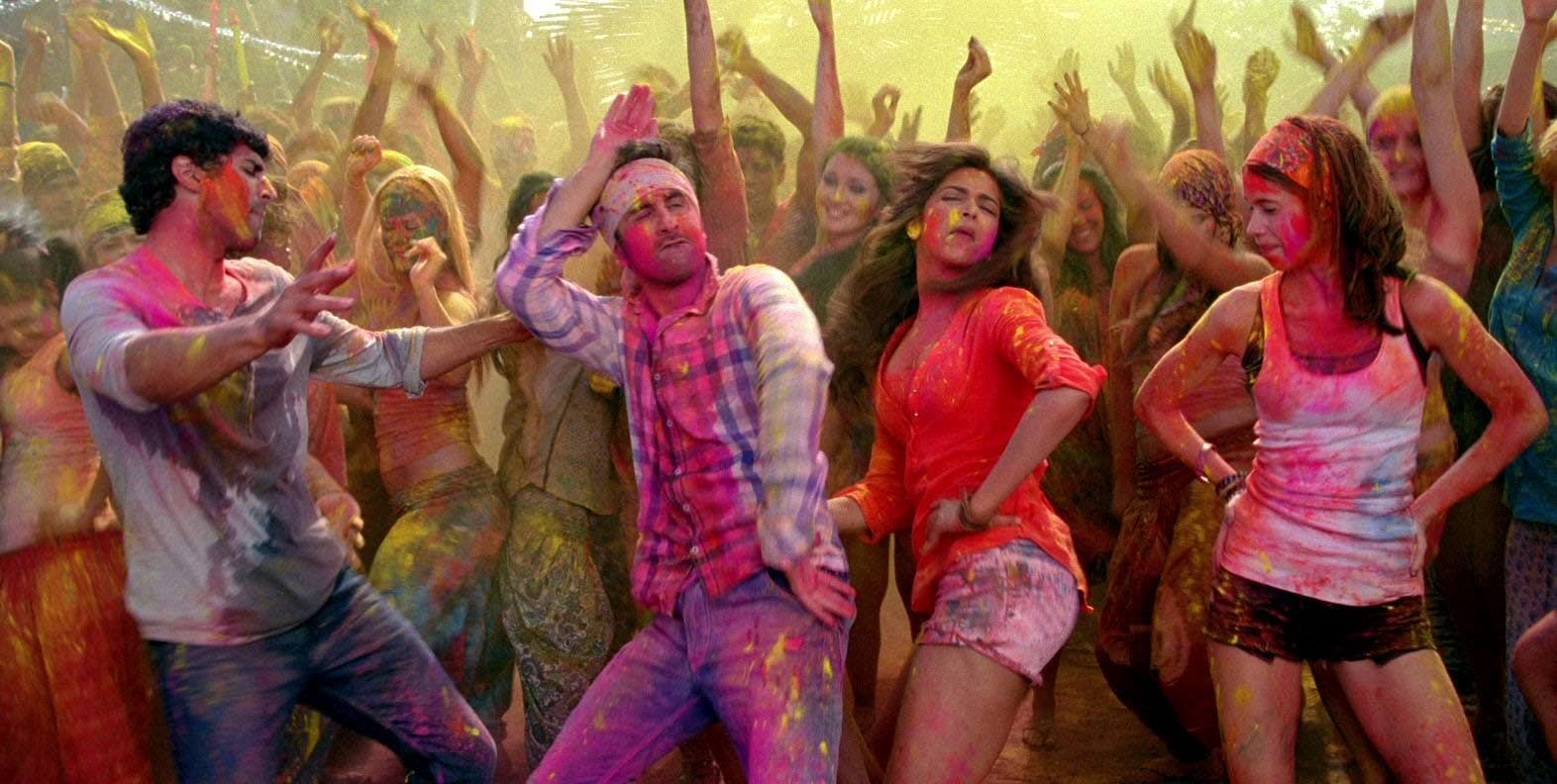 Holi stands for full-on fun and nothing says it better than this scene of Yeh Jaawani Hai Deewani. Here Deepika Padukone as Naina breaks her introvert shell to truly enjoy the spirit of this festival. Perhaps no other scene in any Bollywood movie captures the spirit of fantastic joy and fun of Holi quite as well. Ranbir Kapoor and Deepika Padukone can be seen to be dancing along with the beats of the song 'Balam Pichkari'.
4. Mohabbatein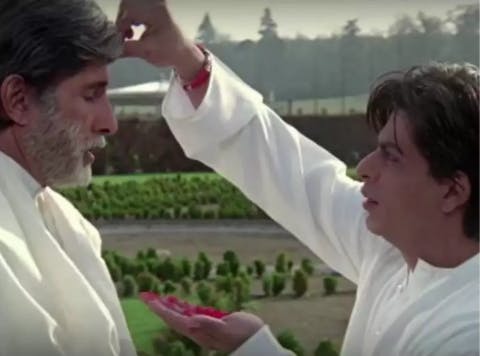 Holi is always considered auspicious mainly because it is the time people forget their differences to come together. The scene in Mohabbatein captures the same. On this day, Shah Rukh Khan as Raj convinces the strict principal of Gurukul (Amitabh Bachchan) to allow the boys (students) to celebrate the festival outside the campus. But the best part was when he accepted the Tilak from Raj- signifying his acceptance of the festival!
5. Silsila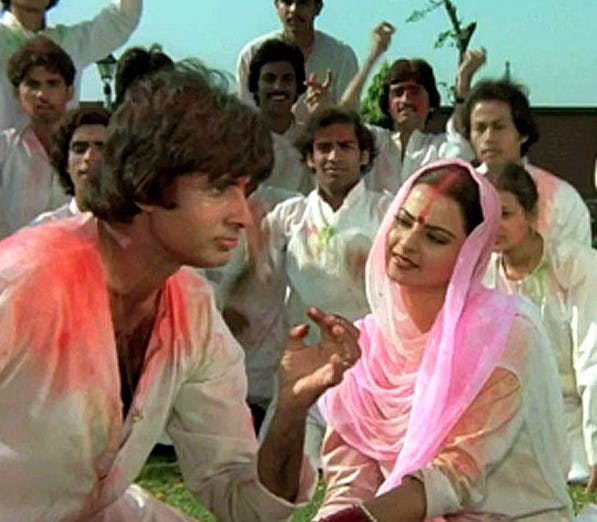 Any Holi discussion is incomplete without the iconic song of this film 'Rang Barse.' The song is intense and emotional as just before it starts Chandni (Rekha) and Amit (Amitabh) confesses to their spouses that they didn't marry the person they love. This song, sung by none other than Amitabh Bachchan, is still the most popular song played during Holi.
6. Darr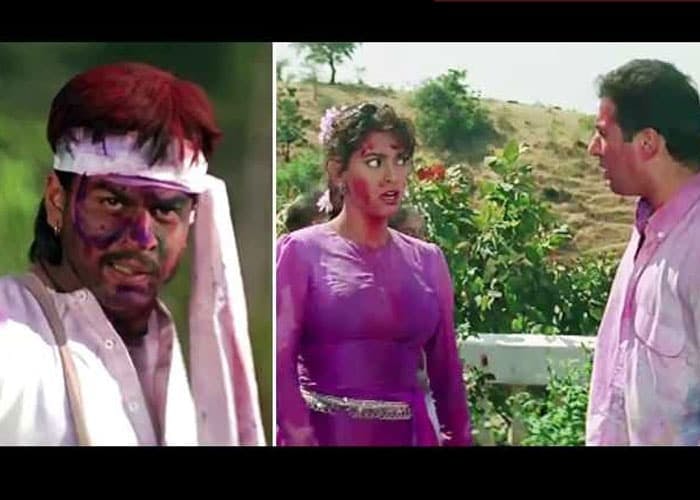 Now we all remember this one for sure. Sunny Deol (Sunil) and Juhi Chawla (Kiran) are enjoying the Holi celebrations and that's when Shahrukh Khan (Rahul) gatecrashes their colourful party just to tell K-K-K-Kiran how much he loves her. It's a scary scene but surely one of the best Holi scenes from Bollywood we think!
7. Padmaavat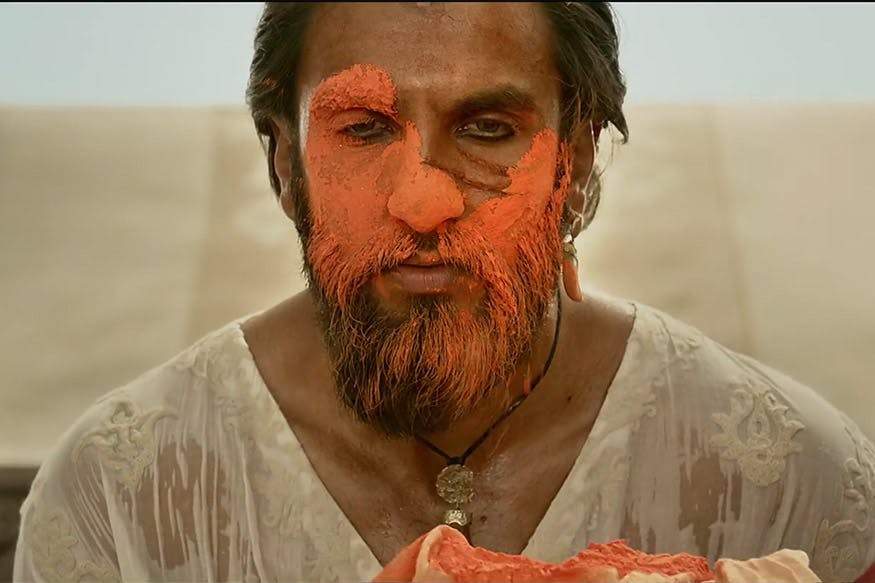 The Holi scene is divided between a very sensuous setting and a passionate display. This is a scene rife with symbolism of the turn of events that convinced Khilji to seek peace with the Rajputs in a shocking twist of faith for both sides. As a mark of mutual understanding and friendship disguised in a diplomatic move, Khilji colours his face in bright saffron to celebrate holi along with the Rajputs.
8. Toilet: Ek Prem Katha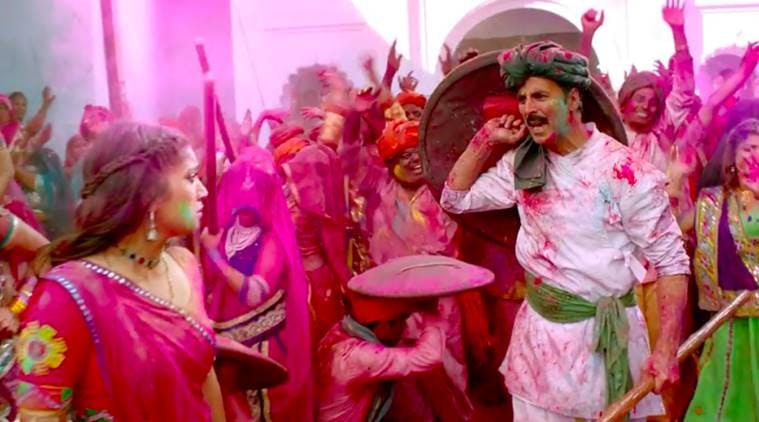 Akshay Kumar and Bhumi Pednekar's social drama 'Toilet: Ek Prem Katha' was hailed by everyone and also boasted of a Holi song titled 'Latth Maar'. However, unlike other Holi songs in the Bollywood films, this one featured Mathura's traditional lath maar. After trying hard and failing to win back his wife Jaya (Bhumi), who is at her parents' house, Akshay comes to her village for the Holi celebrations and asks her to hit him as per the traditions. Bhumi too is seen removing all her anger and frustrations on him by hitting him.
9. Jolly LLB 2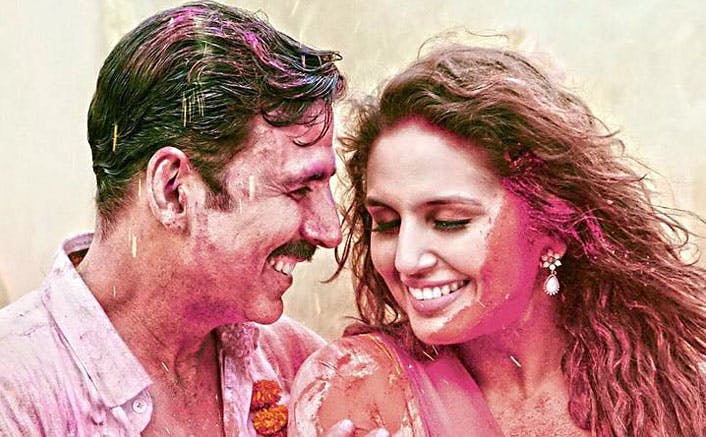 While everything seems to be working just fine for the jolly good Jagdishwar Mishra (Akshay), it is the Holi celebration scene in the movie that changes the course of the story. The scene of Holi acts as a turning point in the movie. While Akshay as Jagdishwar Mishra celebrates Holi he is confronted by Sayani Gupta as Hina. This is the point where he decides to take up her case seriously. The drastic change of fun-filled Holi scene into an emotionally intense one captures the attention of the viewers beautifully.
10. Raanjhanaa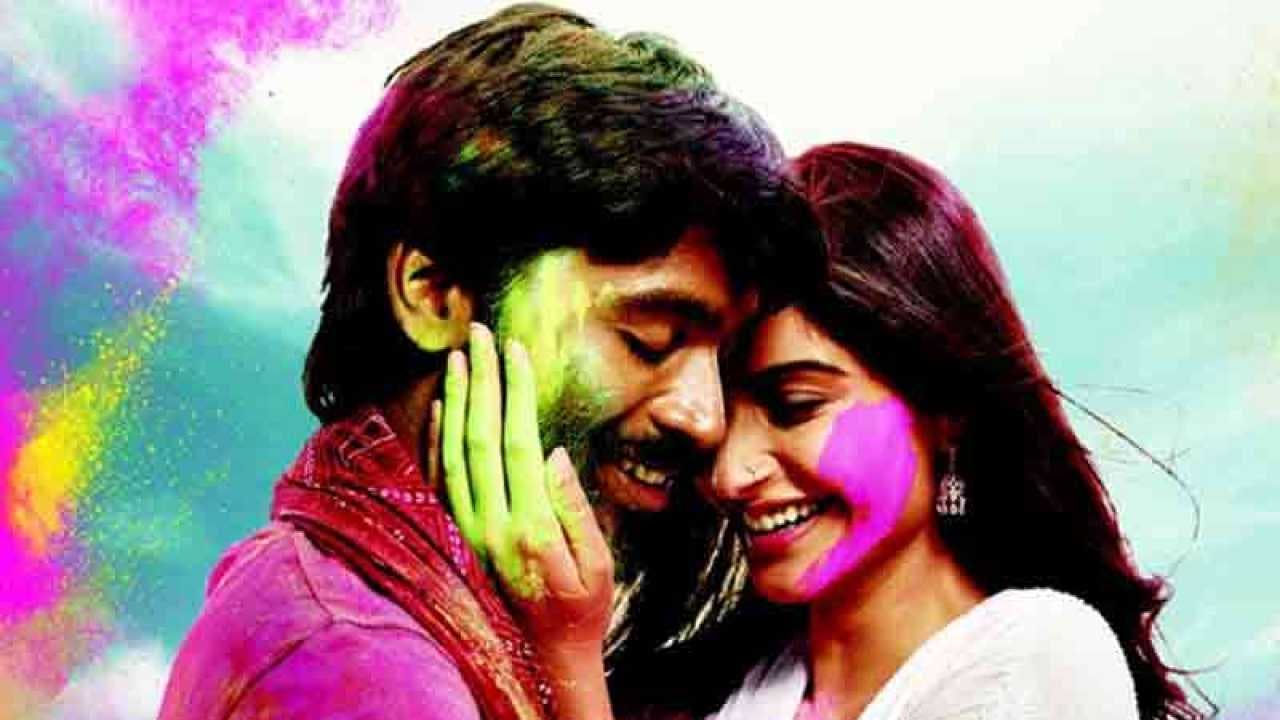 Sonam Kapoor and Dhanush's unconventional love story also makes it to our list. Yaad hai the scene where Sonam (Zoya) colours Dhanush (Kundan) during Holi and the latter is overjoyed? The simplicity through which the filmmaker has captured the innocent love between these two actors amidst Holi is just amazing.