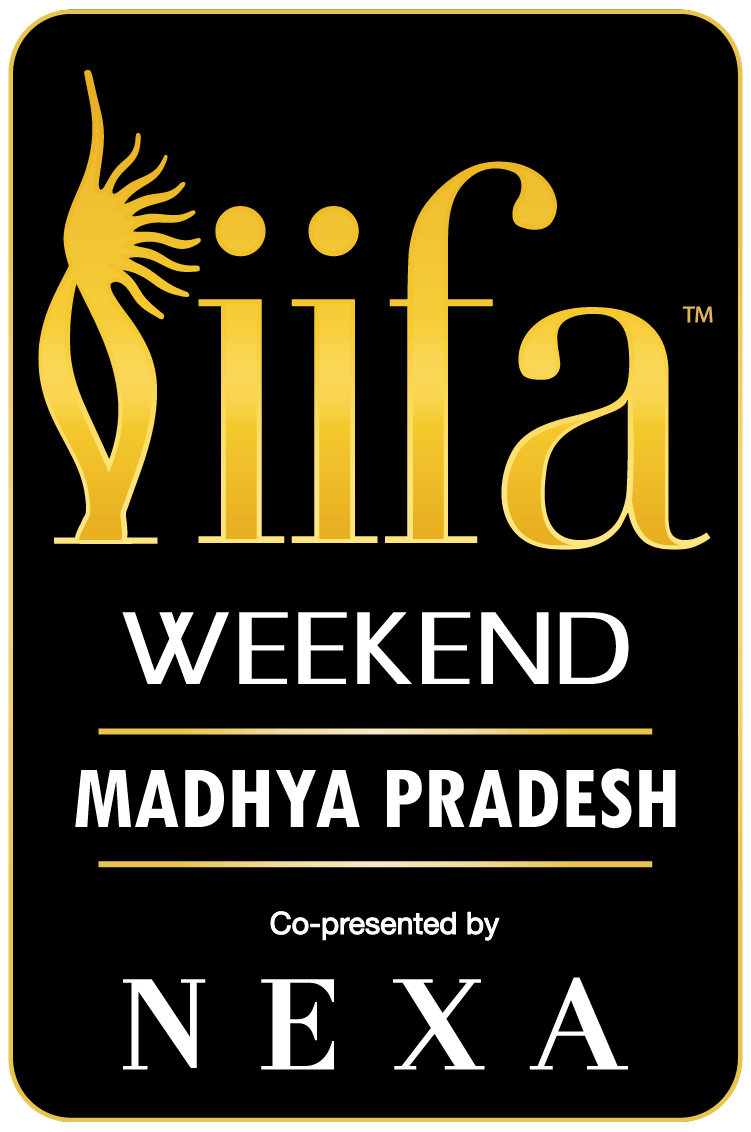 THE BIGGEST CELEBRATION OF INDIAN CINEMA ANNOUNCES
THE NOMINATIONS FOR ITS 21ST EDITION OF NEXA IIFA AWARDS 2020
'Gully Boy' raps its way ahead with 14 nominations; followed closely by 'Kabir Singh' with 8 and 'Article 15' with 7 nominations, respectively
ANNOUNCES ITS TECHNICAL WINNERS | Gully Boy & War leads the winners list by stepping away with 3 IIFA Technical Awards
NEXA IIFA AWARDS 2020
- Hosts: Salman Khan and Riteish Deshmukh
- Stellar Line-Up Of Performances: Shah Rukh Khan, Kartik Aaryan, Hrithik Roshan, Kareena Kapoor Khan, Jacqueline Fernandez and Katrina Kaif
IIFA ROCKS
- Hosts: Manish Paul and Sunil Grover
- Power-packed musical extravaganza by: A. R. Rahman, Arijit Singh, along with a stellar line-up of musicians; Sachin-Jigar featuring Nikhita Gandhi, Jonita Gandhi, Shalmali Kholgade, Benny Dayal, Ash King, Divya Kumar & Jubin Nautiyal; Tanishk Bagchi's performance would feature Asees Kaur, Romy & Amit Mishra; Neeti, Shakti & Mukti Mohan

Global Voting is now LIVE: Global Voting is now LIVE: https://www.iifa.com/blog/Xl-myxEAAB8AaJm3/iifa-2020-vote-for-your-favourite-nominees-of-this-year
IIFA Rock Tickets to go LIVE on Friday, March 6th 2020 on Book My Show
Mumbai, 04th March 2020: With the excitement building up ahead of the 21st Edition of NEXA IIFA Weekend & Awards 2020, the International Indian Film Academy (IIFA) Awards, proudly announces its 11 Popular Category nominations as it is all set to bring its global brand presence to the culturally rich state of Madhya Pradesh, The Heart of Incredible India. IIFA Weekend & Awards 2020, Madhya Pradesh: IIFA Rocks and IIFA Awards will be held on the 27th - 29th March, 2020.
Rounding out the 11 Popular Categories are Best Picture | Direction | Performance in a Leading Role (Female & Male) | Performance in a Supporting Role (Female & Male) | Music Direction |Playback Singer (Male & Female) as Global Voting is now LIVE and open to everyone at https://www.iifa.com/blog/Xl-myxEAAB8AaJm3/iifa-2020-vote-for-your-favourite-nominees-of-this-year
NEXA is the Title Sponsor of IIFA Awards for the 6th consecutive year. Cause Partner| Woosh Washing Expert; Brand Partner: EaseMyTrip.com, Official Invitation Partner; Izhaar.
Indian Cinema has had an incredible year with a varied number of truly distinctive films that not only took the box office by storm but were also critically acclaimed fetching rave reviews.
Soaring on a high note, 'Gully Boy' leads the way with the highest number of nominations, 14 in total, with 'Kabir Singh' trailing close behind with 8 nominations and 'Article 15' bagging nominations in 7 categories.
The top picks for Best Picture category are namely 'Article 15', 'Gully Boy', 'Kabir Singh', 'Kesari', 'Uri: The Surgical Strike'.
Nominees for the Best Actor in a Leading Role |Female are: Taapsee Pannu for 'Badla', Kareena Kapoor Khan for 'Good Newwz', Alia Bhatt for 'Gully Boy', Vidya Balan for 'Mission Mangal' and Priyanka Chopra Jonas for 'The Sky Is Pink'.
Conversely, nominees for the Best Actor in a Leading Role | Male are: Ayushmann Khurrana for 'Article 15', Ranveer Singh for 'Gully Boy', Shahid Kapoor for 'Kabir Singh', Hrithik Roshan for 'Super 30' and Vicky Kaushal for 'Uri: The Surgical Strike'.
For best Direction, the nominees are; Anubhav Sinha for 'Article 15', Sujoy Ghosh for 'Badla', Zoya Akhtar for 'Gully Boy', Sandeep Reddy Vanga for 'Kabir Singh' and Aditya Dhar for 'Uri: The Surgical Strike'.
The International Indian Film Academy announced the list of winners in the Technical categories of India's most prominent awards that celebrates the very best of Indian Cinema with the highest level of achievement through the glamorous IIFA statuette.
It's a tie this year as Gully Boy & War lead the winners list by stepping away with 3 awards in the technical category each. Gully Boy for Best Cinematography (Jay Oza), Best Dialogue (Vijay Maurya), Best Editing (Nitin Baid) and War for Best Choreography (Bosco - Caesar; Tushar Kalia), Best Sound Mixing (Anuj Mathur - YRF Studios; Pritam Das), Special Effects (Visuals) (YFX) (YRF Studios).
Uri: The Surgical Strike wins 2 awards in the technical category: Sound Design (Bishwadeep Dipak Chatterjee), Background Score (Shashwat Sachdev)
Other winners in the Technical category are Anubhav Sinha and Gaurav Solanki wins Best Screenplay, for Article 15.
NEXA IIFA AWARDS 2020 to be hosted by Bollywood superstar Salman Khan and the multi-talented actor Riteish Deshmukh, along with as spectacular line-up of performances by Shah Rukh Khan, Kartik Aaryan, Hrithik Roshan, Katrina Kaif, Kareena Kapoor Khan and Jacqueline Fernandez.
Mr Shashank Srivastava, Executive Director, Marketing and Sales, Maruti Suzuki India said, "The automotive industry has moved beyond 'Retail Experiences'. From innovations to hospitality, the entire journey has become more evolved and indulgent. NEXA's association with the IIFA awards is a wonderful testament to that fact. We are happy to take our relationship with IIFA into its sixth year. We are inspired by the fact that our association brings us a step closer to our new-age customers who seek global experiences in their everyday lives. NEXA is as much about innovative technology, as it is about global design, sophisticated lifestyle and entertainment. In a short span we have touched a million hearts and in order to mark the splendid achievement of inspiring a million customers, NEXA has come up with an innovative project called the "ONE MILLION PIXEL ART".
Commenting on the occasion, Shah Rukh Khan, said, "It is always a pleasure to be a part of Wizcraft and IIFA. I am delighted to partake and contribute to the biggest celebration of Indian Cinema in the heartland of India. Looking forward to a great experience and sharing the stage with my fellow industry members and fans who are all coming from various parts of India to celebrate cinema in the heart of Incredible India, Indore and Madhya Pradesh.
Speaking on the occasion, Kareena Kapoor Khan, said, "It's a great feeling to be a part of IIFA again, I'm very excited and look forward to my performance at such a global platform that not only gives the Indian film fraternity an opportunity to reach audiences in international territories but also brings together the greatest players of the entertainment business to celebrate Indian cinema. And I am excited to visit the culturally rich state for a memorable experience."
Speaking on the occasion, Kartik Aaryan added saying, "I'm really excited for the NEXA IIFA Awards this year. Especially because it's being hosted in my home state, Madhya Pradesh and will be held in Indore. I'm looking forward to perform at IIFA as it truly gives an artiste the biggest audience to entertain with your performance."
Featuring the best of Music and Fashion, IIFA Rocks will feature a power-packed musical extravaganza by Music Maestro A. R. Rahman, singing sensation Arijit Singh, along with a stellar line-up of musicians; Sachin-Jigar, Jonita Gandhi, Shalmali Kholgade, Benny Dayal, Ash King, Divya Kumar & Jubin Nautiyal; Tanishk Bagchi's performance would feature Asees Kaur, Nikhita Gandhi, Romy & Amit Mishra; Neeti, Shakti & Mukti Mohan.
Commenting on the occasion, A. R. Rahman, "My team and I are excited to perform the music of "99 Songs" at this year's edition of IIFA awards. We are excited to join the celebrations and share our love with you. "99 Songs" is an ode to every artist around the world and it's most befitting to present this journey in front our distinguished fraternity."
NEXA is the Presenting Partner of the NEXA IIFA Awards 2020 and extends its partnership for the sixth consecutive edition and would build excitement around #IIFA2020MP across its network in India.
Mr. S. R. Mohanty, Chief Secretary, Govt. of Madhya Pradesh, said, "We are grateful to IIFA and to Mr. Salman Khan that they exceeded to the request of our Hon'ble Chief Minister Shri Kamal Nath, to bring IIFA to Indore, Madhya Pradesh - The heart of India. And this would definitely raise the profile and destination endorsement will ensure that Madhya Pradesh improves in the field not only economically but in the field of tourism as well."
Commenting on the occasion, Andre Timmins, Co-Founder-Director- Wizcraft International, said, "We are extremely humbled by the astounding welcome the heart of Incredible India has given IIFA to celebrate its 21st edition, and for another successful stop in the IIFA journey. IIFA has always been at the forefront in promoting Indian cinema in various facets and has always endeavoured to act in the best interest of the Indian Film Industry by building better avenues for community engagement, cultural exchange, business and trade, tourism and cinema ties. Having launched the concept of 'greening the IIFA's' by switching to bright green carpets instead of traditional red ones, planting trees and partnering with United Nations and multiple charity organizations to make a difference to our home, our world, IIFA has always been advocating the environmental agenda. We are glad to keep the magic of IIFA alive and we are honoured to host our 21st journey in one of the cleanest cities in India. I would like to thank Shri Kamal Nath, Hon'ble Chief Minister M.P. and MP Tourism for welcoming IIFA to their homes with open arms and commitment."
Mr. Harsh Jain, Director at Woosh Washing Expert, says, "We take immense pleasure and pride in announcing our partnership with IIFA for the 4th consecutive year as a Cause Partner supporting the cause of "Barabari Ghar Se Shuru - Equality Begins At Home".
Mr. Nishant Pitti – CEO & Co-Founder - EaseMyTrip.com, said "I am really pleased to be part of this beautiful event and it's a thing of honour for me to address you all. I must be in my adolescence when IIFA started and I used to love it since then. It happened to be really exciting to see the creative and most beautiful people of India on a single platform. And today, I am addressing you guys from here. However, IIFA attracts me today not only for its glamour but its involvement in good work and charity as well. It is one of the most celebrated events of Bollywood and since EaseMyTrip has always been keen on its association with show business, I believe it will bring something really exciting and entertaining for us. By associating with IIFA for the 4th times consequently, I am sure EaseMyTrip will make its bond with entertainment world stronger."
Fans of Indian Cinema, IIFA enthusiasts and media alike are welcome to keep abreast of the latest news and details on IIFA and Hindi cinema by logging on to https://www.iifa.com/or checking out the social media handles given below:
FOR FURTHER DETAILS VISIT
#IIFA2020MP
IIFA Website www.iifa.com
IIFA social media handles:
Instagram - https://www.instagram.com/iifa
Twitter - https://twitter.com/iifa
Facebook - https://www.facebook.com/IIFA/
About IIFA (International Indian Film Academy)
Conceptualized and produced by Wizcraft International and supported by the key members of the Indian film fraternity, IIFA is the most appreciated South Asian film academy and a global platform that gives the Indian film fraternity an opportunity to reach audiences in international territories. The alliances made via the platform of IIFA provide huge benefits and gain to India and an equally important objective is to create similar benefits in the host country. The aim is to establish a system of mutual benefit to both India as well as the host destinations by boosting tourism, economic development, trade, culture, cross-border investments and film co-productions.
Wizcraft International promotes the IIFA Weekend & Awards globally each year and travel to new, exciting and beautiful destinations, taking the film fraternity to unite and celebrate the best of Indian film and culture, thereby taking Indian Cinema and India to a wider audience. www.iifa.com
About Wizcraft International Entertainment
Wizcraft International Entertainment, India's leading media and live entertainment company is dedicated to showcasing its expertise on the world stage. Having conceptualized some of the grandest events globally including the 50 Years of Indian Independence, the 30 Years of Mauritian Independence, the 10 years of the South African Freedom Struggle, the Commonwealth Games Opening and Closing ceremonies in Delhi as well as the Handover ceremony of the Commonwealth Games in Melbourne, & the prestigious International Indian Film Academy (IIFA) Awards & Weekend for 19 years across the world, Wizcraft has contributed towards brand building for India in global destinations. It has pioneered and developed India's biggest entertainment brand IIFA which has taken Indian Cinema and culture to the world. The growth story of the company reflects the evolution of the Indian event management & entertainment industry itself. Driven by its vision "Believe in the power of dreams" the company is committed to quality and innovation, while setting its sights on greater peaks of achievement.
For Further Information, please contact:
Wizspk Communications | PR