Bollywood boasts of a very rich history which it rightfully deserves. More than that, the history-makers of the industry are still remembered fondly. You have already seen Bollywood's beautifully-woven magic on-screen. But, these vintage photos will give you an insight into the iconic industry. Check out this collection to reminisce the good old days that you will surely enjoy looking at:
Here's a look at a very young Shashi Kapoor with his older brother Raj Kapoor as he looks on at the younger one with love: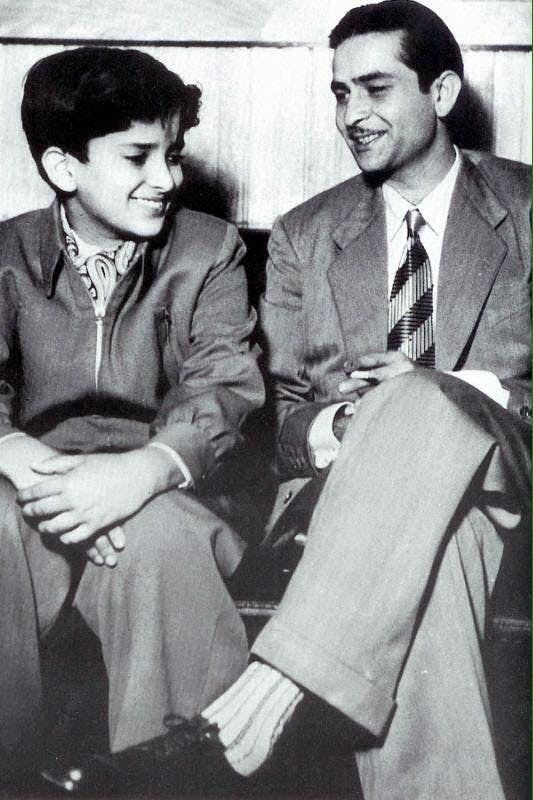 Dilip Kumar and Dev Anand sharing a plate of what seems like delicious food together: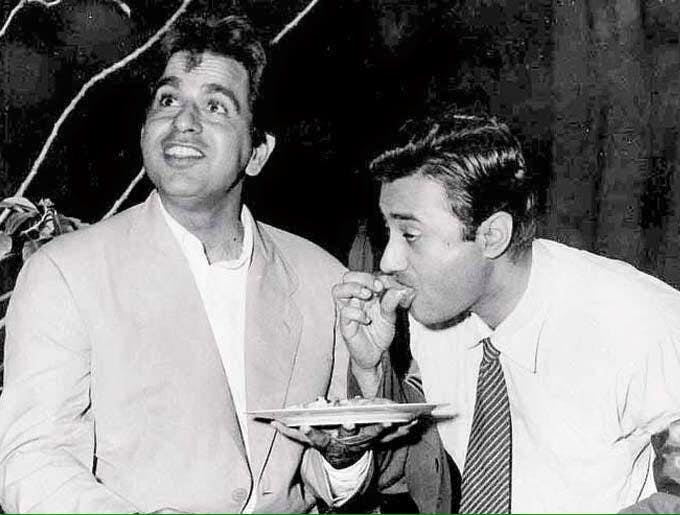 A very rare, coloured photograph of the legendary Madhubala while she stuns during a photoshoot: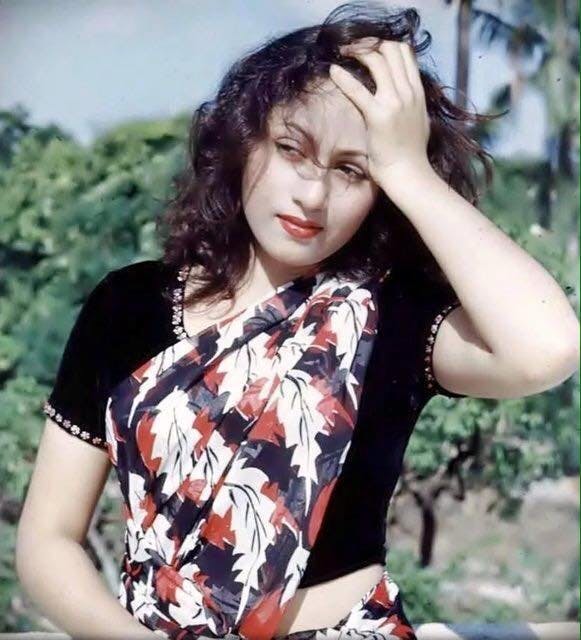 The perfect duo of lifelong friends Naseeruddin Shah and Om Puri during a play in their younger days: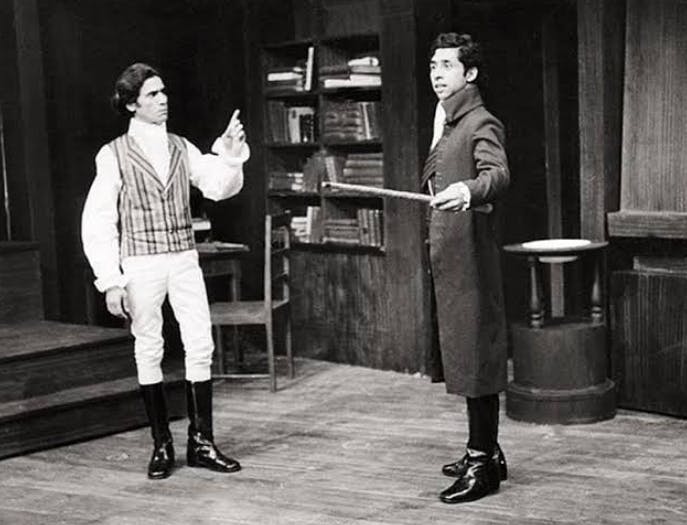 The three most iconic ladies of Bollywood - Zeenat Aman, Parveen Babi, and Shabana Azmi - setting some serious glam goals on the sets of 'Ashanti':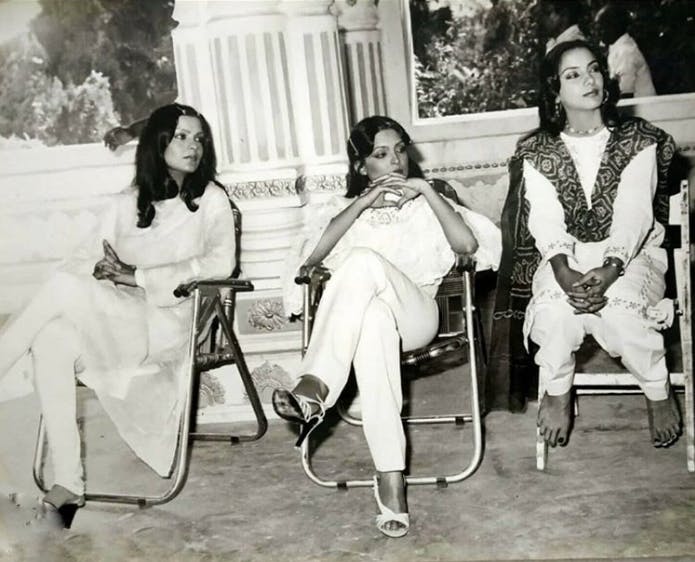 Believe it or not, that's the legendary director Yash Chopra with Dev Anand and Hema Malini on the sets of 'Joshila':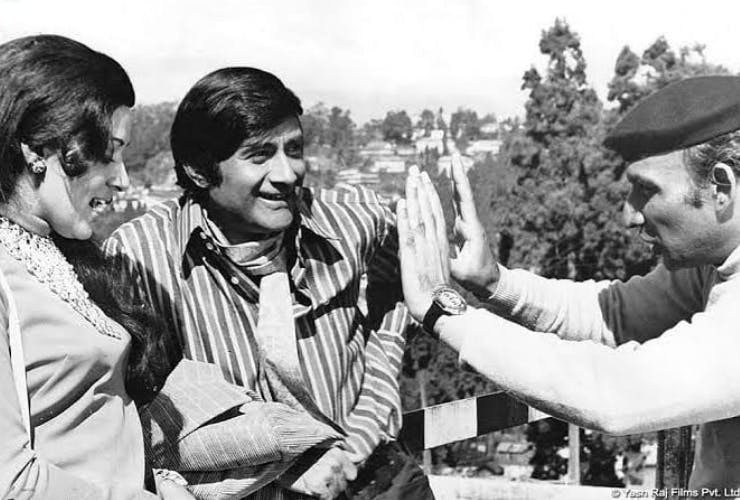 One of the most iconic photos with three legends in one frame, featuring Raj Kapoor, Amitabh Bachchan, & Shashi Kapoor: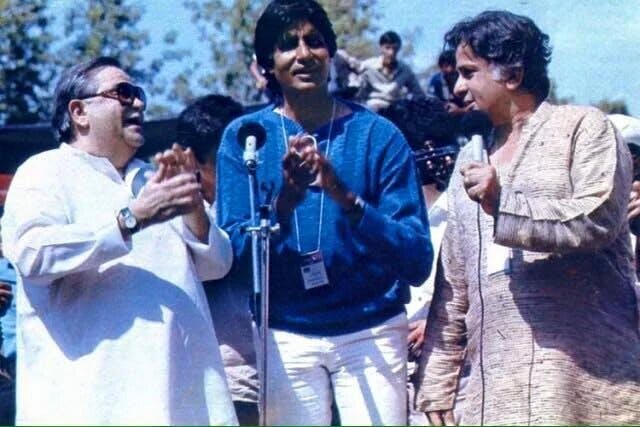 A funny moment caught on camera with Raj Babbar and Rekha while shooting for 'Jhoothi':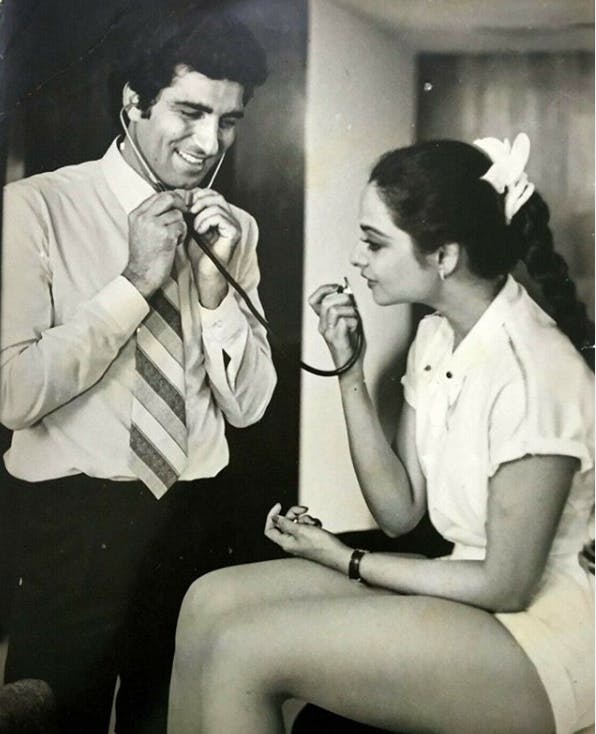 Here's a remarkable actor-singer duo - Aamir Khan and Udit Narayan, who gave us some very super hit songs in the '90s and early '000s.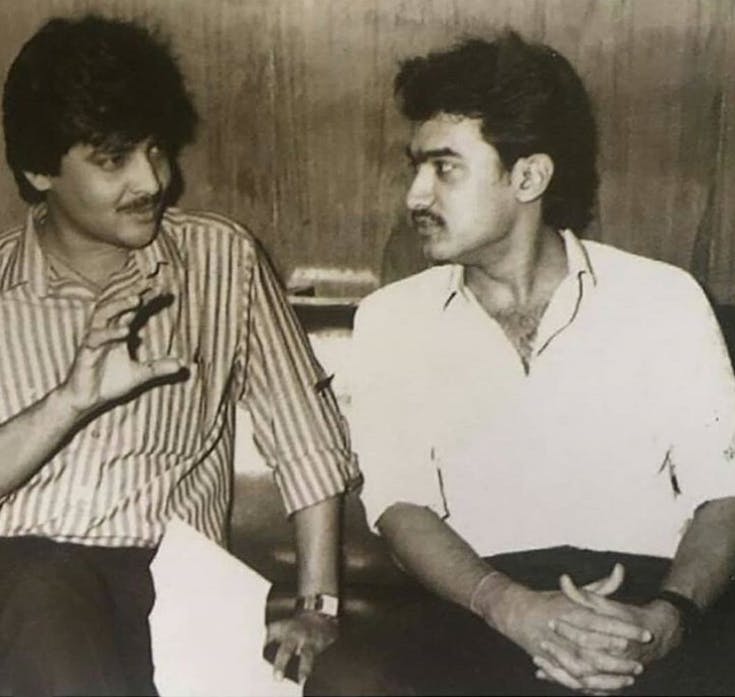 Ranbir Kapoor plays the perfect clapper boy during the shoot of his father Rishi Kapoor's movie, Prem Granth: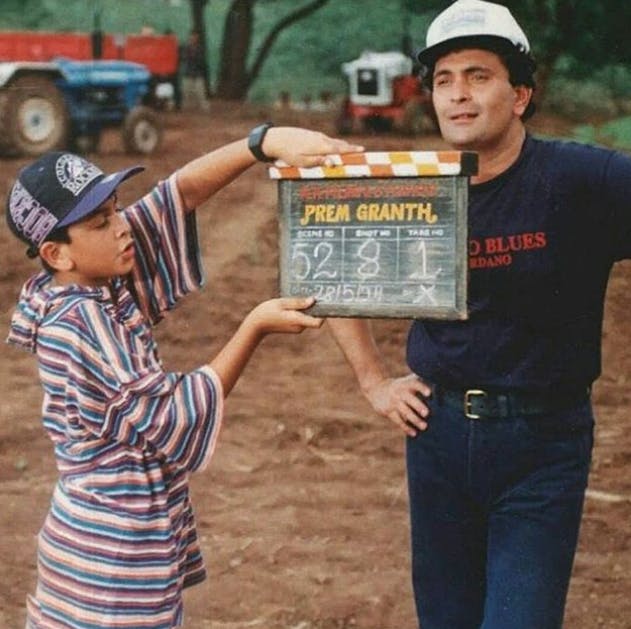 The Badshah of Bollywood steals a kiss from his daughter in between shots while wife Gauri accompanies him: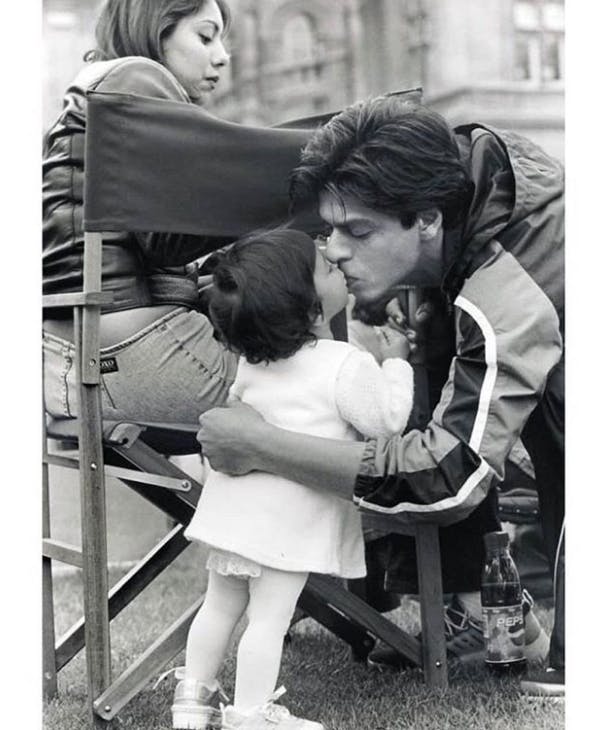 The superhit duo, Govinda and Johnny Lever, share a light moment with Satish Shah on the sets of 'Ghar Mein Ram Gali Mein Shyam':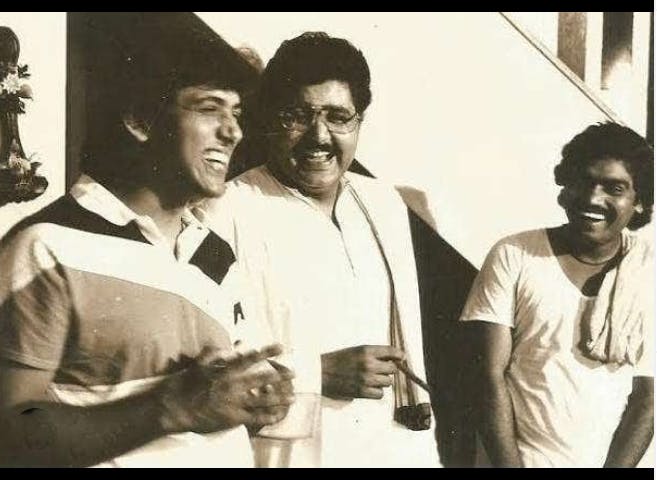 Here's a throwback picture from the sets of 'Dil Hai Ke Manta Nahin' with the daddy-daughter duo, Pooja and Mahesh Bhatt, along with the lead actor, Aamir Khan.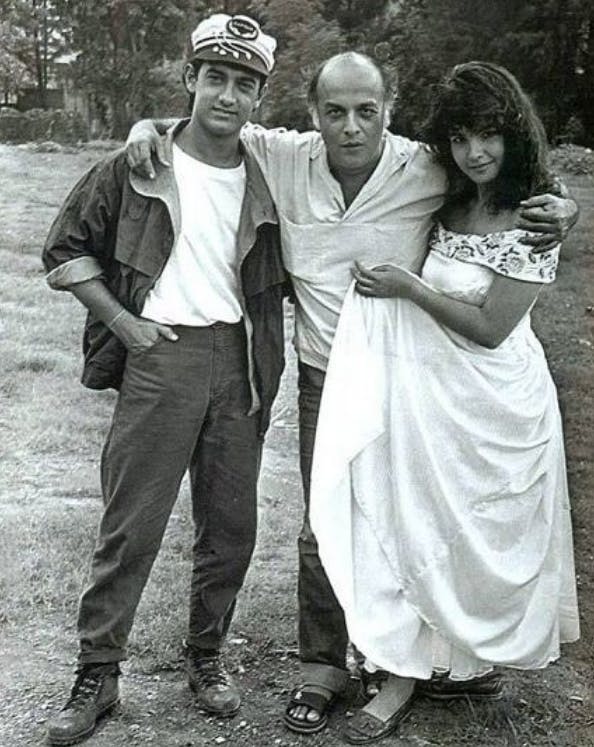 The good old times when our Bollywood celebs started their career with the modelling industry. You can see Priyanka Chopra along with Rahul Dev and John Abraham sharing a laugh at a photo-shoot.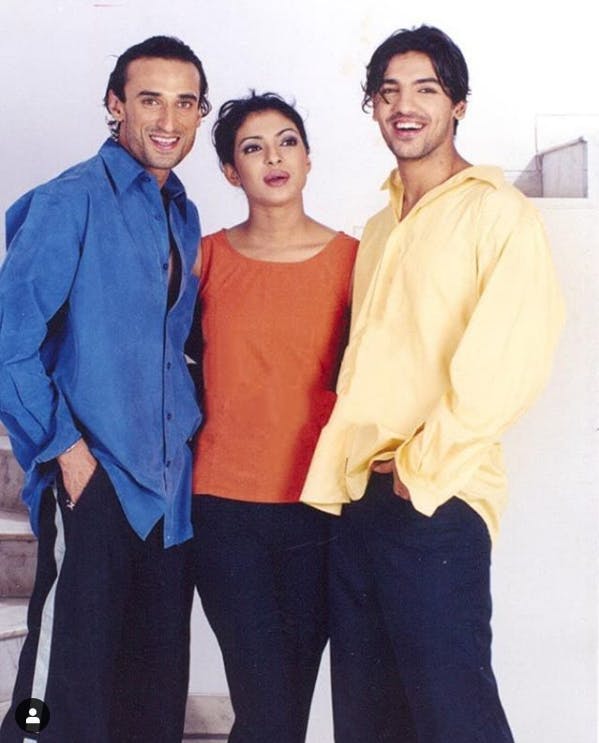 A very rare photo of Aishwarya Rai Bachchan with the revolutionary leader, Nelson Mandela during her pageant days as she represents India: