In India, Bollywood is the religion that unites people from all faiths, age groups, be it, men or women. Bollywood too has something to offer everybody. While we have all grown up watching incredibly entertaining Bollywood movies, there are some Bollywood movies which have been very inspiring for kids.
Here's a list of some of the most inspiring Bollywood films that are an absolute must-watch for children.
Jo Jeeta Wahi Sikandar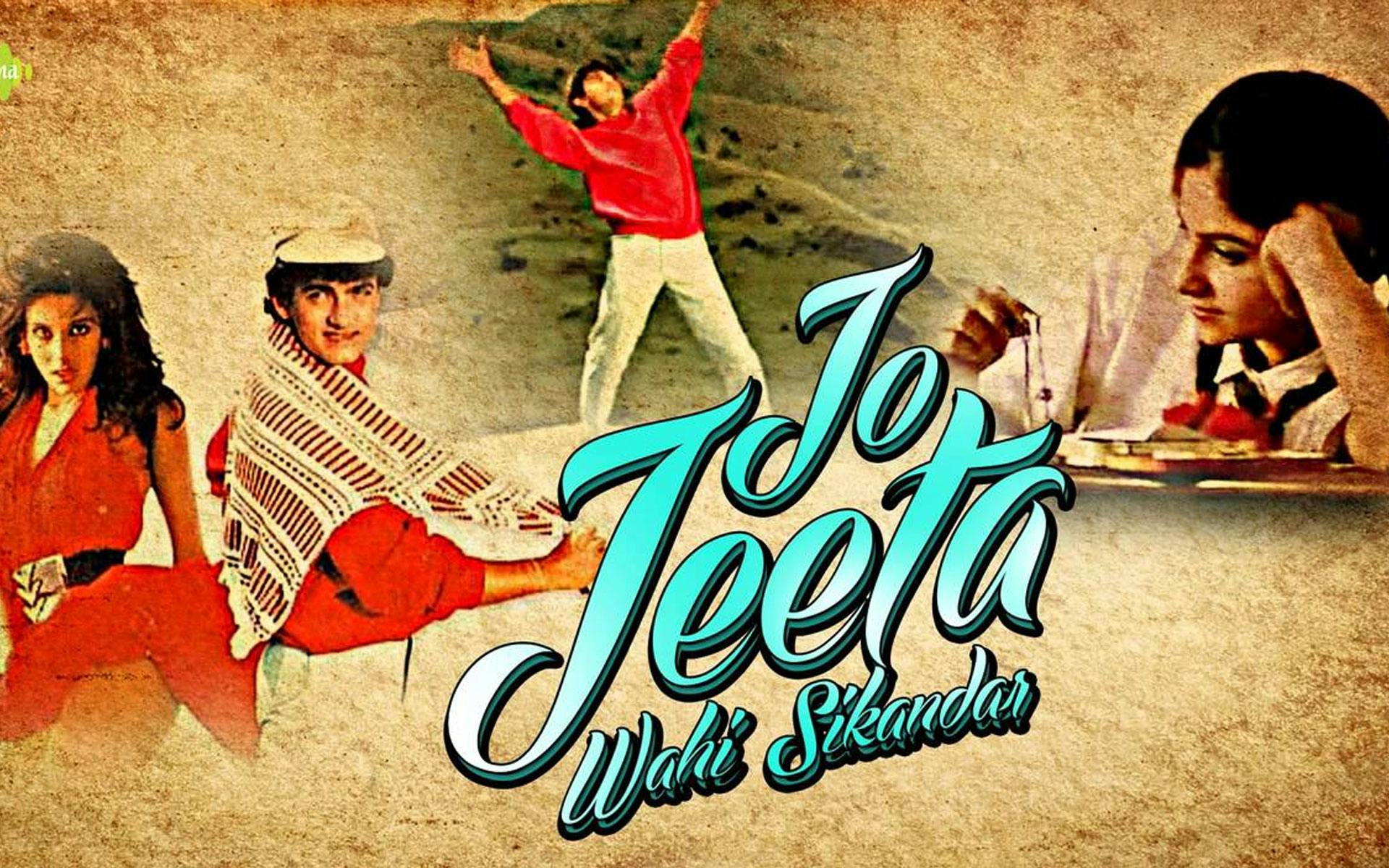 Jo Jeeta Wahi Sikandar is an evergreen chapter on the spirit of competition and excelling with hard work and dedication alone. This Aamir Khan starrer from the late '80s was the story of two brothers and the realization of their dreams despite coming from a less privileged lifestyle. The film has shades of drama, romance, revenge by success, dedication and hard work as the path to victory!
Iqbal
Another religion that unites all Indians is definitely cricket. And almost every Indian child at some point wants to be a cricketer. Iqbal is the perfect watch for such kids. Another tale of excelling despite adversities told in the most relatable manner.
Taare Zameen Par
Every child is special, and some children may require special attention. One of the first mainstream Indian films to touch upon the concept of Dyslexia was Aamir Khan's Taare Zameen Par. The film very sensitively deals with the topic of dyslexia and is a must-watch for children, to understand the topic for themselves for those around them.
3 Idiots
This Aamir Khan starrer was all about chasing excellence not success, about chasing knowledge not degrees. 3 Idiots is perhaps one of the best commentaries on the education system in India and our approach towards it. This highly entertaining film is an absolute must for children!
English Vinglish
Gauri Shinde's English Vinglish is an extremely special film that talks about the gap between kids and parents, which only keeps on increasing with age. This gap is not of age, but the perspective that parents lack the contemporary skills and understanding of the growing society that kids are evolving in. Beautifully performed by Sridevi, the film also highlights how it is never too late to learn and keep up with the world.
Lage Raho Munna Bhai
150 years of Bapu and he's still pretty much everywhere in our country, in our movies. One of Rajkumar Hirani's best, Lage Raho Munnabhai brings back the Gandhian philosophy with a contemporary perspective to celebrate Mahatma Gandhi in the way he truly should - not through statues and photographs but by carrying forward his thoughts and ideologies and converting them into actions.
Secret Superstar
Perhaps one of the most relevant films in recent times, Secret Superstar is the story of a young girl who dreams of becoming a singer and fulfills her dream through YouTube, by concealing her identity and gaining the confidence to fight against the orthodox ideologies of her father whilst empowering her mother in the process.
Bollywood films have almost come with a sense of values, morals through the stories and characters impacting our lives. Children pick up early from stories, and these stories have so much to teach them for their life ahead. Let Bollywood turn teacher this Children's Day!