We've always dreamed about getting proposed like they do in the movies. Although our dream is too far fetched from reality, there is no harm in wanting all our special someone's love and attention.
As we wait for our grand gesture of love, here's a list of the best romantic proposal scenes for Bollywood movies
Jaane Tu… Ya Jaane Na
This list would have been incomplete had we not mentioned this movie. The climax of this movie holds a special place in our hearts. When Jai went to the airport to stop the love of his life, Aditi from going to America, we were at the edge of our seats waiting for things to unfold. As the police try to chase him and Jai finally manages to catch a glimpse of Aditi, he breaks out in his rendition of the classic evergreen song - Jaane Tu.. Ya Jaane Na. Aditi, realising its Jai, singing the music, and declaring his love for her, runs up to him and happily embraces each other.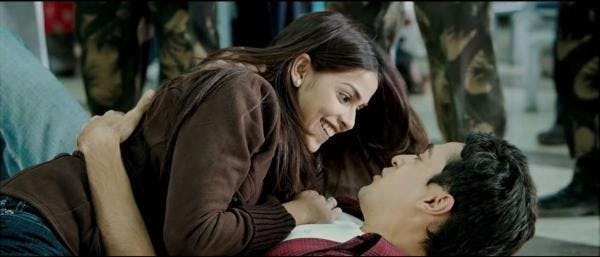 Jannat
This gem of a movie released in 2008 and this particular scene is eternally engraved in our minds. The soul of every Emran Hashmi movies is the songs. This scene has all the elements of a Bollywood movie - the hero singing a romantic song, the girl blushing and trying not to acknowledge his attempts to portray his love for her, and finally, the big gesture by the guy that gets her attention. When Emran overtakes the car, stops midway, and gets down on one knee and proposes to Soya, played by Sonal, we are almost filled with tears of joy!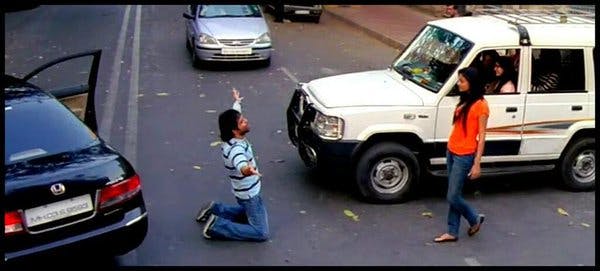 Wake Up Sid
Penning down your feelings is always essential; sometimes, it just might bring you closer to the love of your life, and this movie teaches you exactly that! When Aisha writes the article about a new girl in the city, she understands the love she has developed for this city, was indeed her feelings for Sid. She writes about how even doing mundane things is enjoyable when you are with the right person. And how just by having their presence makes your special day even a little extra special. And honestly, isn't that all that we are looking for when we find our special someone?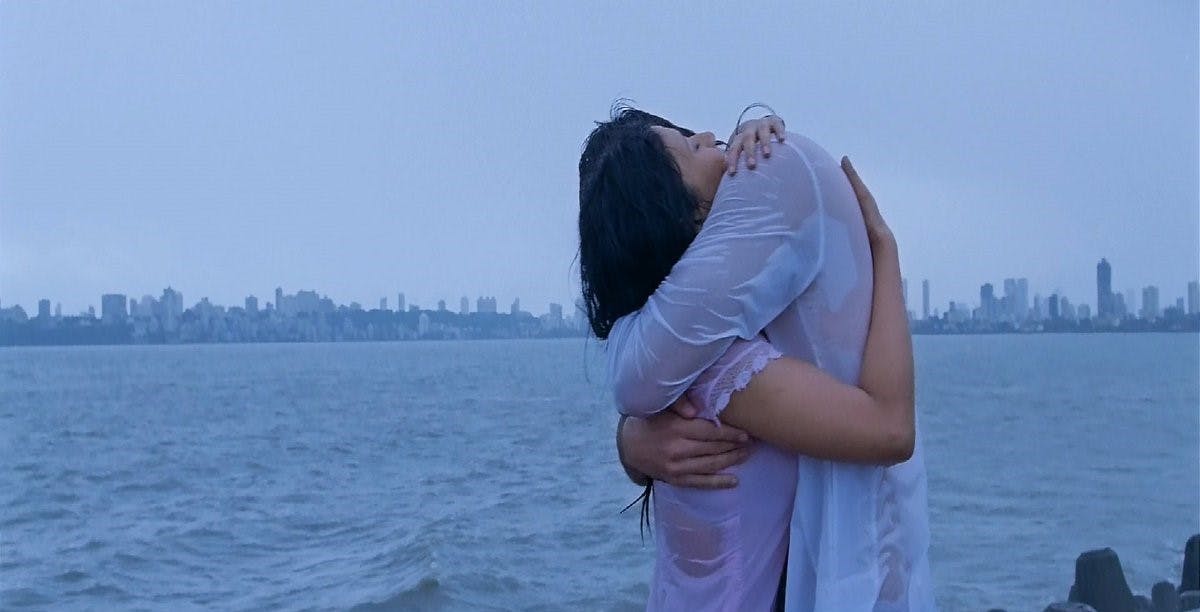 Band Baaja Baaraat
Bittoo Sharma had never been in love. But he immensely enjoyed Shruti's company. He failed to understand that the feeling he was starting to develop for Shruti was love. He felt restless when Shruti wasn't around and was jealous when she claimed that she had moved on and talked to some other guy. Bittoo released letting go of Shruti was his biggest mistake and admitted to Shruti that he was an idiot not to acknowledge his inner feelings.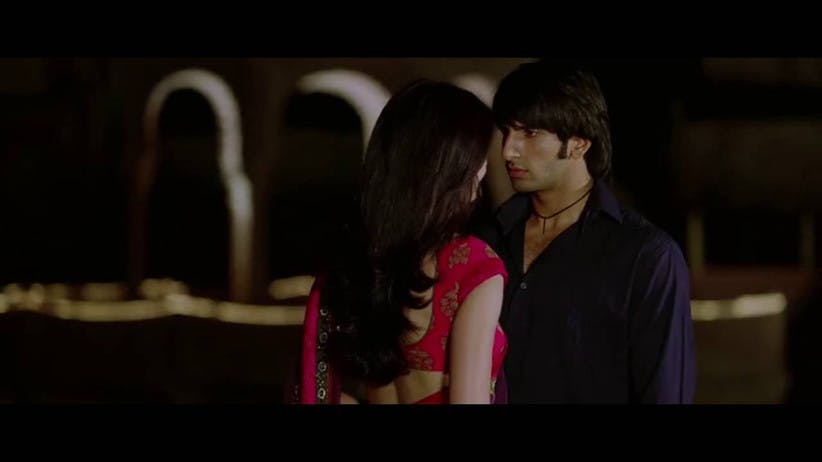 Dil Chahta Hai
Akash was a laid back guy before he met Shalini. He pours his heart out to her when he crashes her engagement party. The climax shows his character arc from being a guy who scoffs at love and grand gestures to making one himself to win back the love of his life.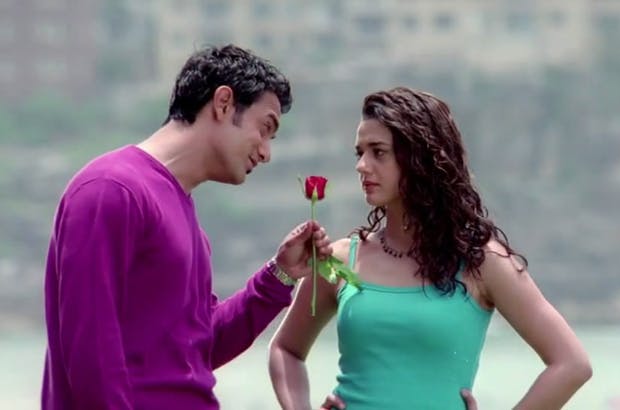 Break Ke Baad
Aliya & Abhay grew up together and fell in love with each other as the years went by. Aliya wanted to become an actor and to pursue her career; she leaves Abhay. Abhay chases behind Aliya to be with her and to make things work out. With constant fights and unresolved issues, Abhay decides to give up on Aliya and come back to India. Aliya feels an emptiness within her life upon Abhay's leaving. She realises her mistake and rushes back to stop Abhay marriage. She breaks the general norm of only guys should propose and gets down on her knees and declares her love to him.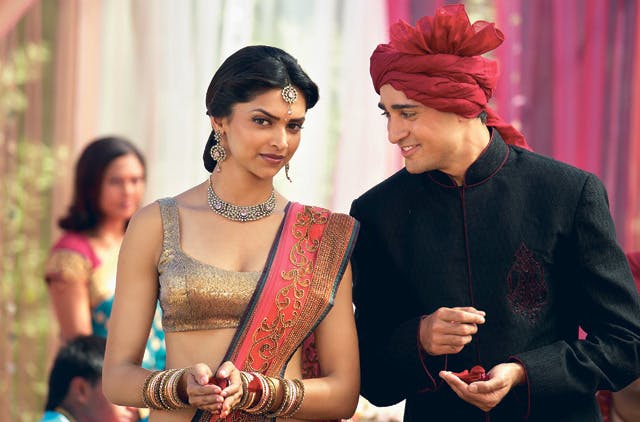 Yeh Jaawani Hai Deewani
This movie is a special one for many reasons, one of them being the cute proposal scene at the end. When Bunny & Naina meet years later at their best friend's wedding, they find solace in each other's presence. After Naina confessing her feelings for Bunny, he realises he too has fallen in love with her. He decides to skip on his travel plans for her and drops by Niana's house with a cake & balloons on New Year's Eve to propose to her!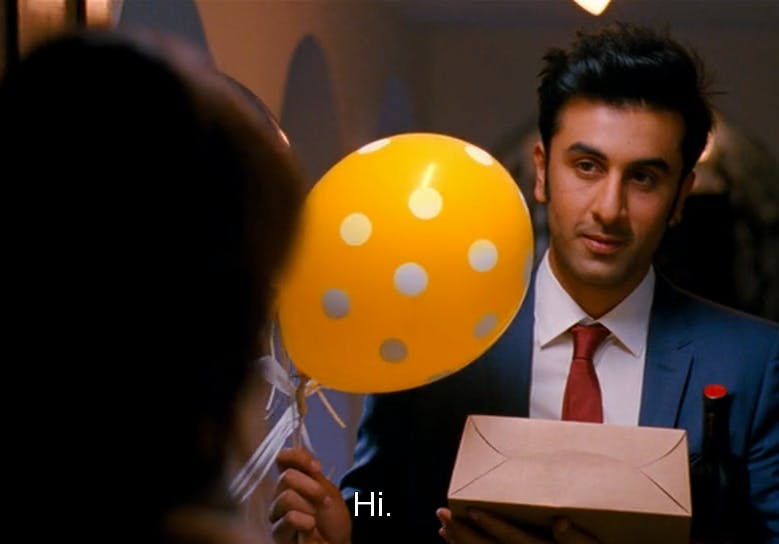 2 States
This movie shows us a glimpse of what goes around when you convince your desi parents to get married to someone from a different caste. Krish & Ananya get into a fight, the subject being commitment issues. During their placements, it dawns on Krish that he wants to be with Ananya forever. He marches down to her interview room, barges in, and excuses the invigilators to speak to Ananya. With already the stress of the interview Ananya is flustered upon seeing Krish. He proposes making this scene more romantic and memorable, and Ananya is left hiding her red cheeks.