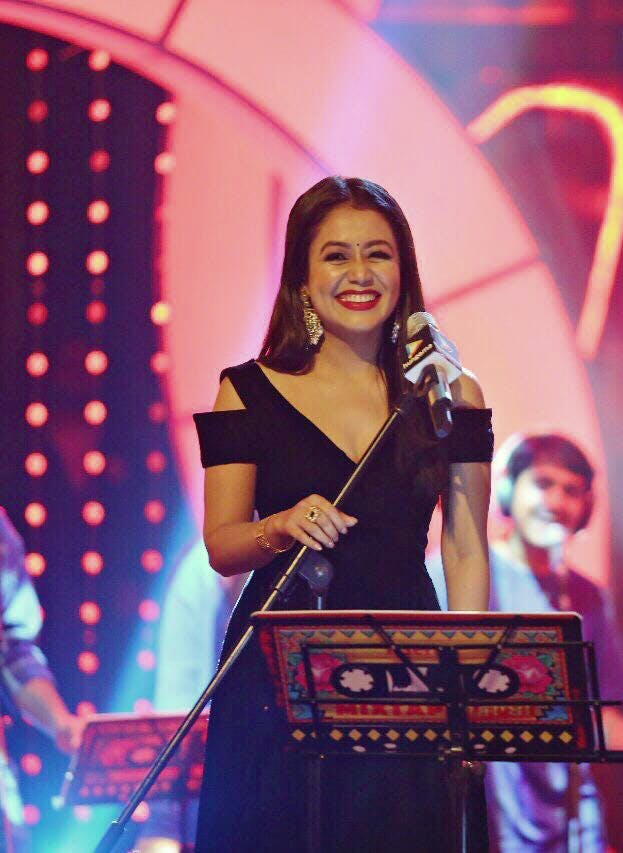 The modern Bollywood music industry is teeming with talented singers and musicians. Neha Kakkar is one such remarkable singer. Her voice texture and exuberant attitude gives her songs a unique touch and makes them popular. She has been lending her voice to playback music for almost a decade but the turning point in career came with the song 'Sunny Sunny', a duet with Honey Singh, for the film 'Yariyaan'. And that was the start of what would be a remarkable journey for this incredible singer. Every song by Neha is peppy, foot-tapping and adds life to the party.
As the singer turns a year older, we rewind and tune into some of her all-time hit songs.
Sunny Sunny – Yaariyan
This groovy party song brought Neha into the limelight. Along with Honey Singh, this song became the highlight of the film and topped the charts of party playlists.
Tukur Tukur – Dilwale
One of the peppiest songs from the film, this song adds to Neha's elaborate singing portfolio. Her chirpy voice makes this song more energetic and makes everyone dance to its tunes, whenever played.
Kar Gayi Chull – Kapoor and Sons
When it released, this song became the party anthem of the year, topping every chart for weeks and months. Neha's trademark singing style complemented Badshah's rapping skills and made this track a big hit.
Cheez Badi – Machine
Although a remix of the iconic song from the 90s, Neha turned this into a whole new musical experience with her signature touch. With Udit Narayan's melodious singing for the male playback and Neha for the female playback, this modern version of Cheez Badi hit all the right notes.
Kala Chashma – Baar Baar Dekho
This song became an overnight hit when it released, making Neha the party song queen. The song was remixed from its original version by Prem Hardeep and turned into a high-octane dance track by Neha Kakkar and Badshah. Catchy and high on energy, this song remains one of Neha's best and one of our favourites.
These fabulous songs are just a few of the many amazing songs from this talented singer. Which one makes it to your party playlist?