We all know them as heroes and powerful men on screen playing myriad roles. But in real life, these men are also devoted husbands to their wives and doting fathers to their children. Apart from their incredible talent and impressive social image, celebrity husbands are just like any other man in love who would do everything in his capacity for his family. These men stand by their better-halves through thick and thin and become the most supportive partners for life.
Here are some of the most admirable celebrity husbands-
Shah Rukh Khan
The love story of Shah Rukh and his wife Gauri is no less than a fairytale. Their relationship goes back to decades even before the actor became a celebrity and the duo has been standing tall ever since. Despite being from a different religious background, Shah Rukh respects her faith and supported her choices through love, commitment, and understanding for 27 years and still counting.
Akshay Kumar
Ever since he got married to Twinkle Khanna, Akshay has never missed an opportunity to admire and appreciate his wife publicly. Their social interaction with each other and his posts about his wife and children are sheer evidence of the love and devotion he has for his family.
Abhishek Bachchan
Time and again, Junior Bachchan has proven his dedication as a husband and is always present by his wife's side in all occasions and situations. Whether it a red carpet event or a family occasion, or even taking down the trolls on social media, Abhishek always ensures that his family his back.
Riteish Deshmukh
When two friends tie the knot, it results in a beautiful relationship of friendship, understanding, and affection for a lifetime, like Riteish's and Genelia. As a supportive husband, he has not only accepted his wife's religious faith but also her career choices and defined a beautiful relationship between them.
Saif Ali Khan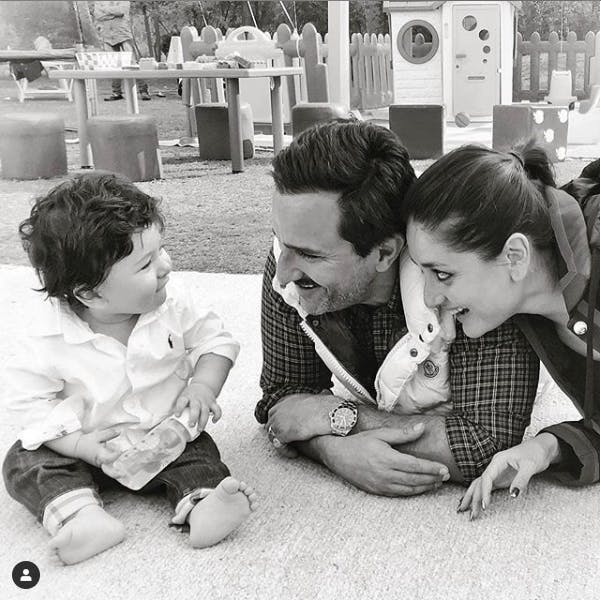 One of the most adored and popular couples of Bollywood, Saif and Kareena have always stood out from the crowd. From standing by his wife's side at all times to being a doting father to their little tot, Saif has always been protective and caring for his family.
Ranveer Singh
Although recently married, Ranveer Singh is proving himself to be one of the most adorable husbands in B-town. He is always present with Deepika at her every event or family occasion, and never shies away from sharing his feelings for his better half openly on social media, which only makes him more admirable.