Alia Bhatt and Ranveer Singh have been everyone's topic of conversation with Gully Boy just out and promotions of the movie on in full swing. As the duo go about their daily lives, they're constantly updating their fans on social media with their eye-catching looks and the designers they're wearing and we couldn't help but marvel at the fashion statements they make with every post.
Ranveer and Alia pose with Zoya Akhtar, director of Gully Boy. While you can count on Ranveer to steal the limelight with his fashion sense, don't miss Alia's elegant look in a blue shimmery dress.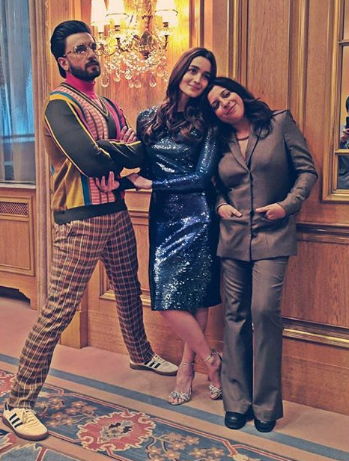 Alia recently posted this adorable picture with co-star Ranveer Singh, writing 'Murad aur Safeena 💕'. How cute is this!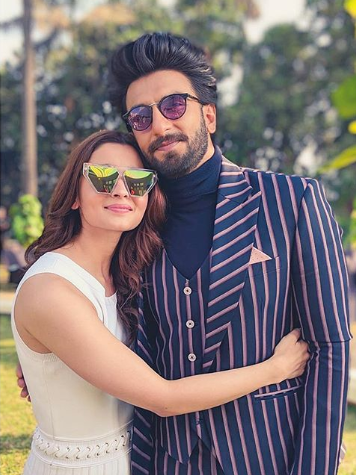 While Alia was promoting the movie in Delhi, she sported a green and blue satin floral dress by Stella McCartney.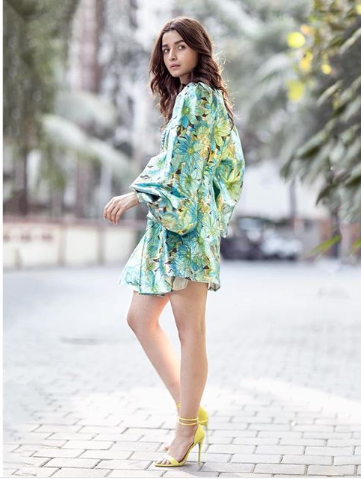 At another promotion in Delhi, Alia donned a black trench dress by David Koma, paired with knee-high black boots, and surely made heads turn.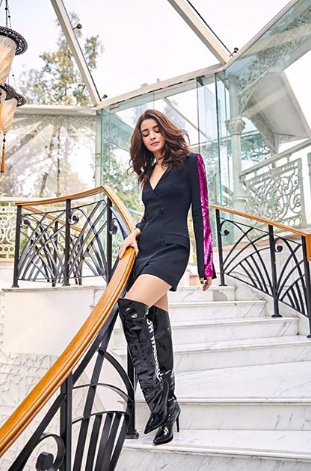 Ranveer Singh in Berlin, Germany, doing what he does best, wowing us with his style.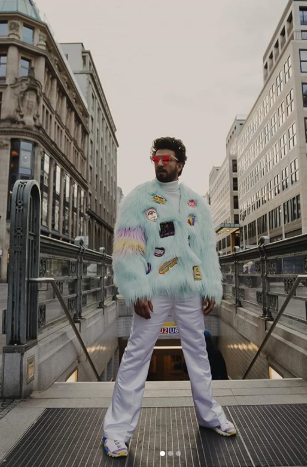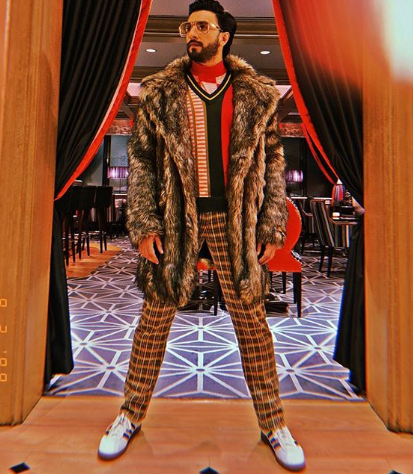 Ranveer poses with Zoya Akhtar and Karan Johar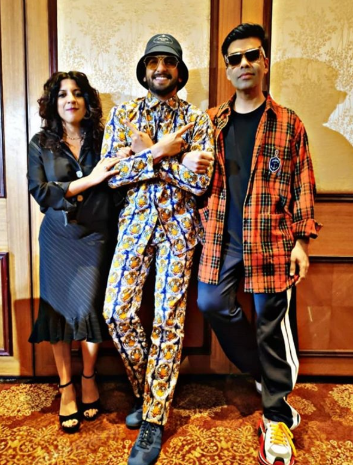 At the trailer launch of the movie, Ranveer sported a burst of colours, staying true to his personality.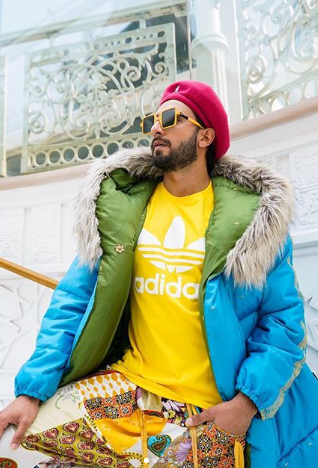 Promoting the film at #Umang2019 , star-boy Ranveer Singh nailed the print on print look with a leopard print suit and a matching shirt.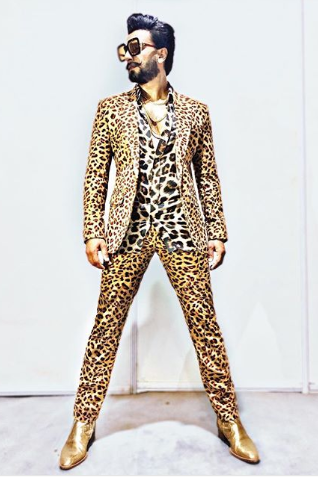 He caught all eyes at the Berlin hot pink leopard jacket at the 2019 Berlin International Film Festival
While Alia and Ranveer go about promoting Gully Boy, little do they realise how many fans have been inspired by their style, their finesse and their fashion statements.