From Stree to Tumbbad, this was the year of small films that packed in a big punch. Here's our pick of the top 5 Bollywood films of 2018.
Years go by and films come and go. Come December and countdown lists are duly cranked out by cine-omnivores.
Looking back, 2018 was the year of medium-scale films, especially those led by Ayushmann Khurrana, Taapsee Pannu and Vicky Kaushal.
With consecutive hits in Andhadhun and Badhaai Ho, Ayushman Khurrana is the Rajkumar Rao of 2018. Following closely, Vicky Kaushal rocked the mainstream space with Raazi, Manmarziyaan and a welcome comic turn in Sanju as titular Sanjay Dutt's (Ranbir Kapoor) Gujju sidekick. Both Khurrana and Kaushal compete with Taapsee Pannu for the 'Best Actor of 2018' tag. Proving her mettle for the Best Actor tag, Pannu followed her strong performance in Mulk with Anurag Kashyap's Manmarziyaan, a musical ode to Amrita Pritam. The Pink star, in an author-backed role, brought chunks of spunk to the badass Rumi.
Although, 2018 has seen many young and debutant filmmakers on a roll,
this is not to say that the big sharks were in decline with Akshay Kumar and Ranbir Kapoor doing reasonably well. Among mainstream stars, 2018 was swell for Ranbir Kapoor and Alia Bhatt. Professionally, Kapoor gave his career's biggest hit in Raju Hirani's Sanju while Bhatt showed off her acting prowess with Raazi.
Finding a spot in our countdown to the five best Bollywood films of 2018, Stree saw Rajkumar Rao, the ongoing ever-dependable toast of bollywood, as a local tailor coming under a ghostly spell.
Raazi
An adaptation of the book by Harinder S. Sikka, Calling Sehmat, Raazi, directed by Meghna Gulzar, saw a stellar performance by Alia Bhatt as Sehmat and Vicky Kaushal as Iqbal Syed. Giving an authentic feel and look to the film, Gulzar and Shankar-Ehsaan-Loy make for a formidable combination.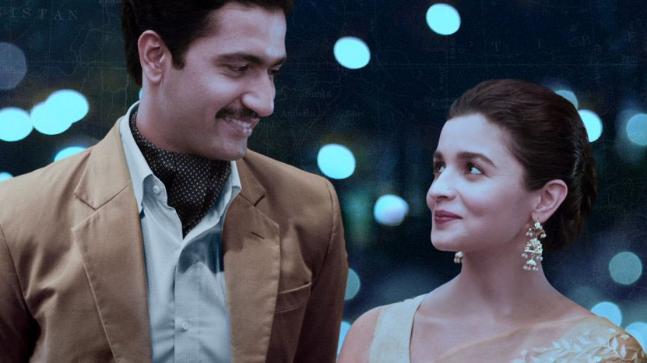 Stree
Based on a "ridiculous phenomenon," first-timer Amar Kaushik's Stree is a horror comedy, on the lines of Go Goa Gone. No coincidence, then, that the two films share the same writers — the two-headed directors, Raj Nidimoru and Krishna D.K.
A novel take on a popular folktale, Stree is about a female ghost, played by Shraddha Kapoor, terrorising Chanderi, a village in Madhya Pradesh. Usually hunting at night and seeking retribution for male cruelty and humiliations, she preys exclusively on men.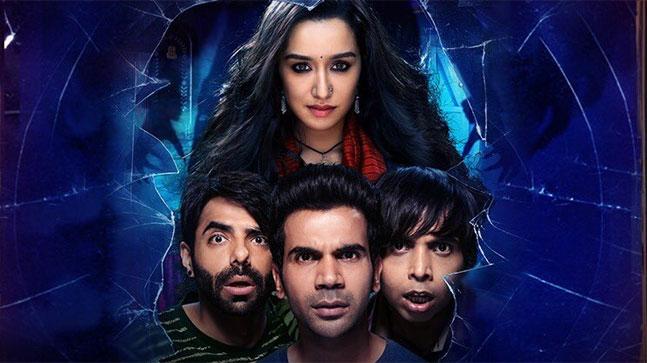 Badhaai Ho
Khurrana, who has a soft corner for quirky subjects (sperm donation in Vicky Donor and erectile dysfunction in Shubh Mangal Saavdhan), plays a man trapped in an awkward situation.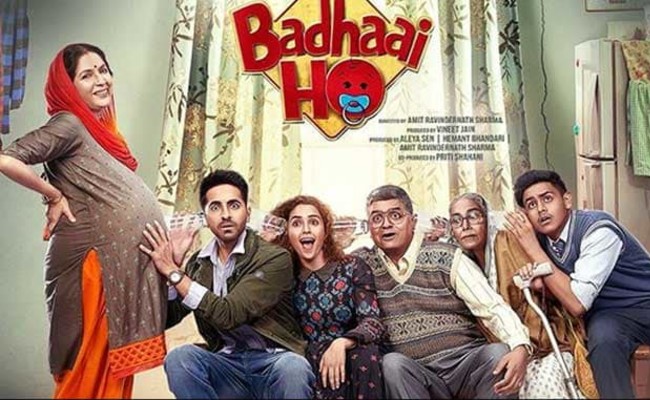 Andhadhun
Could this be Sriram Raghavan's best noir? It's certainly one of his most darkly enjoyable. Watch the absurd scene where the blind pianist (Ayushmann Khurrana) has walked into a murder. He sits there, as Tabu, the adulteress, cleans out her dead hubby's body and thus ensues a series of hilariously unfortunate events.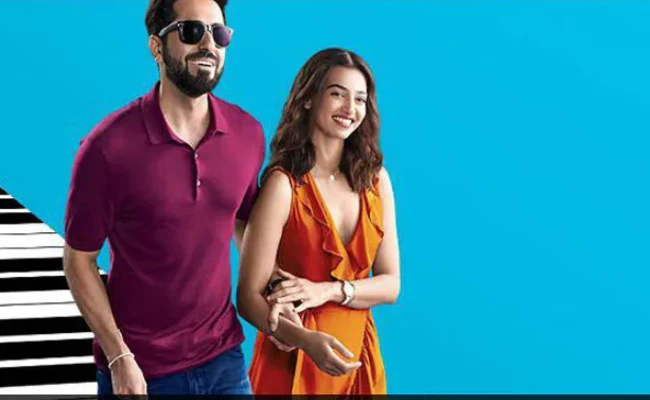 Tumbbad
'The world has enough for everyone's needs, but not for everyone's greed.' The Mahatma Gandhi quote sets the stage for director Rahi Anil Barve's debut.
Visually arresting, Tumbbad is a marvel of atmospheric chill. Most of the film is set in darkness, sometimes the only source of light is a lantern or the good ol' fire.
That quote is the film's guiding moral force but Vinayak Rao (Sohum Shah), Tumbbad's protagonist, is unfazed by Gandhi even though the future Father of the Nation is omnipresent.
Based on local folklore, this fantasy epic is set in the village of Tumbbad, where an ancient curse has wrapped it in a year-long fog and thunderous rain. Divided into three episodes, spanning 1918 to 1947, director Barve has described the three chapters as an allegory on the changing faces of 20th century India. The first chapter is a parable on feudalism (Vinayak's mother was content with one mudra, or gold coin) followed by imperialism (Vinayak wants more) and finally, capitalism (Vinayak's son wants it all).
Taking an opposite approach to Hollywood's post-apocalyptic, planet-is-in-danger parables in the recent decade, Tumbbad goes primitive and all the way back into Earth's womb. Tapping into our homegrown traditions to conjure a terrifyingly compelling portrait of a family with a slice of mystery, it is also a horror fairytale but mostly, nightmarish sound design primordial enough to give you the scares. And it's not just cheap, creepy scares. It appeals to both your brain and the senses with its psychological high-concept blood-curdling style.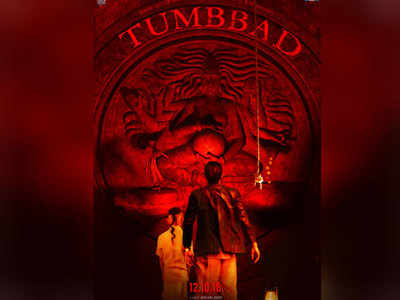 Source: https://indianexpress.com/article/entertainment/bollywood/best-bollywood-films-of-2018-raazi-stree-badhaai-ho-andhadhun-5496211/