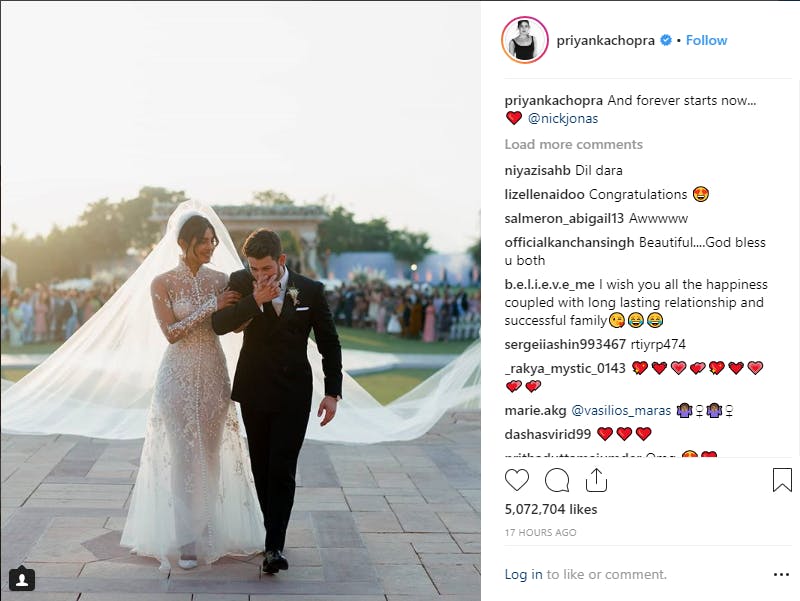 The Christian wedding was presided over by Nick's father Kevin Paul Jonas. Watch the special coverage by People magazine of the grand ceremony:
The first look of the bride, dressed in a Ralph Lauren beaded gown with a 75-foot long train. The gown had the groom's name, bride's parents' names, wedding dates, and other special words embroidered all over, along with a piece of the groom's mother's wedding gown. Even the groom had a piece of the bride's gown sown into the lapel of his tuxedo.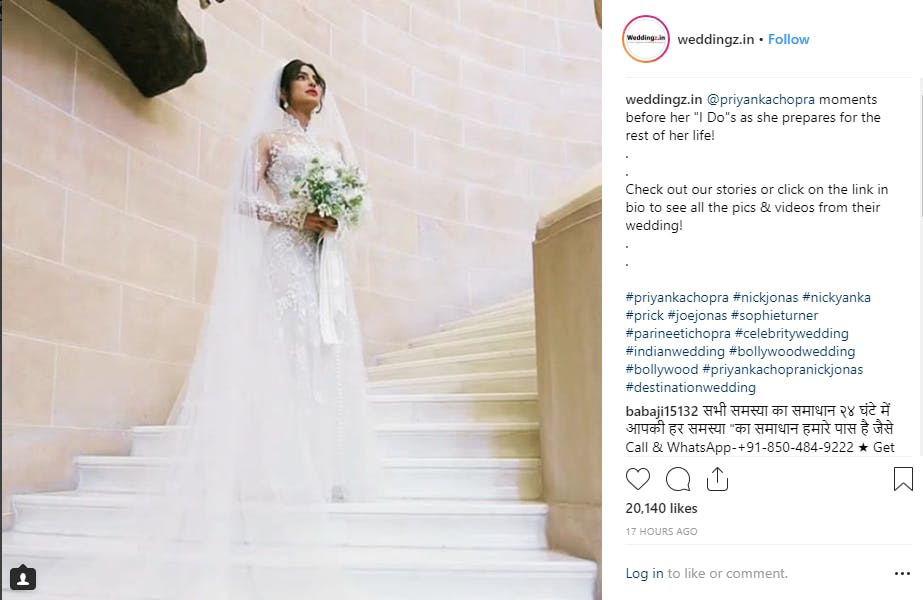 An emotional moment for all, as the mother of the bride walked her down the aisle.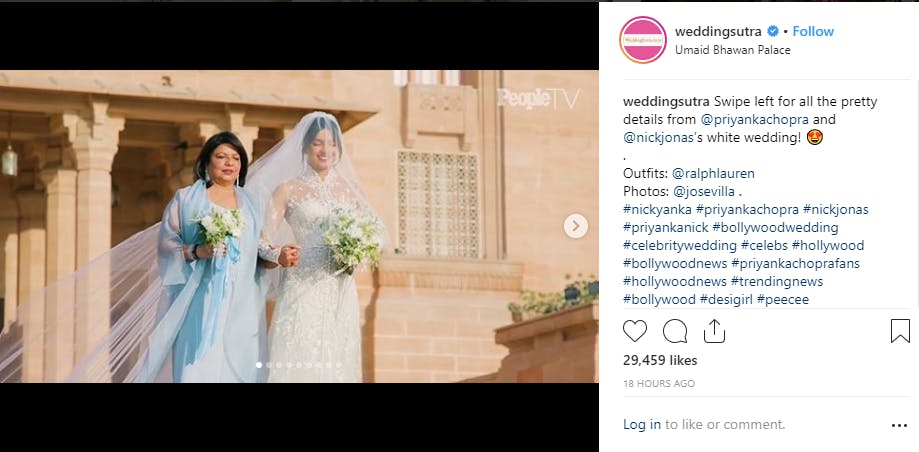 And finally they said 'I do' and walked hand in hand into the sunset.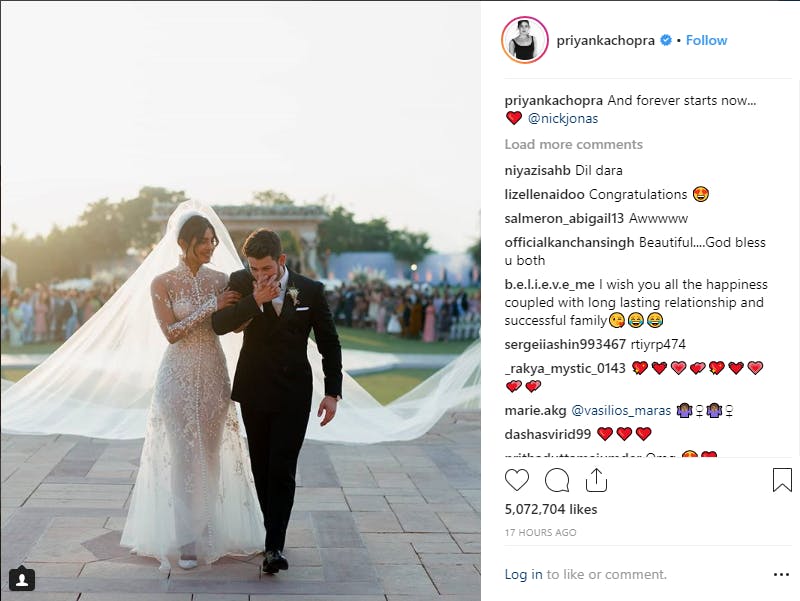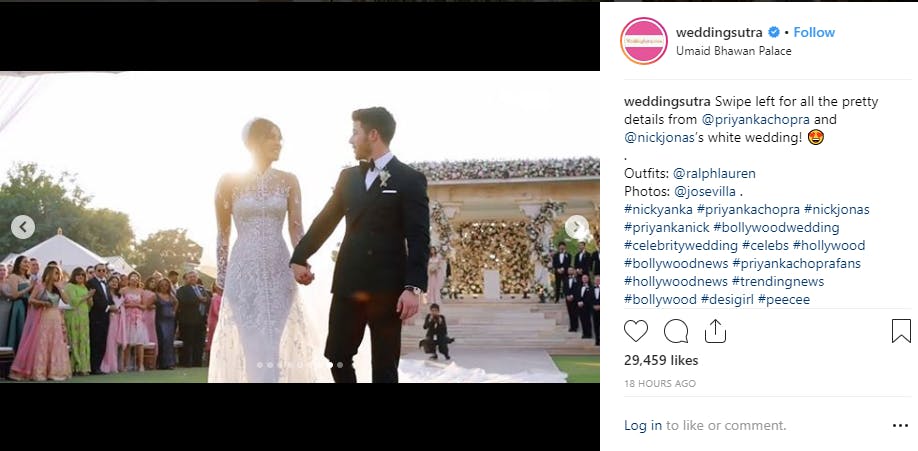 The bridesmaid and groomsmen cheered for the newlyweds, as the groom kissed the bride.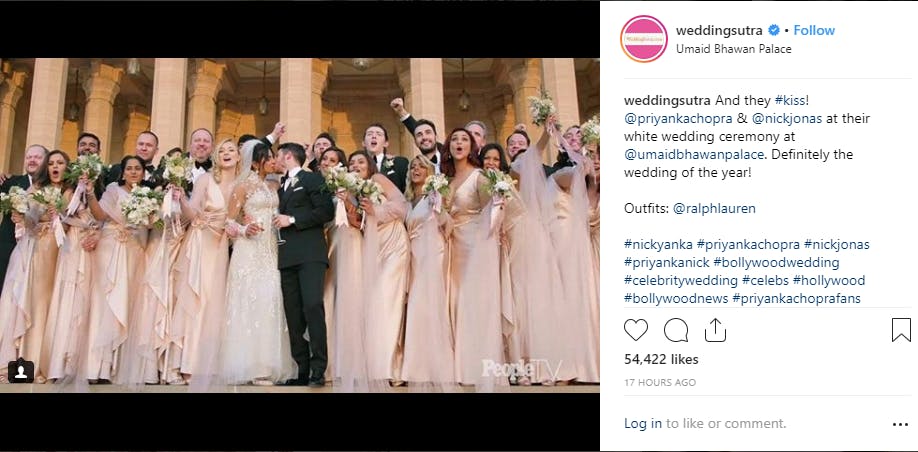 A fairy-tale wedding cake for a fairy-tale wedding. The newlyweds posed with the 6-tier castle-shaped cake.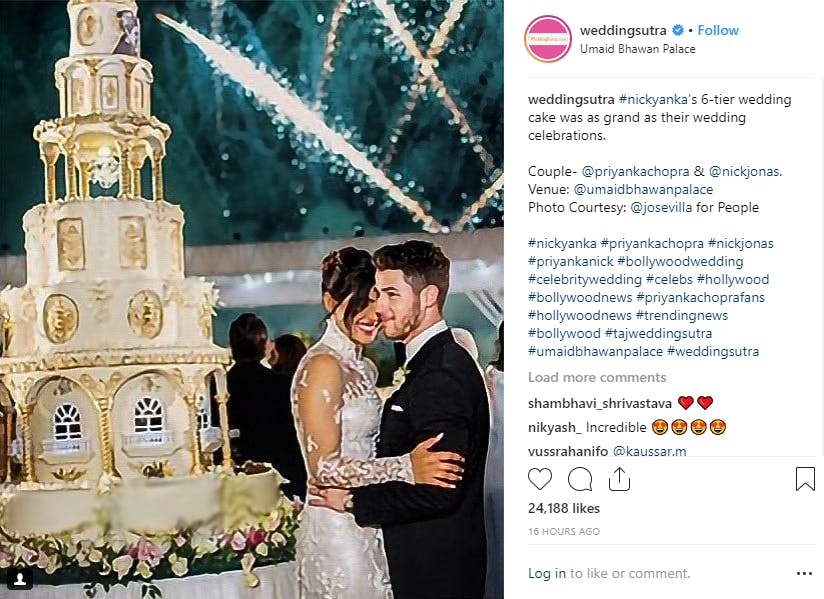 Here's their first dance.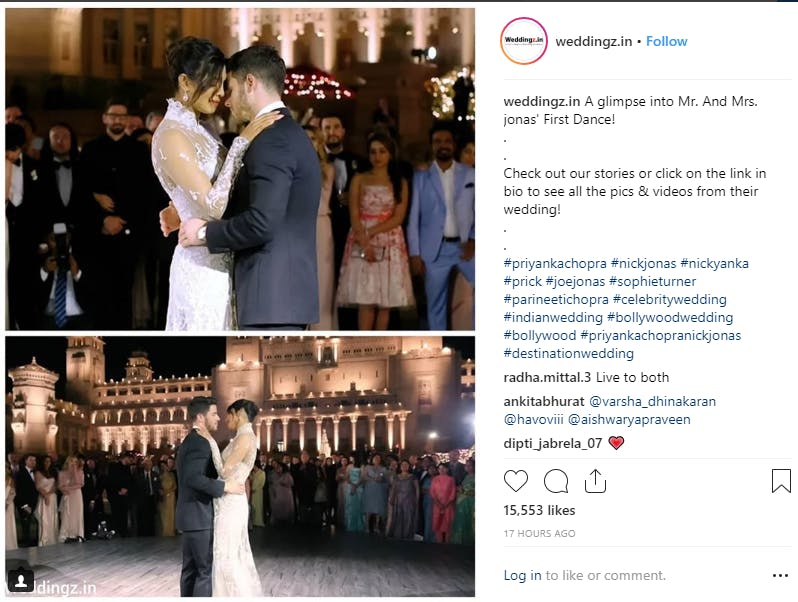 After the white wedding, the theme changed to crimson and gold, as Priyanka and Nick donned the royal Indian wedding attires.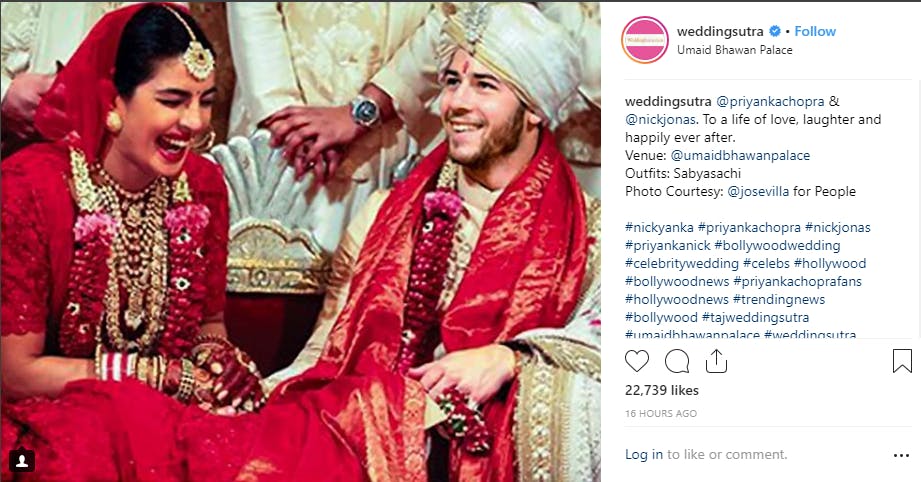 And that marked the finale of the wedding ceremonies, only to ensue more celebrations with a lavish reception.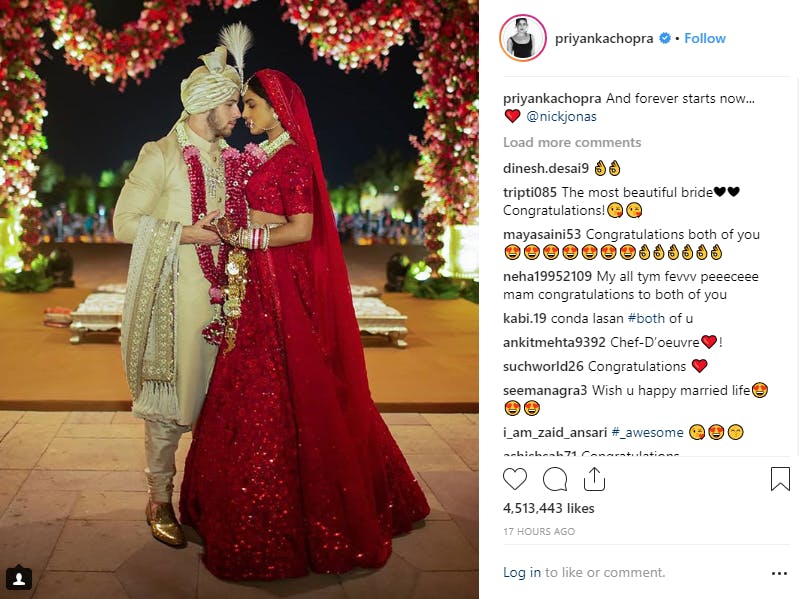 The couple at their wedding reception in New Delhi.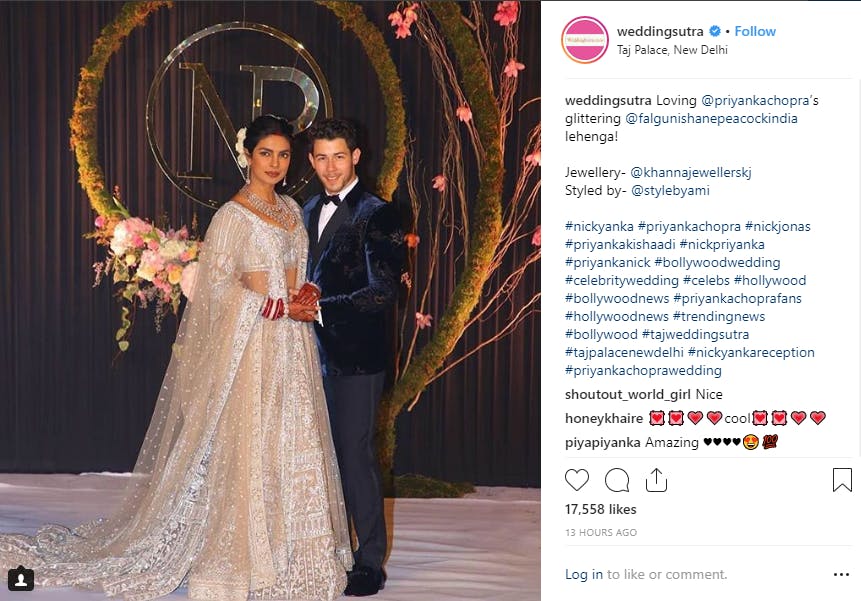 The perfect family photo with the bride's and groom's family posing with the newlyweds.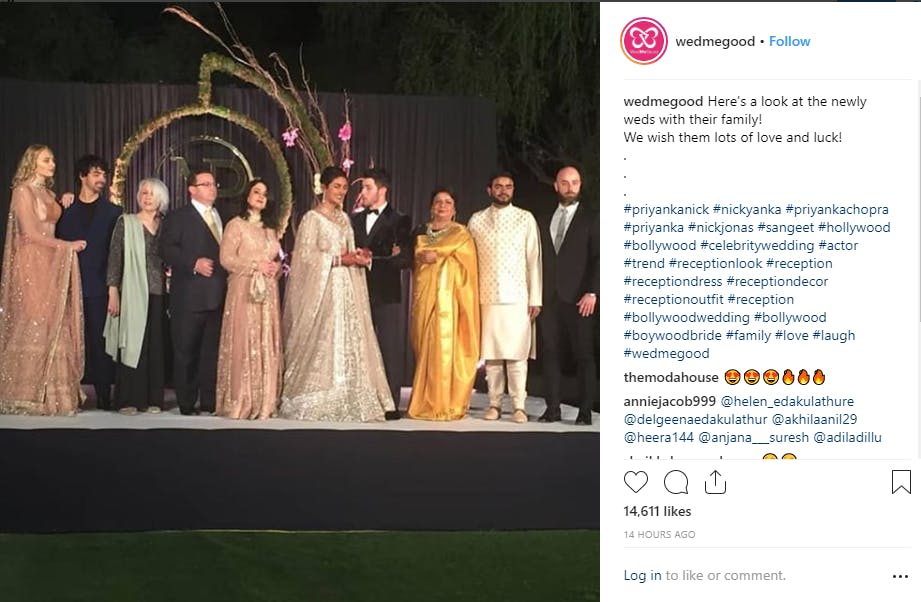 Among the guests, there was Honourable Prime Minister, Mr. Narendra Modi, congratulating the couple and sharing the joy.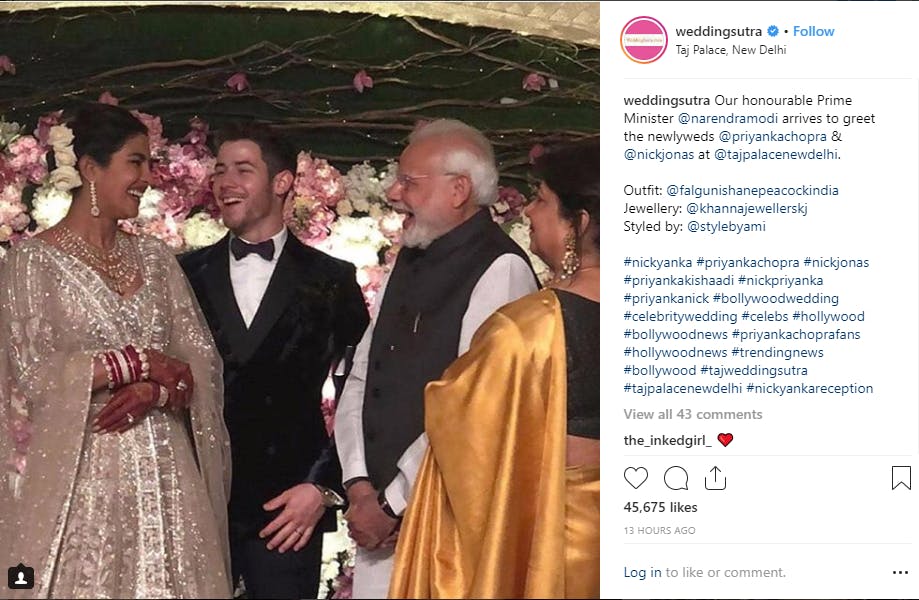 With that, Priyanka Chopra and Nick Jonas stepped into a happily ever after.