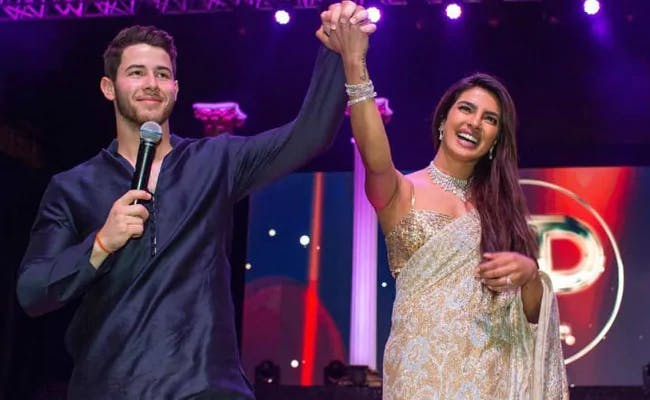 While we have been waiting with bated breath to see the dynamic duo of Priyanka Chopra and Nick Jonas in their newlywed avatar, the couple shared the magical moments from their Sangeet night on Social Media. The pre-wedding celebration kick-started with the families and friends celebrating the couple in their respective traditional ways. A dance competition between the families, followed by special performances by the bride and groom, and a whole lot of merriment, turned the event into a musical gala.
Here's a quick look at some of the special moments from NickYanka's Sangeet ceremony.
Nick and his team took the stage and performed on Bollywood songs.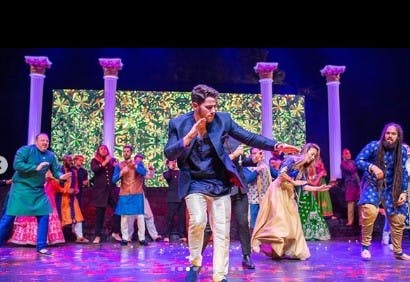 The guests cheered on the groom-to-be as he burned the dance floor with his moves.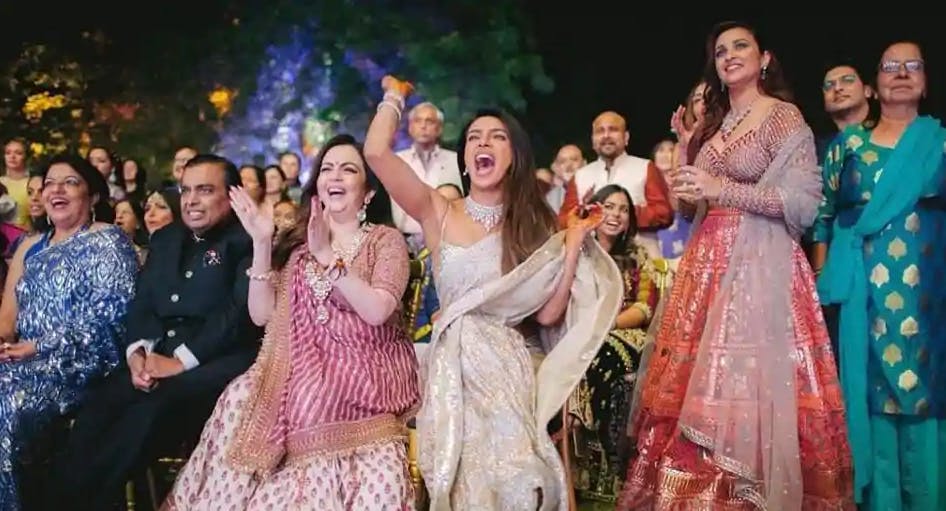 It was followed by the bride-to-be and her mother, and their adorable performance.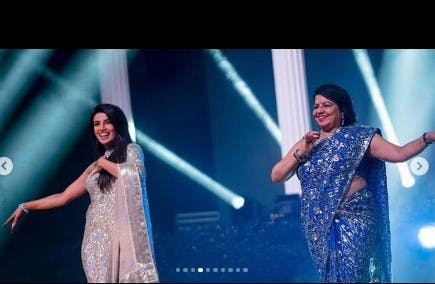 And finally, the to-be bride and groom took the stage and owned the night.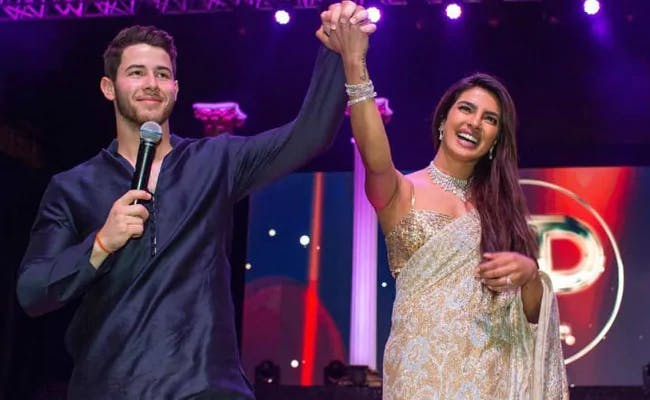 The Jonas brothers in their ethnic Indian look.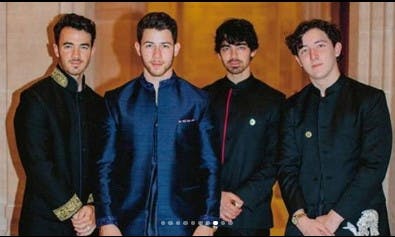 Although it started as a competition, the families came together in the celebration of the couple and danced away in joy.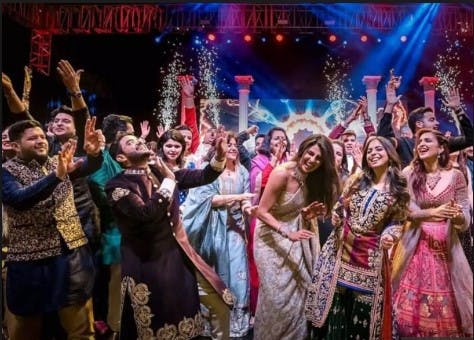 And the night became a memorable, musical night for all.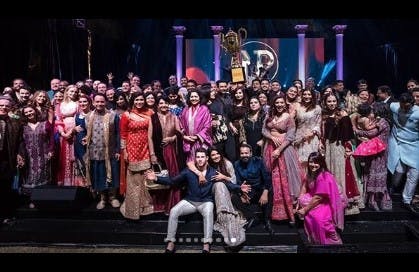 Take a look at the entire evening wrapped up into a wonderful video story-