The glittering, glamorous IIFA awards have had some international visitors over the years. Here's the list of Hollywood celebrities who have attended the IIFA awards.
Angelina Jolie, IIFA 2000, London
The first IIFA awards were graced by international superstar, Angelina Jolie. She was seen on-stage with none other than our Badshah, Shah Rukh Khan. It was a night to remember!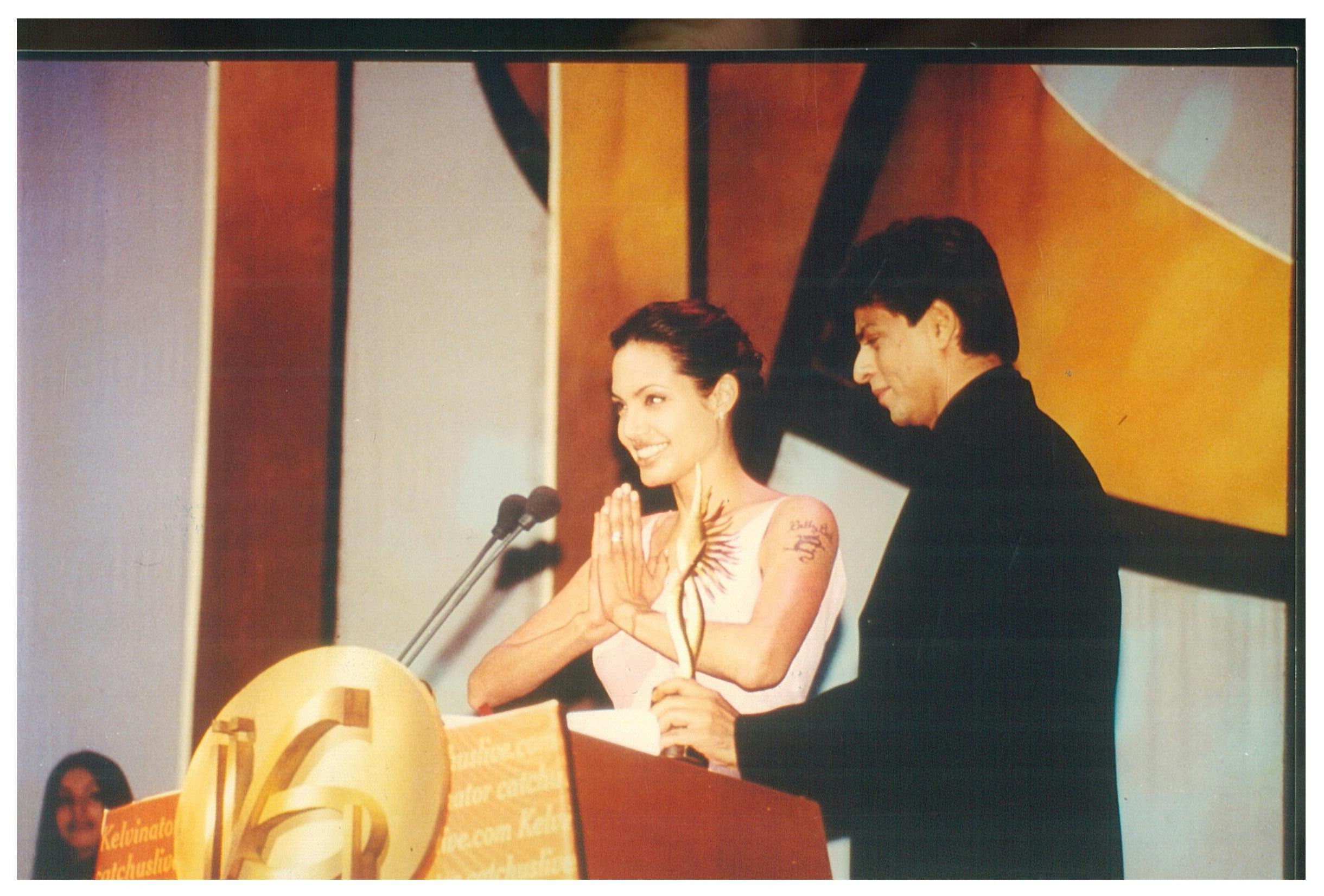 Jackie Chan, IIFA 2000, London
At the same inaugural IIFA awards, Jackie Chan was given the IIFA Special Award for Global Impact. He told the audience that he wanted to make Indian films and asked them to invite him as he was good at comedy, action, stunts, and singing, along with being affordable.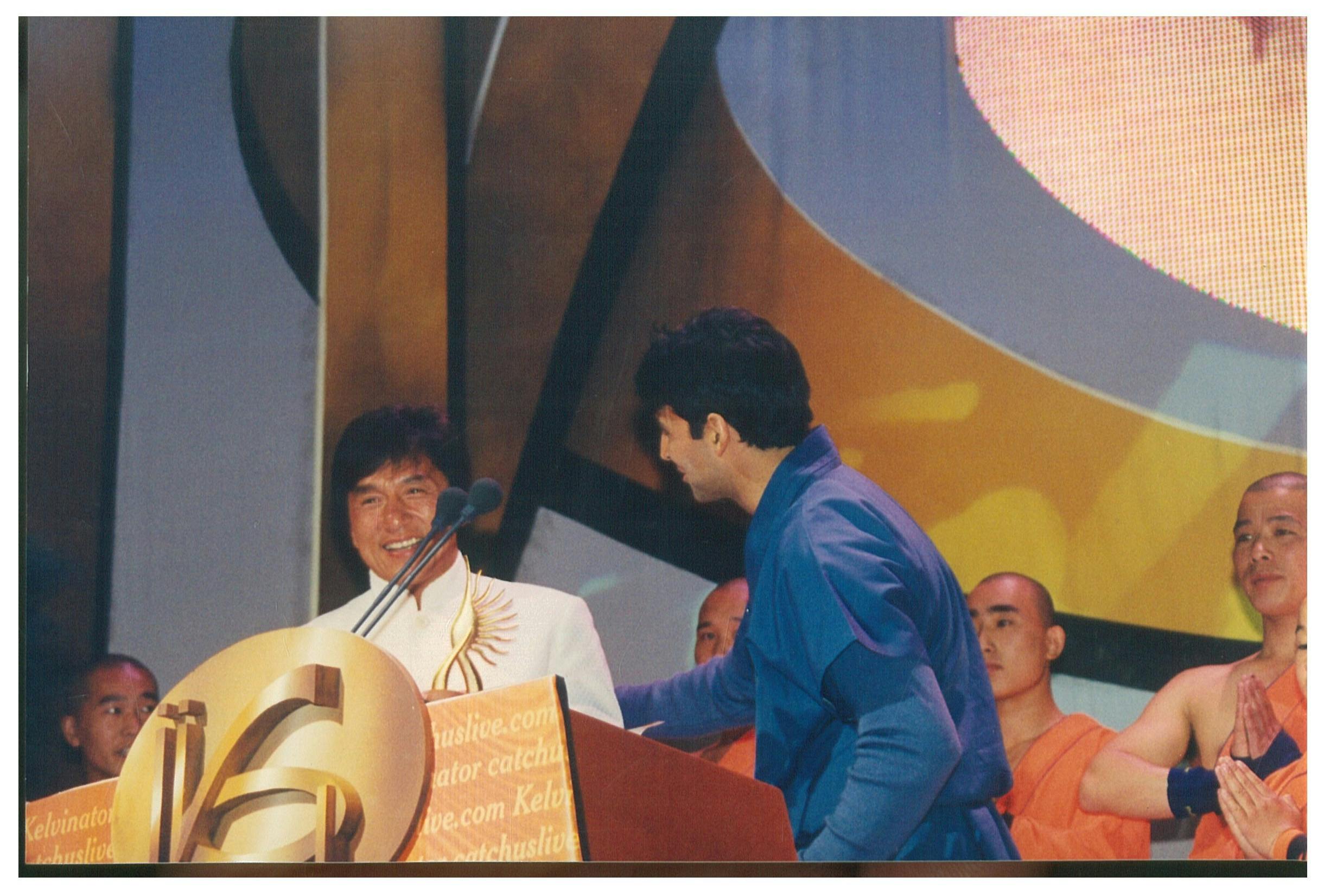 Kylie Minogue
Australian pop star Kylie Minogue stole the show at the first IIFA Awards by performing on her then recently launched album 'Light Years' number 'Spinning Around'.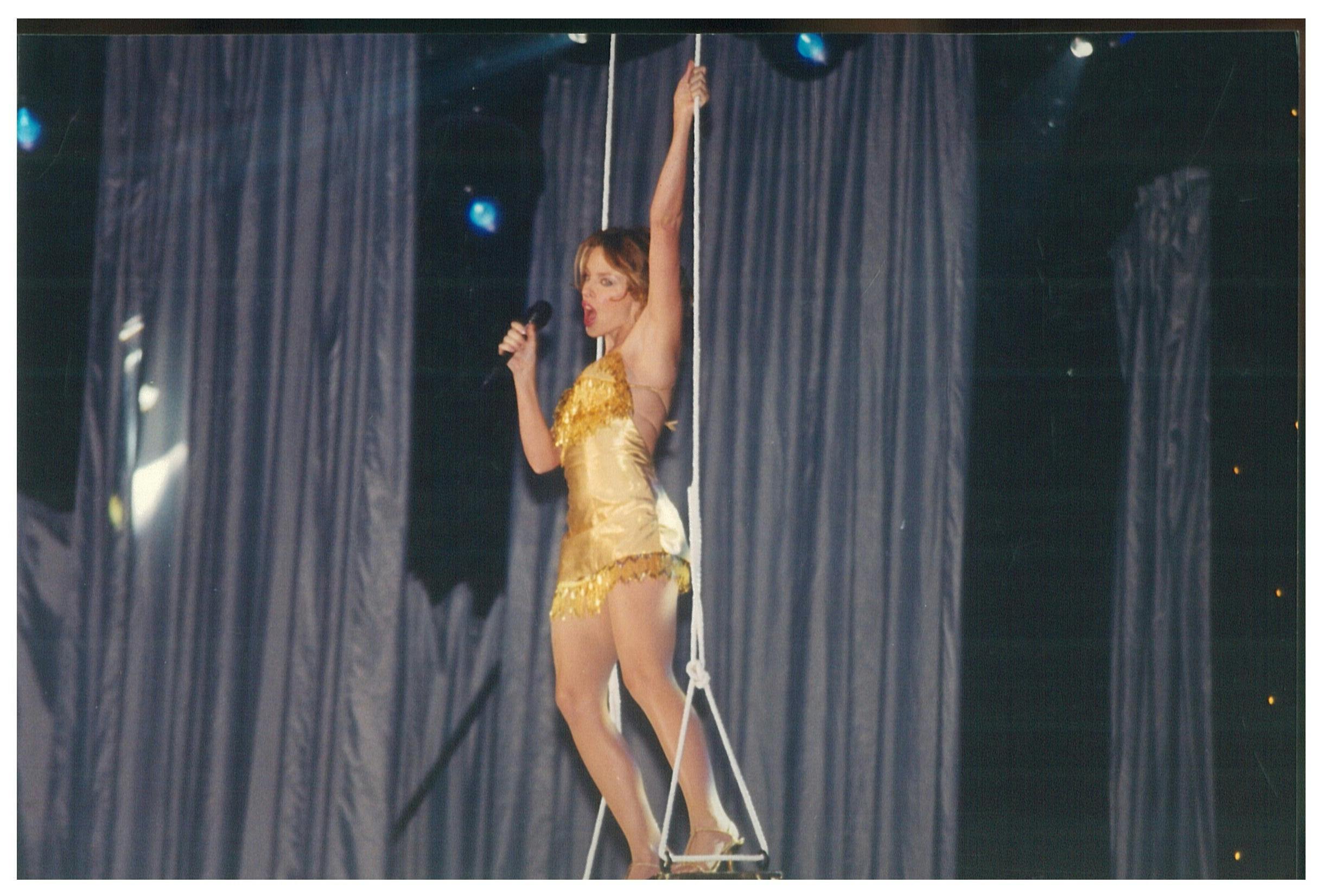 Jean Claude Van Damme, IIFA 2006 and 2013, Dubai and Macau
Belgian actor Jean-Claude Van Damme has graced the stage of IIFA not once but twice. He was in attendance during IIFA Awards 2006 and 2013. He presented the IIFA Award for Best Actor to Amitabh Bachchan during IIFA Awards 2006 with Salman Khan.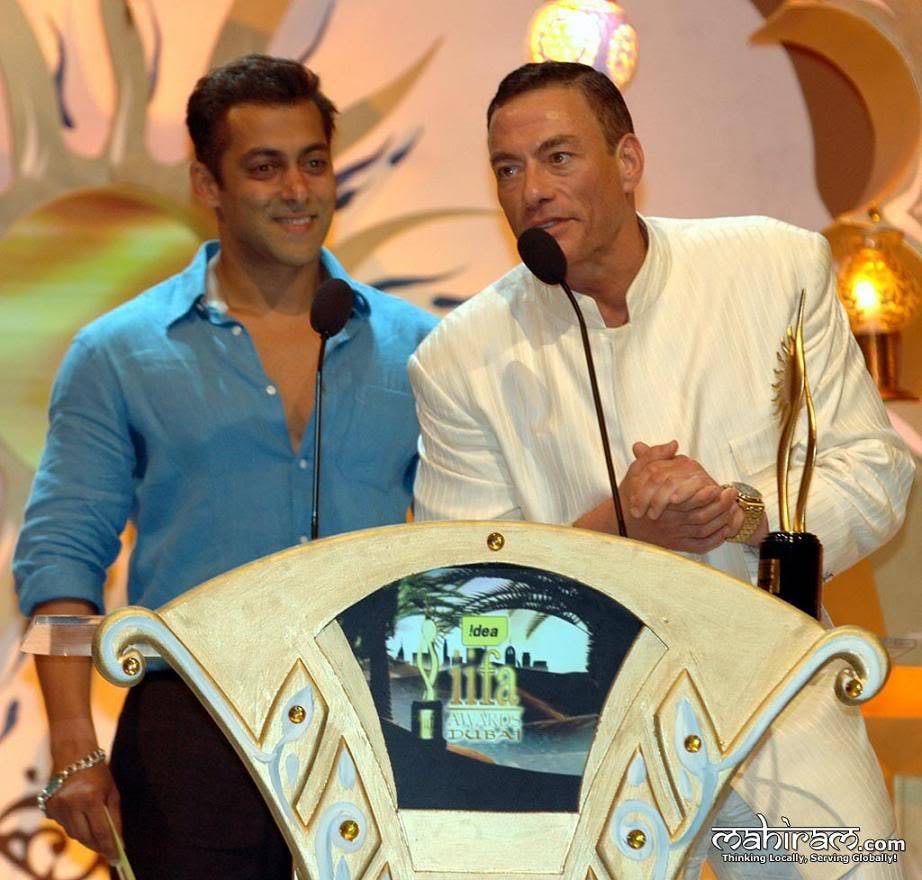 Colin Firth, IIFA 2007, UK
The Academy Award-winning actor graced the IIFA stage in 2007, along with the stunning Preity Zinta. Together, they presented the Best Actress award to Rani Mukherji. Someone, please take us back to that night.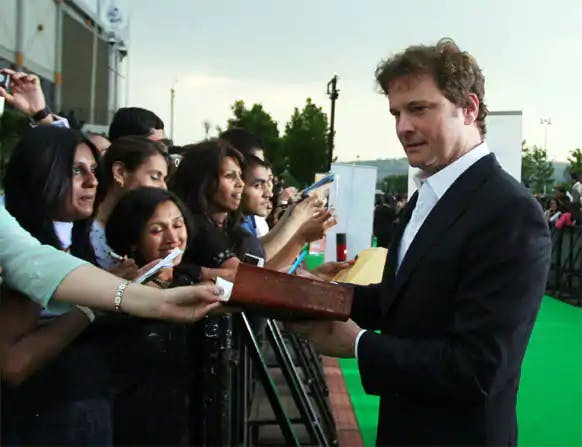 Hilary Swank, IIFA 2011, Toronto
During the 11th IIFA awards, another Academy Award winner was present at IIFA. Hilary Swank was accompanied by Anil Kapoor on the green carpet. The duo went on stage to present the Best Actor Award to Shah Rukh Khan.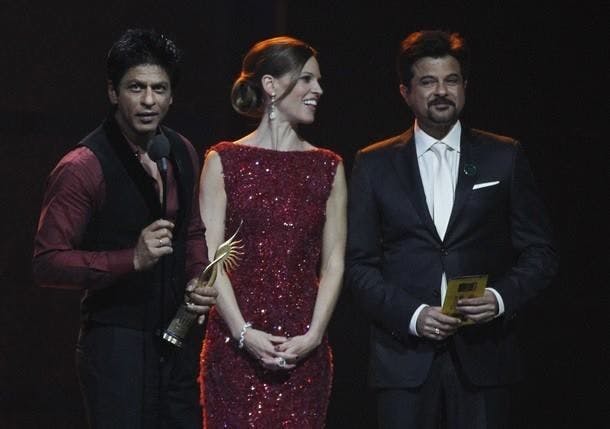 John Travolta, IIFA 2014, USA
John Travolta's attendance at the IIFA Awards 2014 made headlines on every news channel. The actor danced with Hrithik Roshan and Priyanka Chopra Jonas, making for an unforgettable night.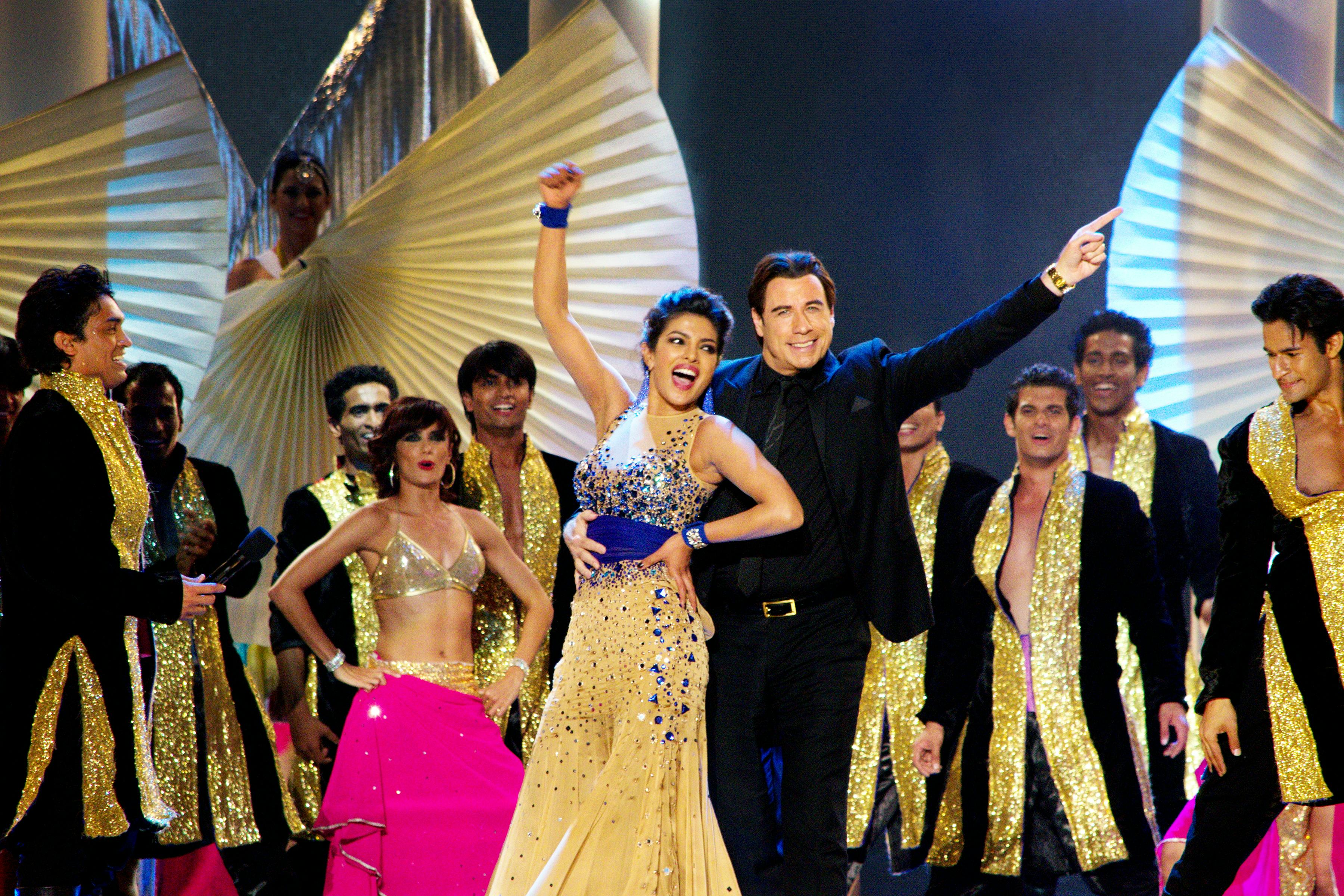 Kevin Spacey, IIFA 2014, USA
Another iconic moment from IIFA 2014 was when Kevin Spacey danced on stage with Deepika Padukone, Shahid Kapoor, and Farhan Akhtar. The actors had a blast on stage while dancing to the catchy song, Lungi Dance.