After a successful opening of the IIFA 2018 on Friday, June 22, the main Awards night took grand up a notch! The glitterati of the Indian film industry once again walked the Green Carpet and bewitched us with their grace, poise, exceptional style, and a whole lot of swag. We spotted the leading celebrities flaunting their second session of green carpet fashion at IIFA.
Here are the best looks from the gala night!
1. Shraddha Kapoor sizzled in a soft pink gown
Looking stunning in another Reem Acra piece, Shraddha Kapoor drew awe-filled looks as she walked the green carpet. Her plunging neckline, soft makeup and minimal accessories made her one of the best dressed celebrities this year!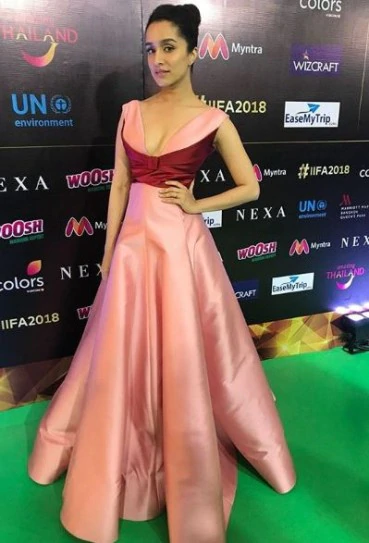 2. Kriti Sanon's off-shoulder grey gown stole our hearts!
Sparkling and textured, Kriti Sanon's gown gives off an old-school charm. She teamed this number with large hoop earrings and statement rings.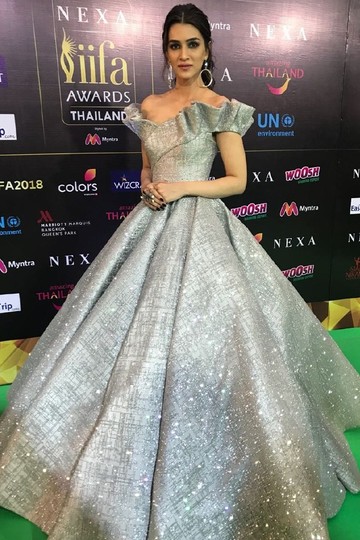 3. Nushrat Bharucha's subtle pastel gown
Nushrat Bharucha nails the nude look in a salmon colored embroidered gown and shoes. Paired with neutral make-up and neat bun, this lovely design that emphasized her curves.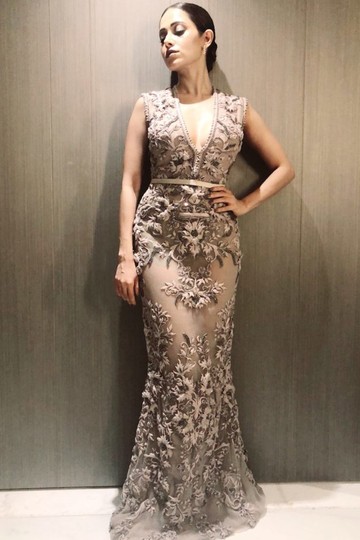 4. Dia Mirza dazzled in a silver dress
Wearing a strappy embellished dress, Dia Mirza wows us in a piece by Kresha Bajaj Zaveri. Deep purple lips, soft waves and matching heels complete her look.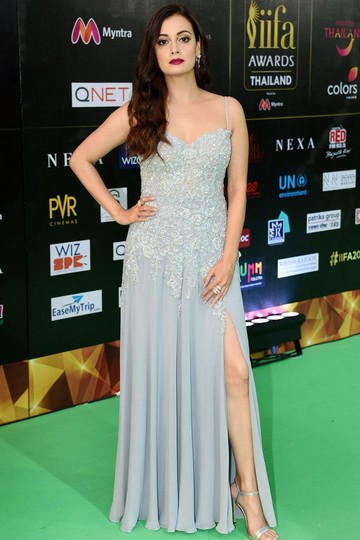 5. Karan Johar exudes elegance in a golden embroidered suit
Looking handsome as ever, Karan Johar wore a Dolce and Gabbana suit styled by Nikita Jaisinghani. His gold and black ensemble scores well against his tan skin tone and we're sure nobody else could have carried it better than him.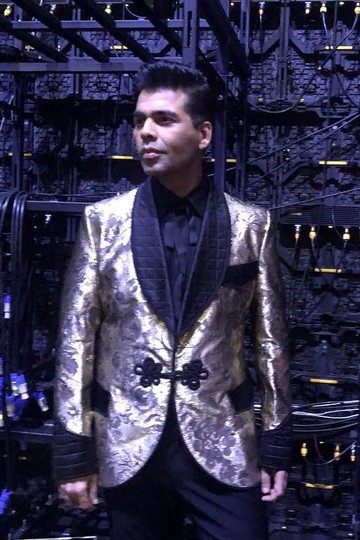 6. Ayushmann Khurrana's tailored black and white tux
Ayushmann Khurrana was dressed to the tens in a black and white tuxedo. He added an updated class to a timeless style by pairing his white dinner jacket with a waistcoat and black pants. The unique design by Rohit Gandhi + Rahul Khanna definitely complemented his silhouette.
7. Ranbir Kapoor in a navy blue suit
The 'rockstar' Ranbir Kapoor lit up the green carpet in a suit, tie, and pocket square pairing from Tom Ford. He offset the deep color of his suit with tints of purple and looked suave as ever!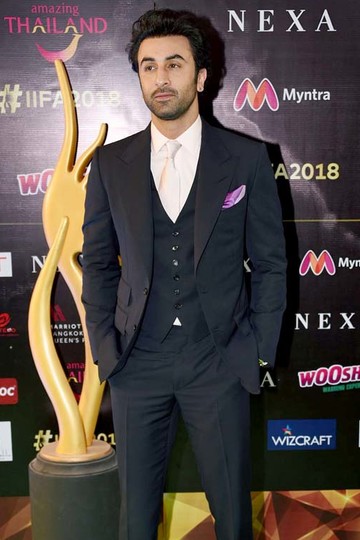 8. Urvashi Rautela's fairy-tale gown
Sheer layers, gold and white embroidery, and exquisite patterns made Urvashi Rautela's outfit one to remember. The mermaid-like design by Archana Kochhar highlighted her tiny waist, and she perfected the look with smokey eyes and a side parted hairdo.
9. Zaira Wasim
Young, yet so beautiful, our 'secret superstar' Zaira Wasim looked divine in a black gown styled Bornali Talukdar. The gown had a flared neckline, petalled sleeves, and a sheer outer lining. She paired this up with classic smokey eyes, nude lips, and loose flowing hair.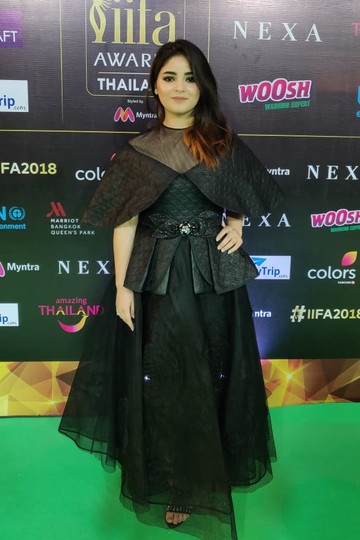 10. Bobby Deol's baroque blazer
A perfect way to amp up an otherwise simple look, Bobby Deol wore an ornate Baroque style purple blazer with a white shirt and black pants. He looked suave as he walked the green carpet.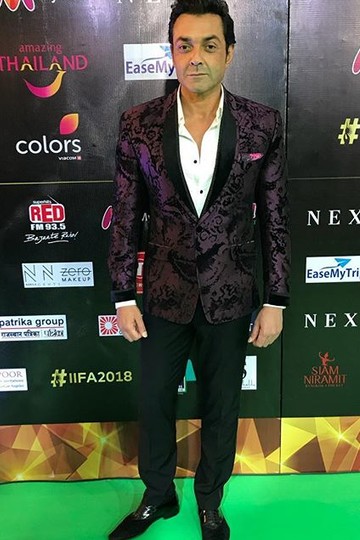 These celebrities definitely made an impression on the IIFA Awards Green Carpet. These were the looks that won our hearts. What about you?