Source: www.madaboutmoviez.com
If every 90s kid believed in finding their soulmate, then it was because of Yash Chopra's Dil To Pagal Hai. A true romantic-drama inside out, Dil To Pagal Hai was a story of love, friendship, and romance. Starring the powerful trio of Shah Rukh Khan, Madhuri Dixit, and Karisma Kapoor, it became the most popular and highest grossing film of the year and went on to become a cult. From its intense dialogues to exclusive sartorial trend, Dil To Pagal Hai created a niche in the cinema trend of the decade.
As the film completes 20 years, we revisit the most loved aspects of this incredible project!
The leading trio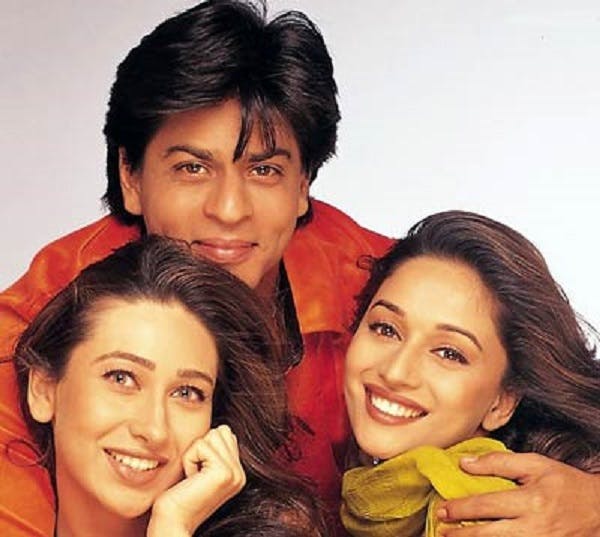 Source: www.bollywoodlife.com
This film saw Shah Rukh Khan, Madhuri Dixit, and Karisma Kapoor on the same canvas for the first time. Whether it was the friendship of Nisha and Rahul, or love between Rahul and Pooja, or the rivalry between Pooja and Nisha, the trio depicted an incredible chemistry among them.
Perfect dance moves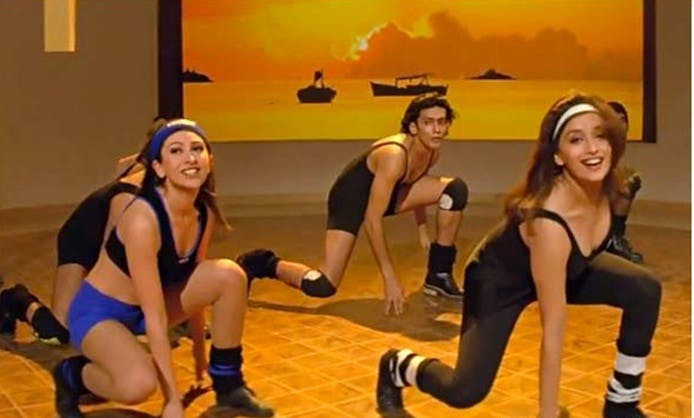 Source: www.filmcompanion.in
Contemporary dance whiz Shiamak Davar made his debut as a choreographer, with this film. Every dance sequence in the film, complemented with the melodious music, was perfect to the T and could give anyone serious dance goals.
A Yash Chopra specialty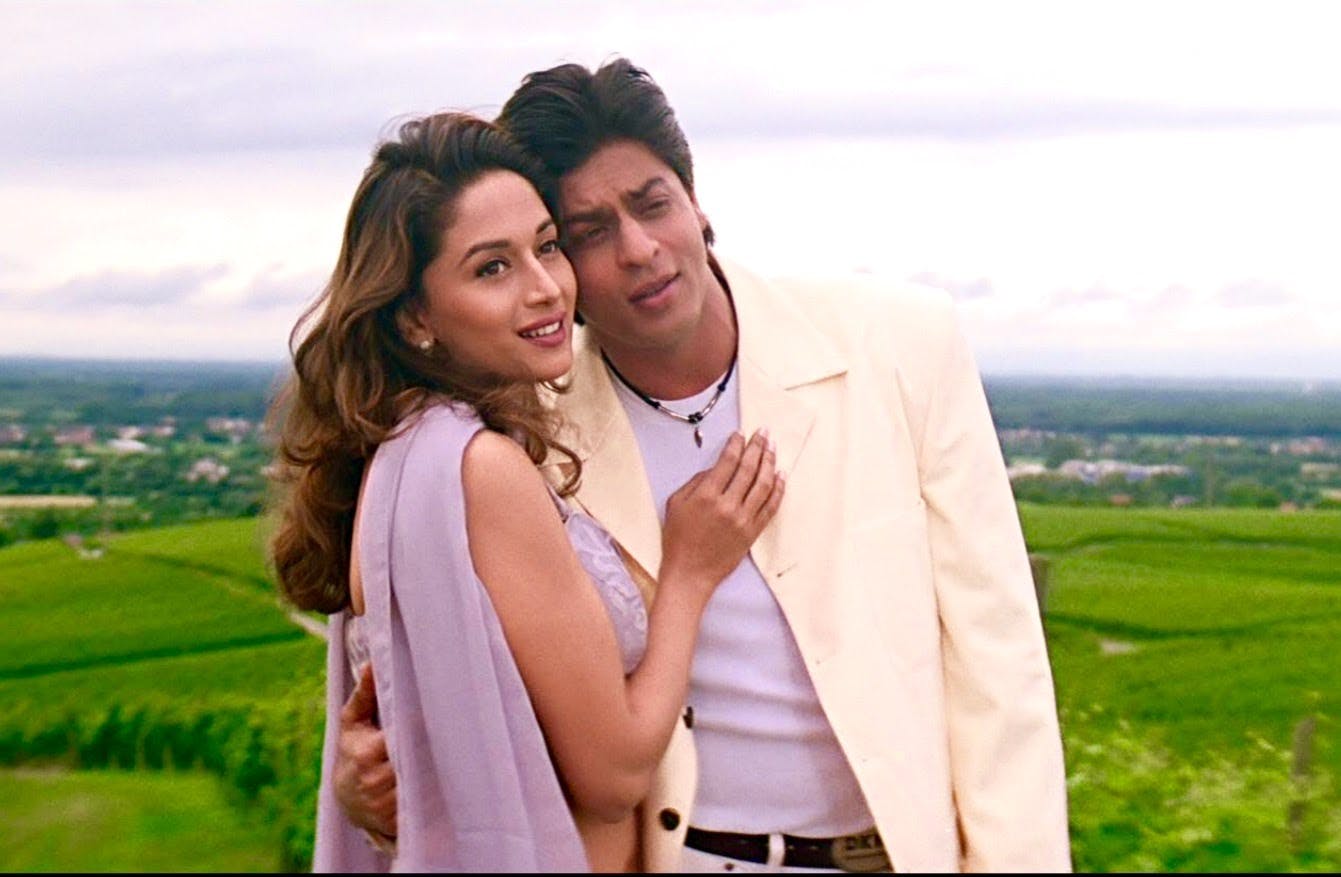 Source: www.youtube.com
If there's one reason for Indians to believe in 'love', it is because of Yash Chopra. Because no one showcased on-screen romance, the way he did. With DTPH, Yash Chopra created the same magic and turned this into a modern classic love story. From the intense dialogues to the depiction of emotions, the story of DTPH made every youngster believe that 'someone somewhere is made for them'.
Trend-setting fashion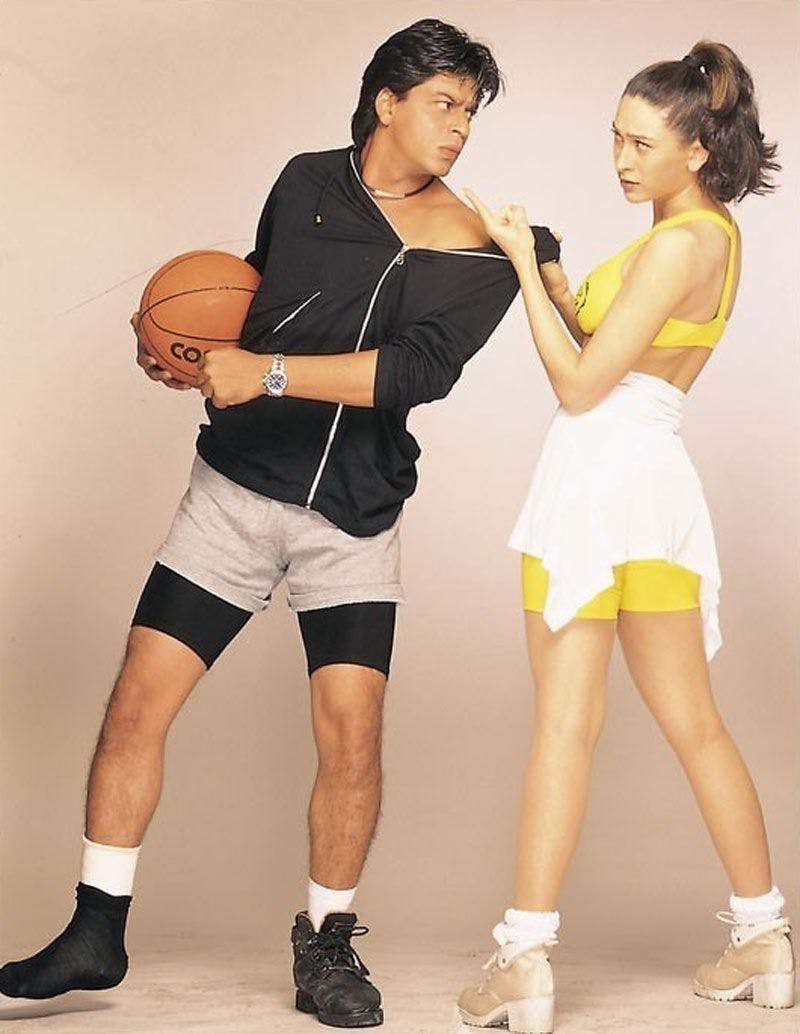 Source: www.pinterest.com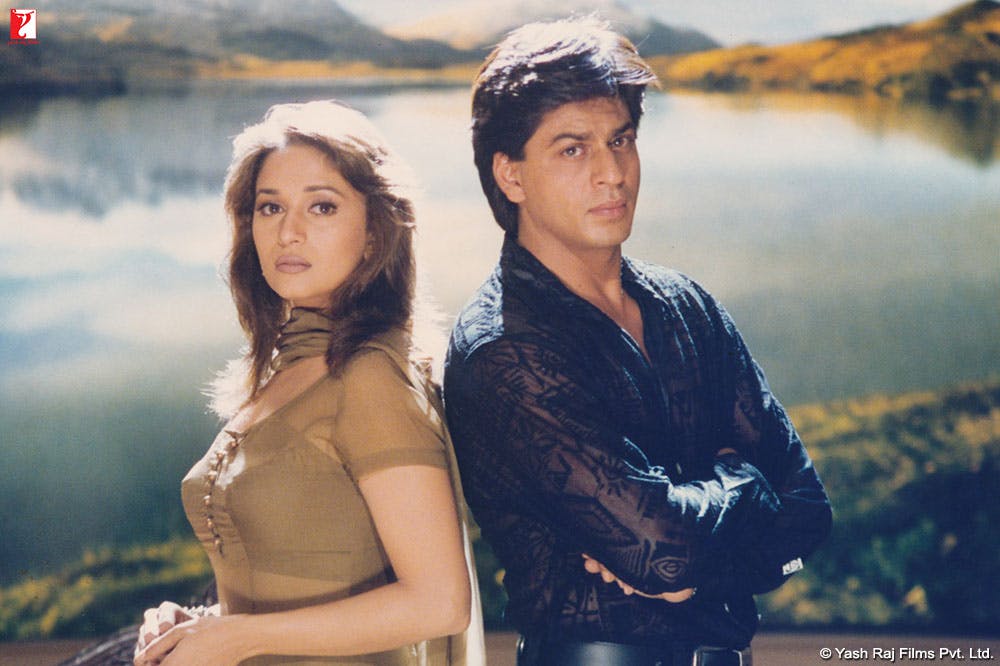 Source: www.pinterest.com
The styling of DTPH introduced a major fashion statement for many years to come. From the cool gym wear of Karisma Kapoor and Shah Rukh Khan, to the sheer fabrics and three-piece salwar-kameez of Madhuri Dixit, the DTPH attire was the most-coveted ones for every 90s girl.
For these and more technical aspects, Dil To Pagal Hai earned three National Awards, and numerous other awards and accolades, and remained one of our all-time favourite films.