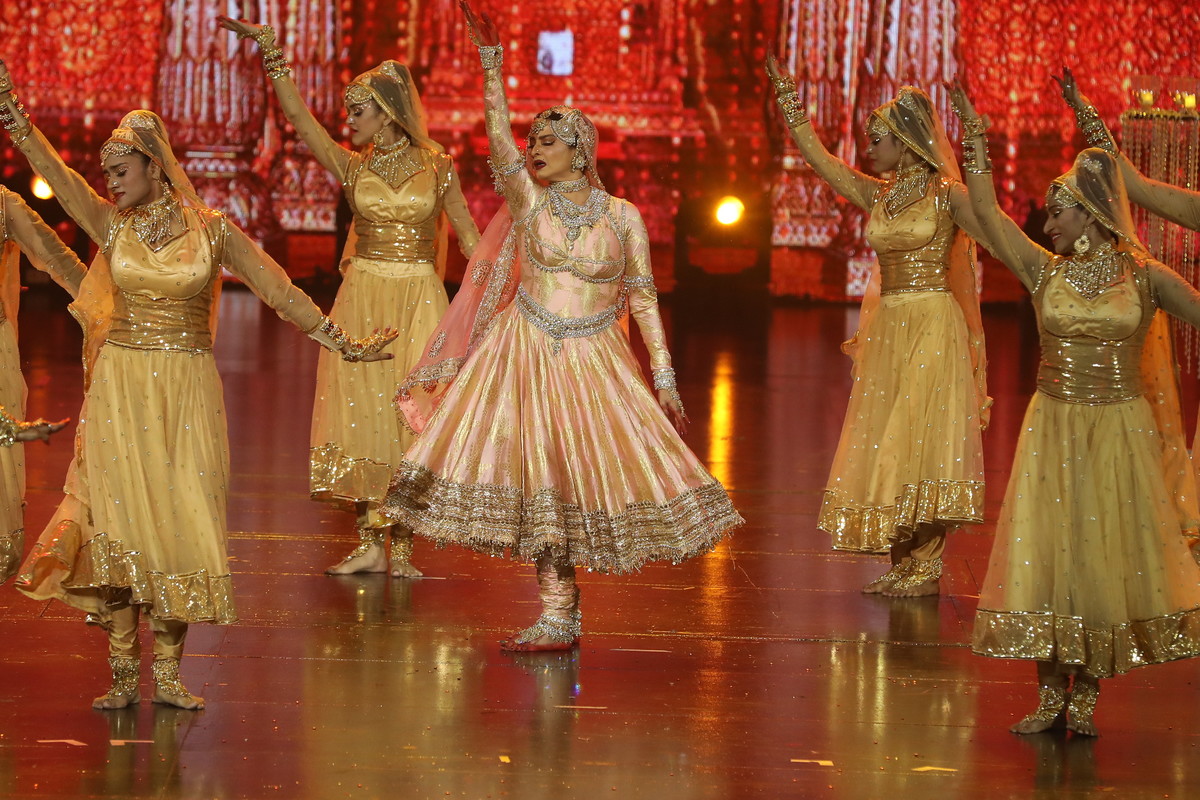 Mumbai, July 24th 2017: The highly anticipated live performances of the legendary superstar Rekha and Ranbir Kapoor at the NEXA IIFA AWARDS in Bangkok will bring alive the television screens on Sunday 29th July at 8 pm as Colors television broadcasts the 19th Edition of IIFA Weekend & Awards held at the magnificent Siam Niramit Theatre in Bangkok.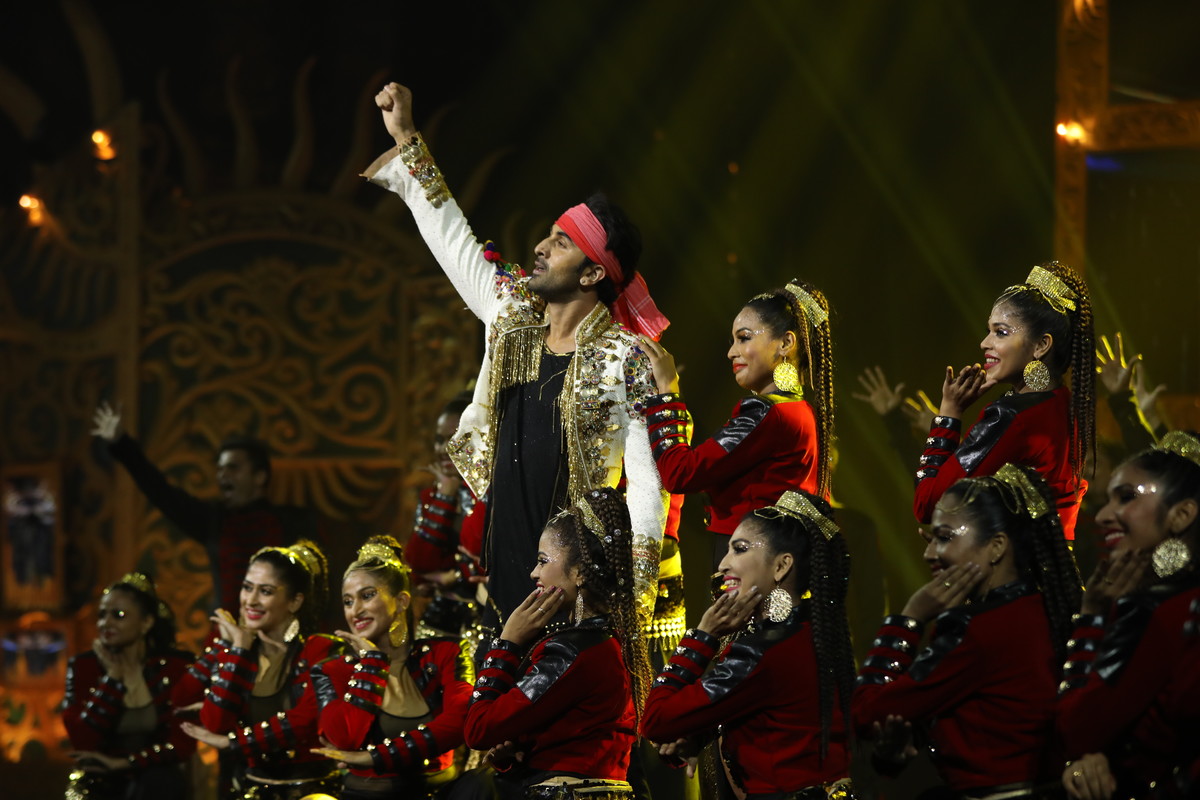 The magical NEXA IIFA Awards styled by Myntra for the fourth consecutive year will be broadcast exclusively on India's No.1 premium Hindi entertainment channel, COLORS with a stunning line-up of performances by stars comprising Rekha, Ranbir Kapoor, Shraddha Kapoor, Varun Dhawan, Arjun Kapoor, Kriti Sanon, Karthik Aryan, Bobby Deol and Iulia Vantur. The awards presentation ceremony is hosted by Riteish Deshmukh and Karan Johar. Viewers can grab the star-studded action on the IIFA Green carpet which would be broadcast from 6 pm onwards on Colors.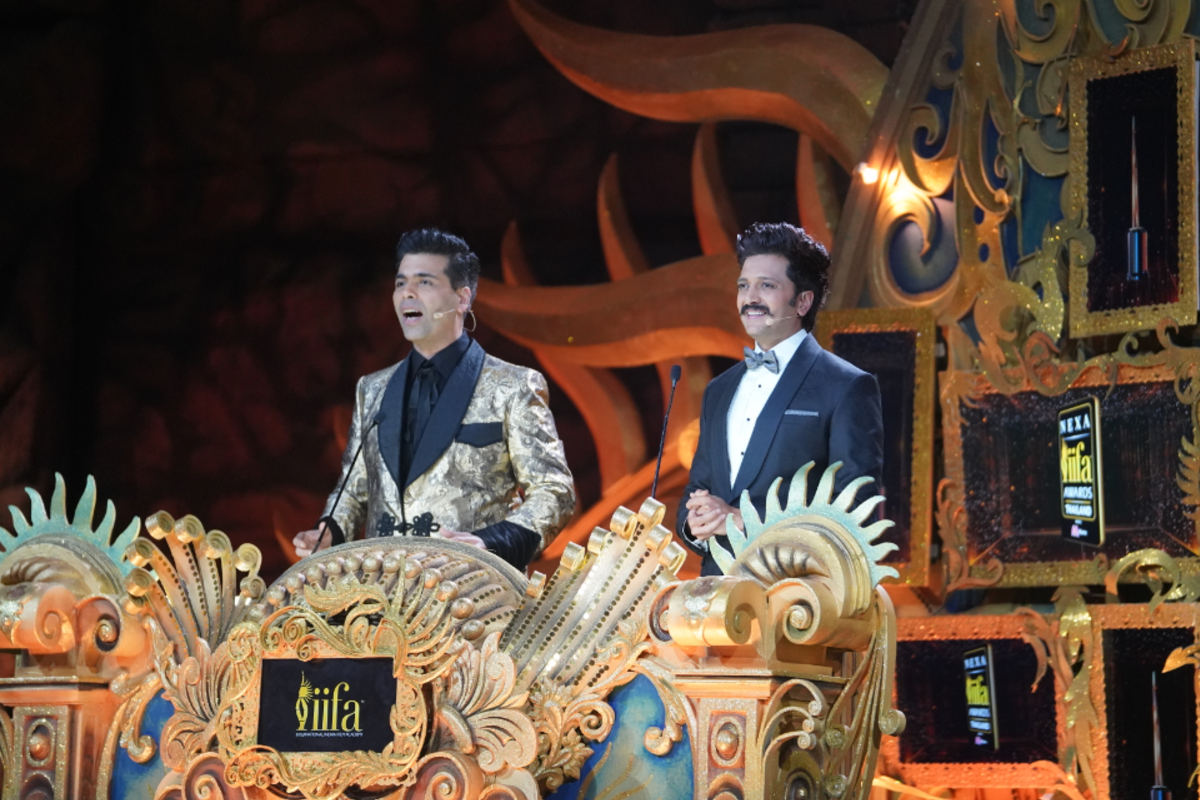 To help fans stay updated on the latest happenings on all things IIFA, IIFA Buzz is being telecast everyday between the 23rd and 28th of July at 5.30 pm with a repeat telecast at 11.30 pm. Letting the fans get up close and personal with the stars, the IIFA Weekend with the Stars will be telecast on the 29th of July at 1 pm.
For the digital savvy viewers the same will be available on India's leading video-on-demand platform, VOOT, from Viacom18.
IIFA is dedicated to building bridges across cinemas, businesses, communities and nations, creating everyone's dream: "One People. One World". This year the IIFAs brought the magic of Indian cinema not just to Bangkok but the whole of South Asia. As IIFA continues on its journey with strength to grow every year in the world of entertainment and building the outreach as a major event globally to bring positive results and impact.
Keep up to date with all the latest news and details on IIFA by logging on to www.iifa.com or checking out the social media handles:
Facebook – https://www.facebook.com/IIFA/
Twitter - https://twitter.com/IIFA
Instagram – https://www.instagram.com/iifa/
About IIFA (International Indian Film Academy)
Conceptualized and produced by Wizcraft International Entertainment Pvt. Ltd. and supported by the key members of the Indian film fraternity, IIFA is the most appreciated South Asian film academy and a global platform that gives the Indian film fraternity an opportunity to reach audiences in international territories. The alliances made via the platform of IIFA provide huge benefits and gain to India but an equally important objective of this prestigious brand is to create similar outcomes in its host country. The aim is to establish a system of mutual benefit to both India as well as the host destinations by boosting tourism, economic development, trade, culture, cross-border investments and film co-productions.
Wizcraft International Entertainment Pvt. Ltd promotes the IIFA Weekend & Awards globally each year and travel to new, exciting and beautiful destinations, taking the film fraternity with it to unite and celebrate the best of Indian film and culture, thereby taking Indian Cinema and India to a wider audience. www.iifa.com.
ABOUT WIZCRAFT INTERNATIONAL ENTERTAINMENT PVT. LTD.
Wizcraft International Entertainment, India's leading media and Entertainment Company is dedicated to showcasing its expertise on the world stage. Having conceptualized some of the grandest events globally including the 50 Years of Indian Independence, the 30 Years of Mauritian Independence, the 10 years of the South African Freedom Struggle, the Commonwealth Games Opening and Closing ceremonies in Delhi as well as the Handover ceremony of the Commonwealth Games in Melbourne, & the prestigious International
Indian Film Academy (IIFA) Awards & Weekend for 15 years in over 12 countries, Wizcraft has contributed towards brand building for India across the world. It has pioneered and developed India's biggest entertainment brand IIFA which has taken Indian Cinema and culture to the world. The growth story of the company reflects the evolution of the Indian event management & entertainment industry itself. Driven by its vision "Believe in the power of your dreams" the company is committed to quality and innovation, while setting its sights on greater peaks of achievement.
About 'COLORS':
'COLORS' is Viacom18's flagship brand in the entertainment space in India. A combination of 'emotions' and 'variety', COLORS, launched on 21stJuly 2008, offers an entire spectrum of emotions to its viewers. From Fiction Shows to Format shows to Reality shows to Blockbuster Movies – the basket contains all 'JazbaatKe Rang'.
'COLORS' is dedicated to promoting 'Cohesive viewing', through programmes like Thapki…Pyaar Ki, Devanshi, SasuralSimarKa, Shakti…AstitvaKeEhsaasKii, Udann, Karmphal Data SHANI, EkShringaar…Swabhimaan, Kasam…TerePyaar Ki, Bigg Boss, Naagin 2, Dil Se DilTak, ChhoteMiyanDhaakad, BhaagBakoolBhaag, Savitri Devi College and Hospital, India BanegaManch, Golden Petal Awards, IIFA, Chandrakanta and Rising Star amongst others.
About 'VIACOM 18':
Viacom 18 Media Pvt. Ltd. is one of India's fastest growing entertainment networks and a house of iconic brands that offers multi-platform, multi-generational and multicultural brand experiences. A joint venture of Viacom Inc. and the Network18 Group, Viacom18 defines entertainment in India by touching people on-air, online, on ground, in shop and through its cinema.
Read about
Witness the star-studded 19th NEXA IIFA Awards styled by Myntra on Colors this Sunday, 29th July at 8PM (Download PDF)
Celebrating the grandeur of Indian Cinema at IIFA Awards 2018 conquers hearts in Bangkok! (Download PDF)
The countdown for IIFA 2018 weekend begins! (Download PDF)
4 things about IIFA that will get you excited for the IIFA Weekend (Download PDF)
IIFA 2018 collaborates with Osian's to preserve Cinema Heritage (Download PDF)
IIFA Weekend Press Conference Release (Download PDF)
IIFA 2018 Stellar Line-Up Revealed! (Download PDF)
The Nominations for the 19th Edition of NEXA 2018 IIFA Awards styled by Myntra are revealed (Download PDF)
IIFA Weekend and Awards 2018 Nominations (Download PDF)
IIFA Awards 2018 Technical Winners (Download PDF)
Wizcraft International announces the dates for the 19th edition of Nexa IIFA Awards Thailand (Download PDF)
IIFA Weekend & Awards 2018 partners with Woosh washing expert as it emphasizes on its commitment to gender equality (Download PDF)
IIFA & United Nations join forces to campaign "Beat plastic pollution" (Download PDF)